Bed Liners

Protect your truck with the best possible option available in the market: A Sprayed-On Bed Liner. Adding a sprayed-on bed liner to your truck bed will provide superior impact resistance, grip and sleek finish.

A sprayed-on bed liner doesn't work for you? Then choose a Drop-In Bed Liner. It's a tough and affordable protection for your truck bed.
SPRAYED-ON

&

DROP-IN

PICKUP TRUCK BED LINERS
Protect your truck bed from any cargo that will you throw into it. Choose between a Sprayed-On or a Drop-In Bed Liner. Learn more and allow Hitch City to help you find the Bed Liner that works best for you.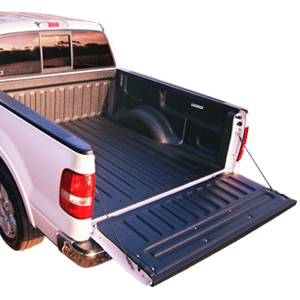 Rhino Linings provides the highest level of corrosion, impact and abrasion resistance for your truck bed, truck grille guards, bumpers and truck rocker panels. Farmers, contractors, outdoorsmen and YOU count on Rhino Linings® products to protect your investment.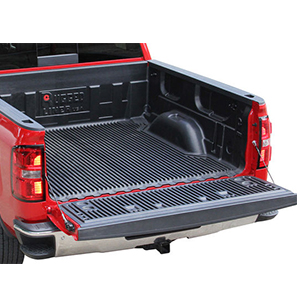 Our Made in the USA patented Rugged Liner® bedliners provide your truck with tough, affordable protection. Our truck bedliners are the #1 seller in the aftermarket and comes with a limited lifetime warranty.