3 MUST-HAVE ACCESSORIES FOR WATER SPORT ENTHUSIASTS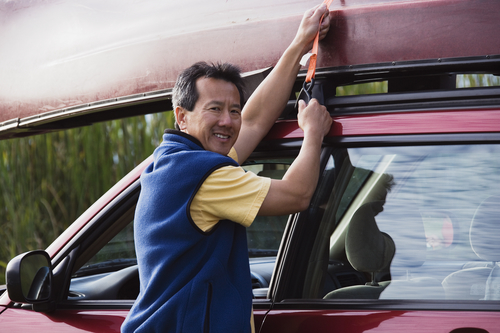 Kayak roof racks
A kayak roof rack lets you securely fasten your kayak to your existing roof rack for easy transportation. With a kayak rack, you won't have to bother towing a trailer behind you, and you can rest assured that your kayak will be held firmly and securely in place until you reach your destination. Loading and unloading is a snap. You can also easily convert your rack to carry more than one kayak.

Canoe roof racks
Why tow a trailer when you can transport your canoe directly on your roof? Canoe racks offer a simple and secure way to safely transport your canoe to your favourite body of water. Designed for quick and easy loading and unloading, these roof racks are strong enough to go wherever you go. Canoe racks are designed to make loading your canoe a one-person job, so you don't have to worry about damaging your canoe, or your car.

Surfboard and stand up paddle board (SUP) racks
Nothing can get between you and the waves with a surfboard and SUP rack designed to let you load up and head out as quickly as possible. Surfboard racks take the stress out of transporting your board because they're strong, sturdy and stable. These racks are compatible with most roof racks.
DON'T HAVE A ROOF RACK?
Hitch City carries all the roof racks and accessories you need to outfit your vehicle. We can help you choose the perfect roof rack for your vehicle as well as the specialized accessories for the gear you want to transport. Come down to the location nearest to you and browse our wide selection of roof, kayak, canoe, surfboard, bike racks and more.