EVERYTHING YOU NEED TO KNOW ABOUT TILLERS AND CULTIVATORS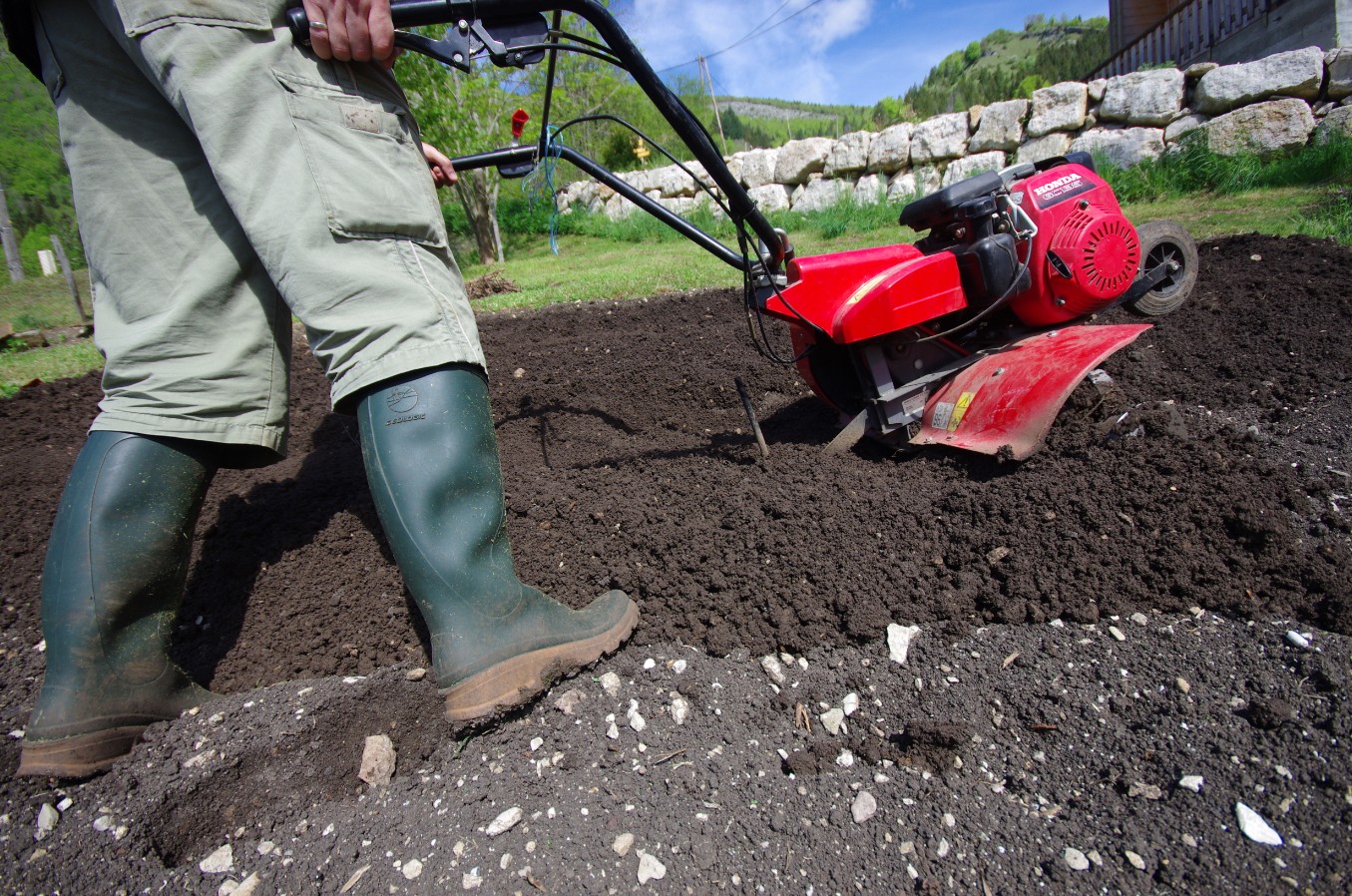 When it comes to keeping your Toronto yard looking its best, utilizing the right landscaping equipment for the job is key. Apart from the basics in any homeowner's arsenal for landscaping equipment like lawnmowers and edge trimmers, there are a number of tools that you can use to tackle your next landscaping project, including tillers and cultivators. Keep reading to learn when to use each of them, and how they can make your yard the envy of the neighbourhood.
What's the difference?
Many people believe that tillers and cultivators are one and the same - when in fact, they're two separate tools designed to accomplish two different tasks. A tiller is a tool meant for breaking up soil whereas a cultivator should be used to help mix fertilizer or compost into loose soil.
When to use a cultivator
Cultivators are not designed to break up soil or for use in rocky soil. What cultivators are best at is blending in compost and fertilizer to loosen soil. Use a tiller to create a garden bed and a cultivator to prepare the soil for planting. Cultivators are also useful for controlling weed growth.

Cultivators come in a range of models from manual, to gas or electric powered models. They're typically smaller and lighter than tillers and are perfect for helping with your backyard gardening chores.
When to use a tiller
If you need to break up the soil to lay sod, plant a garden or sow a crop, then a tiller is the tool you're looking for. Tillers can make short work of breaking up hard or rocky ground and cultivating a garden. Tillers come in two basic styles, front tine, and rear tine.
Front-tine tillers: perfect for small-to-medium sized gardens, front-tine tillers can help you remove weeds, break up rocky ground and prepare your soil for planting.
Rear-tine tillers: more powerful than front-tine tillers, rear-tine tillers are the best choice for large garden plots. Because they're heavier and stronger than front-line models, rear-tine tillers tend to be harder to manoeuvre.
Because tillers need to be heavy and powerful enough to break up compacted and rocky soil, and easy enough to push over uneven terrain, they're typically gas powered.
All your landscaping needs
Whether you have a sizeable acreage or a small backyard, Hitch City has the landscaping equipment you need to get the job done quickly and efficiently.

For more than 40 years, Hitch City has been Toronto's choice for truck accessories, snow removal equipment, landscaping equipment and more. Contact us today to learn more about the products and services we offer or to request a free quote.