LiteRider


INCREASED CAPACITY COVER AT A GREAT VALUE
Our patented style and design make this tonneau cover durable and long lasting but with a price any cost conscious consumer can afford.
---
• A Great Price
• Great Looks with our exclusive Slantback Rear Design*
*The Slantback Rear Design is a Registered U.S. Trademark of Agri-Cover, Inc.
---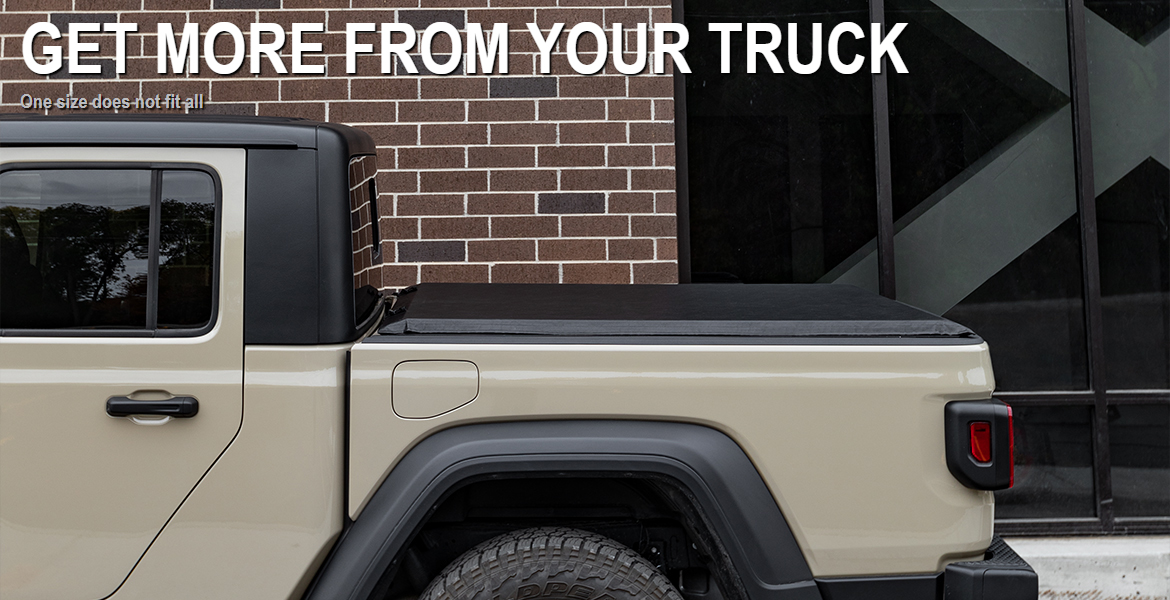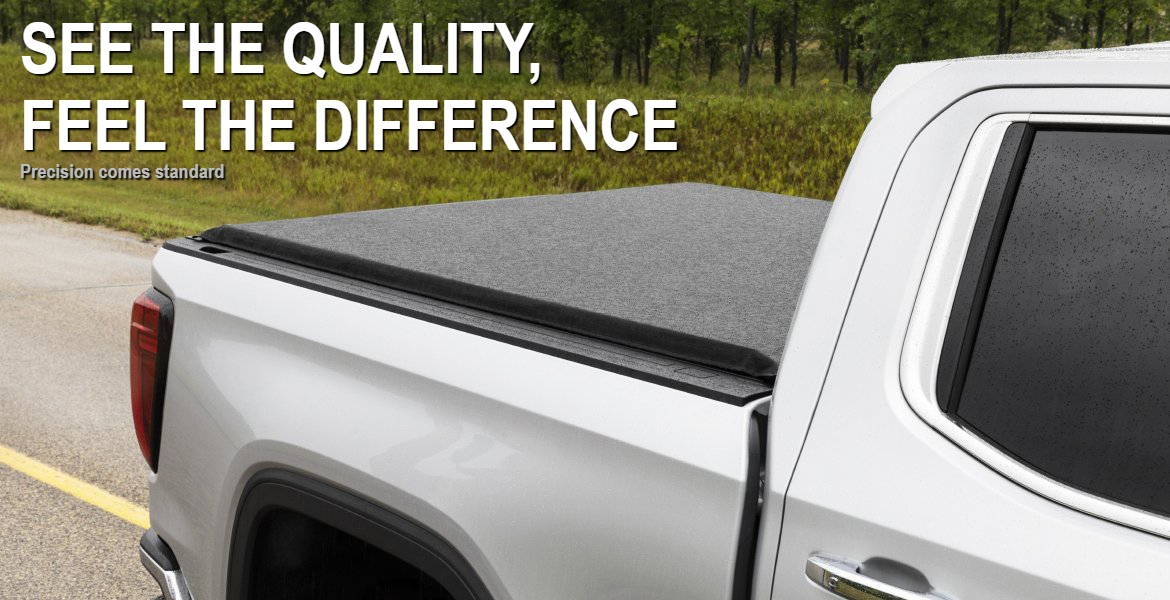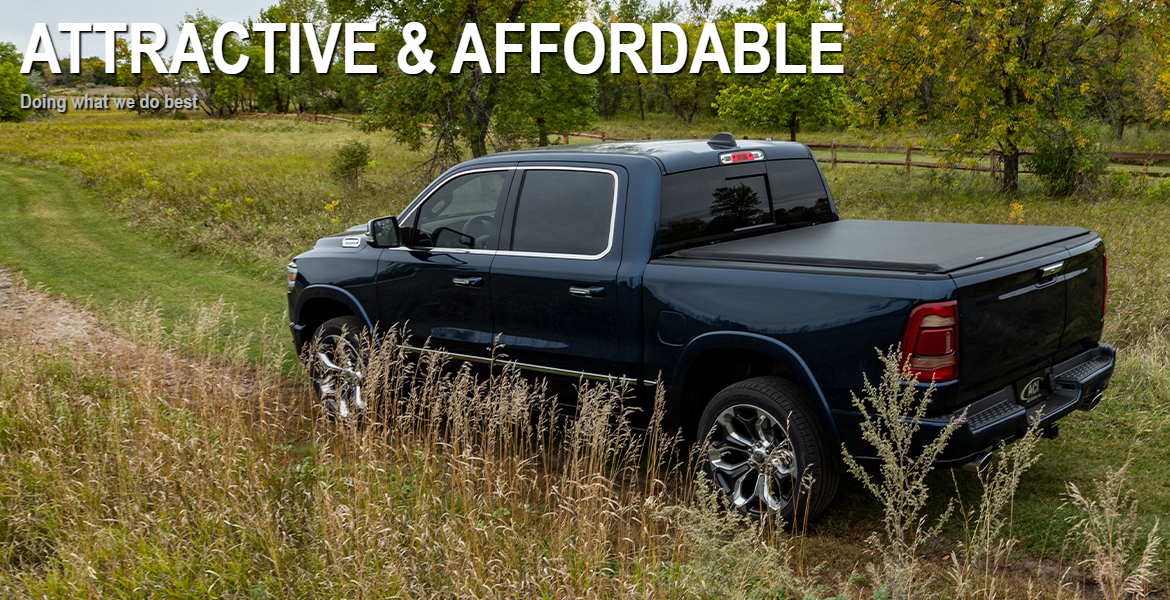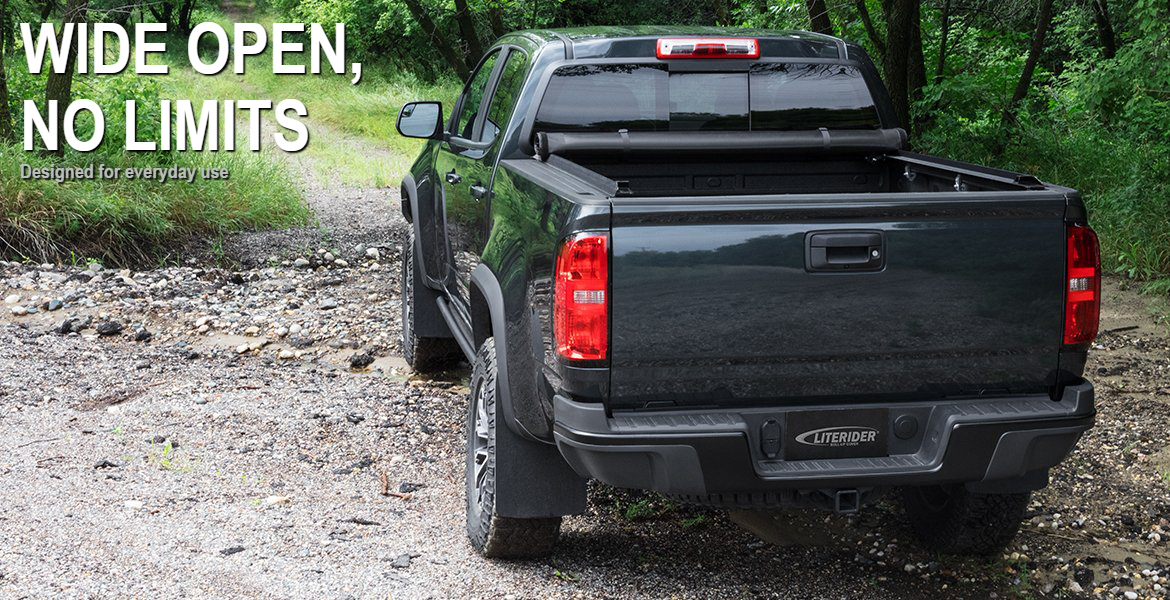 ---

| | | | | | | |
| --- | --- | --- | --- | --- | --- | --- |
| | | | | | | |
| 1) AUTOLATCH™ LOCKING SYSTEM | | 2) SLIDE LOCKS | | 3) TITE BITE™ CLAMP | | 4) EZ-DIAL™ TENSION ADJUSTERS |
| Easily releases with the pull of a cord and automatically locks when the cover is closed. | | Patented slide lock offers additional locked protection for your cover. Push to lock, pull to unlock. Works with a locked tailgate to give you ultimate protection | | Easy installation, no drilling needed. Specifically cut 'teeth' maintain superior grip and exceptional strength | | The EZ-DIAL™ sets cover tension with the turn of a dial, no tools required. |
| | | | | | | |
| | | | | | | |
| 5) QUICK CLIP™ STORAGE STRAPS | | 6) SEALS ON ALL FOUR SIDES | | 7) FRAME BARS & BOWS | | 8) RELIABLE HOOK AND LOOP SYSTEM |
| Powerful nylon straps and durable buckles secure tonneau cover behind the cab. | | Built-in rear and front vinyl seals and water-resistant foam gasket between the cover rails and pickup truck bed. | | The cover comes with aluminum mill finish bows with black rails and bars, keeping your cover aligned for a better looking, longer lasting tonneau. | | A high strength seal along the entire length of pickup bed. Simple 1 person operation. |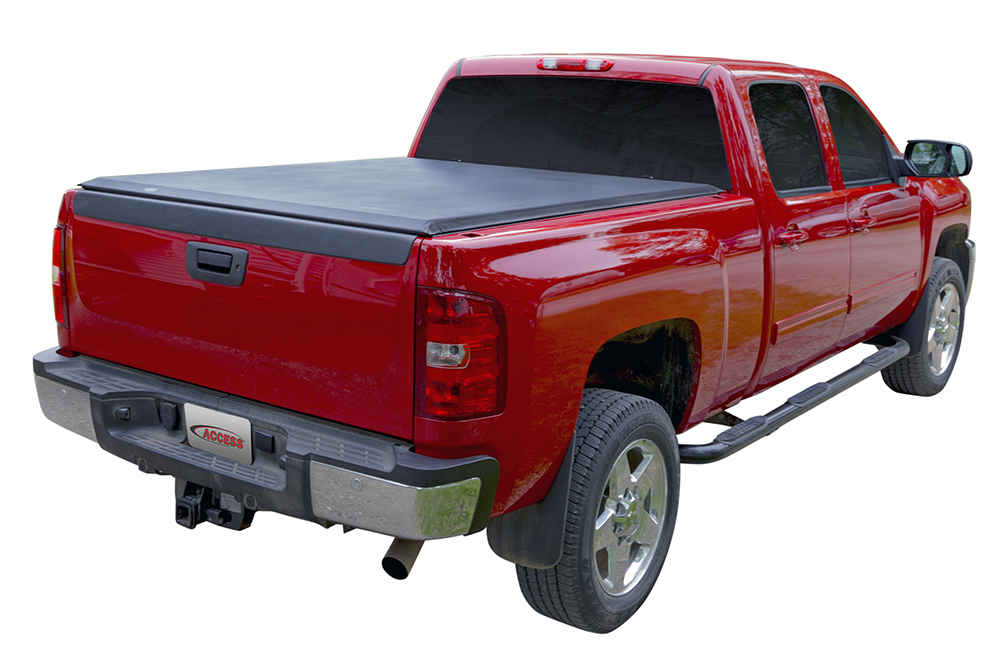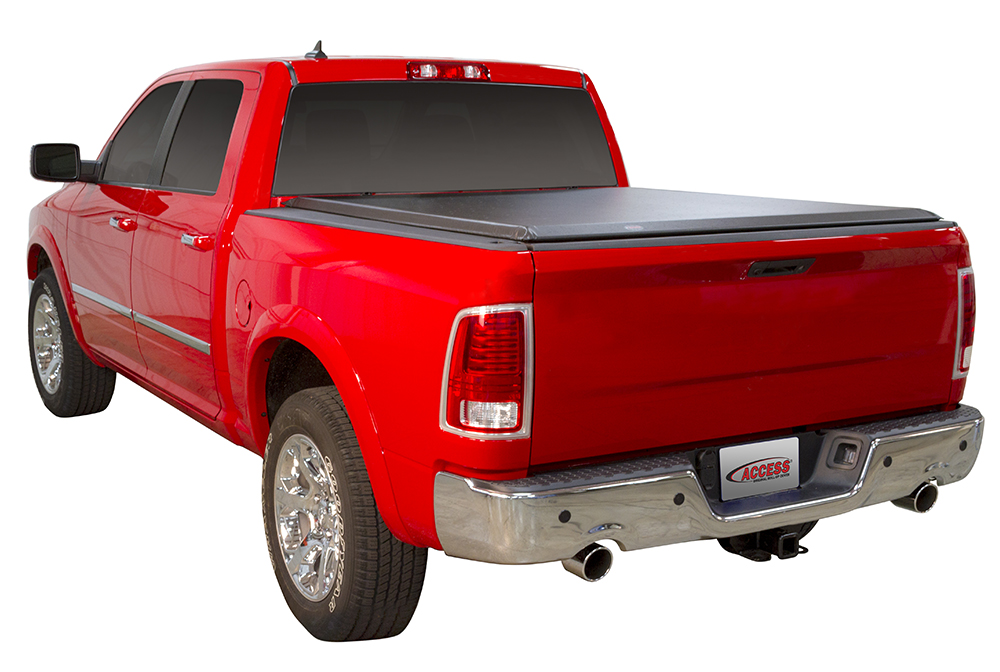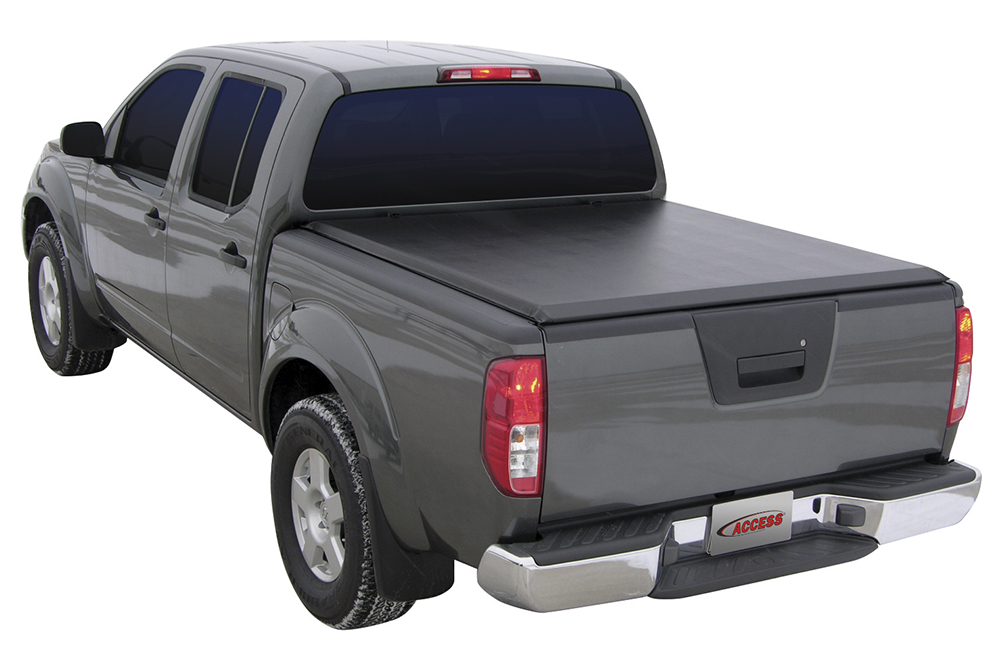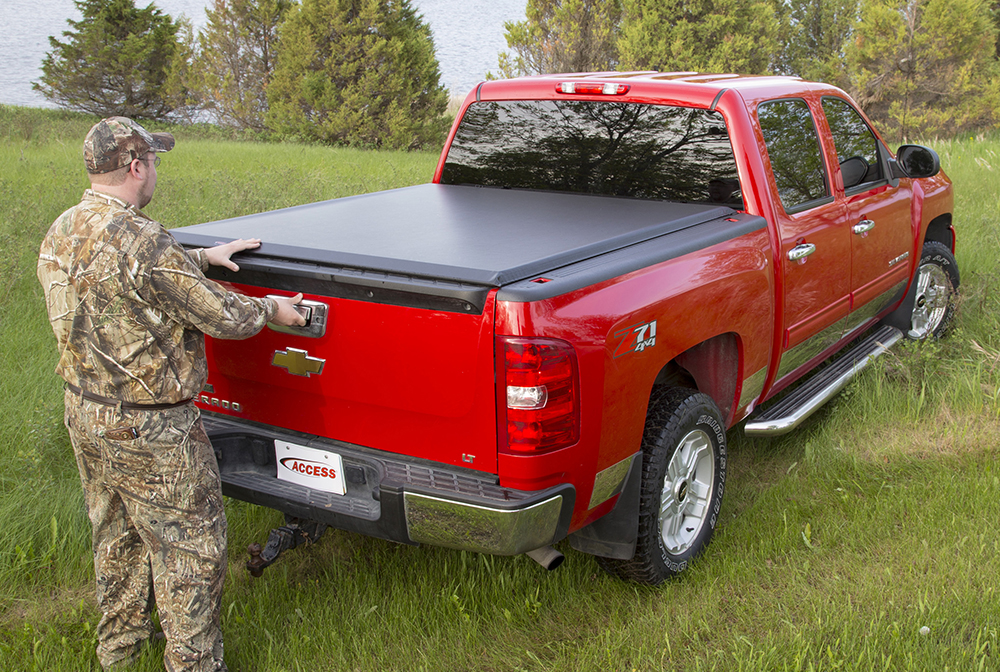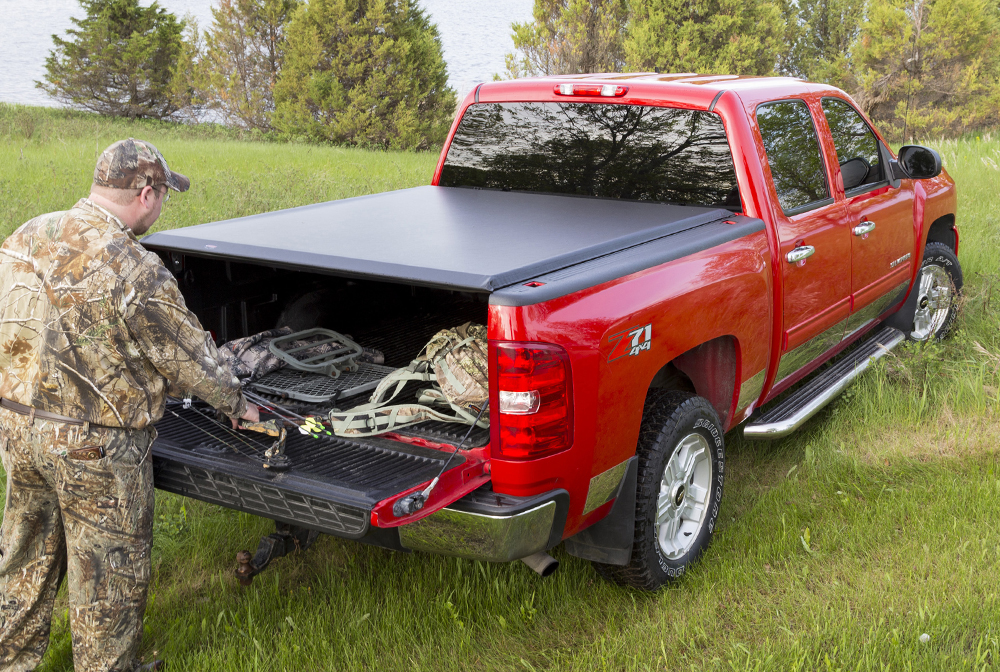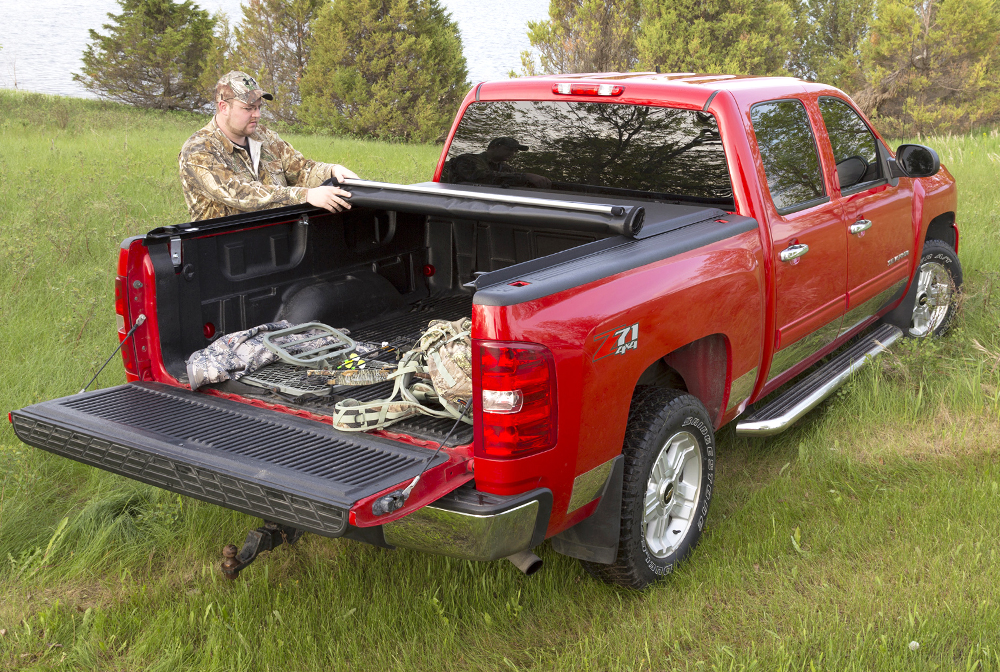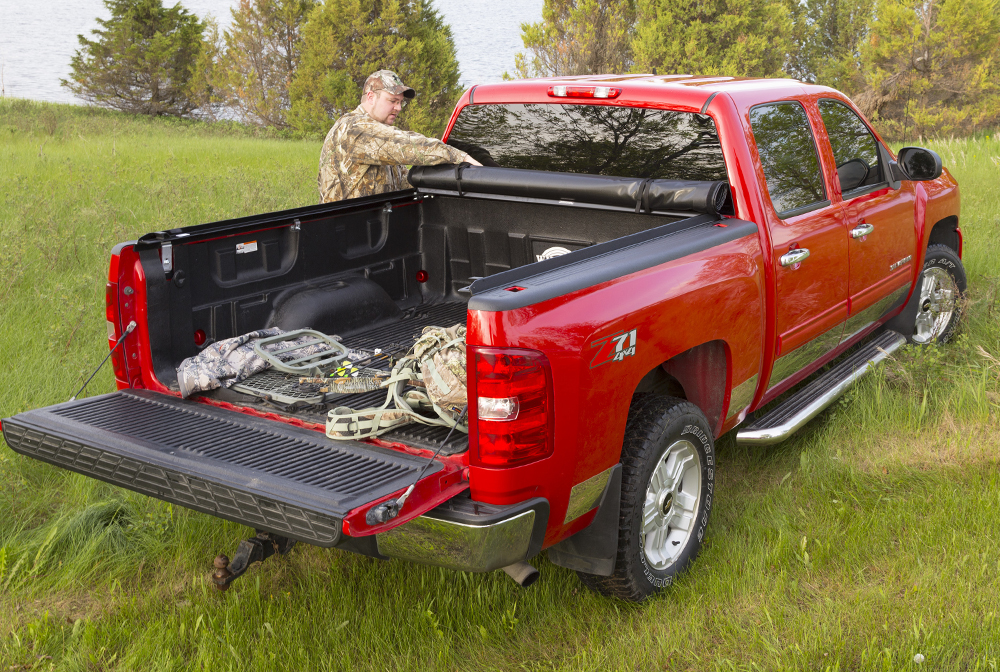 ×

WARRANTY INFORMATION
---
WARRANTY:
3 Year Limited Lifetime Warranty
---
Manufacturer's 3 Year Limited Warranty:

Agri-Cover, Inc. extends the following three (3) year Limited Warranty for the LITERIDER®:
Agri-Cover, Inc. warrants a period of three (3) years from the date of manufacture that its LITERIDER® and VANISH® Roll-Up Covers are free from defects in workmanship, under normal use for the truck model it was intended for. This Limited Warranty does not cover any damage due to accident, abuse, misuse, alteration, neglect, improper installation, or ordinary wear and tear.
Agri-Cover, Inc.'s sole obligation under this Limited Warranty is limited to the repair or replacement, at its option, of defective parts only. No labor or service allowance is given or implied. IN NO EVENT SHALL AGRI-COVER, INC. BE LIABLE FOR INCIDENTAL, CONSEQUENTIAL, OR SPECIAL DAMAGES. AGRI-COVER, INC. EXPRESSLY DISCLAIMS ANY AND ALL IMPLIED WARRANTIES OF MERCHANTABILITY, AND THERE ARE NO WARRANTIES WHICH EXTEND BEYOND THE LIMITED WARRANTY DESCRIPTION CONTAINED HEREIN.
For warranty, have your serial number ready and call our Customer Service Department at 866-630-8726 to determine if only a replacement part is needed or if the cover needs to be returned for inspection and repair. Goods to be returned must have a pre-authorized RA # (Returned Authorization Number) - obtained by calling the number above. Mark the number on the package and ship it freight prepaid to address below. Agri-Cover, Inc. will pay freight to return goods to sender.
This Limited Warranty gives you specific legal rights and you may have other rights, which vary, from state to state.
For replacement parts call a Hitch City location nearest you and we will be happy to assist you.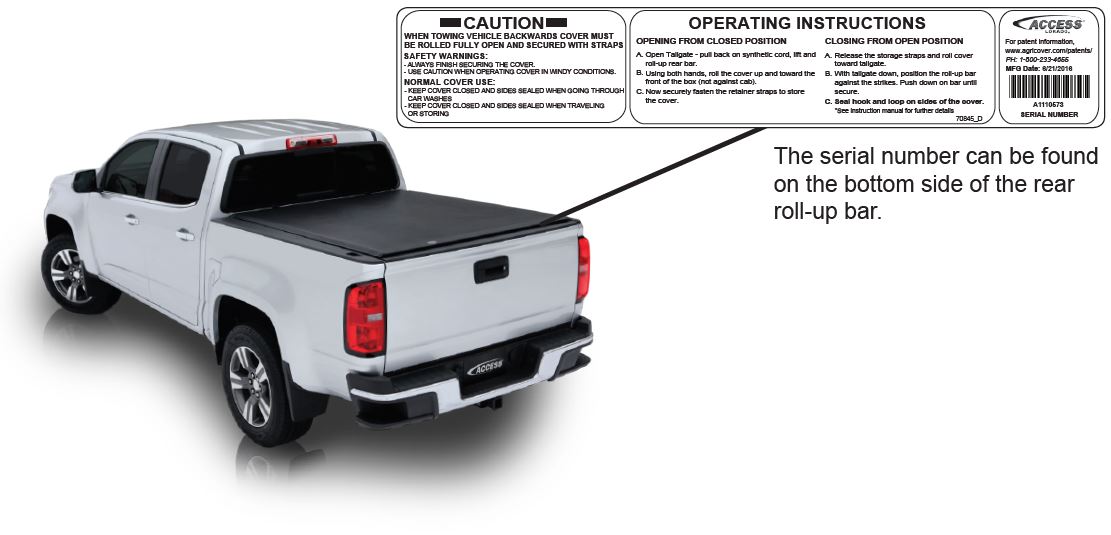 INSTALLATION INSTRUCTIONS
---
See how easy it is to install an ACCESS® Roll-Up Cover on your pickup truck. This video applies to ACCESS® Original, LORADO®, LITERIDER® and VANISH® roll-up covers.
---
► Download Installation Instructions*

FREQUENTLY ASKED QUESTIONS
---
► LITERIDER® Roll-Up Covers offers a 3 Year Limited Warranty. See WARRANTY Tab for more details.
► You can register your warranty using Access's online registration form, by filling out and mailing in the warranty card in your Owner's Manual or by calling Access at 866-414-5422.
► Please click here and fill out Access's warranty claims form. A Customer Service Representative from Access will get back to you shortly.
► Through years of manufacturing experience, we have found that black offers you the greatest life expectancy. It has built in UV protection which eliminates fading. Black is a versatile color that complements any truck and always matches the tires. Black is the best value for your money.
► Access's tonneau covers have an integrated fabric seal on both the front and back. This seal forms a tight barrier between your truck and cover. Best of all, since it is part of the skin, it won't tear away like cheap rubber seals. In addition, our premium models have an ELEMENT SEAL™ Gasket that gives you a dual seal at the front where most leakage can occur. For additional protection, locate and seal miscellaneous factory holes, crevices and stake pockets that are on box.
► Yes, simply roll the cover to the front of your truck box and secure it with the straps.
► The life expectancy of the cover is determined by how well you take care of it. All of Access's roll-up tonneau covers use the same heavy-duty, double coated and UV protected vinyl. The fabric will not stretch in heat and is proven flexible to -40 degrees. The attractive low embossed texture resists dust and dirt. A mild liquid soap and water is best for cleaning. To shine and increase the longevity of your cover an occasional application of a non-oil, non-silicone product such as ACCESS® Cover Care® Tonneau Cleaner is all that is needed
► The serial number is located under the rear back bar on the passenger side of the cover. It is an eight digit number starting with 0 or a letter.
► All of our tonneau covers are made model specific to tight tolerances. This ensures the best fit possible and therefore is not transferable to trucks with different box sizes.
► With the cover in the closed position, your pickups aerodynamics are improved, which results in increased mileage. According to some studies, gas mileage can increase as much as 10%. Use Access's ⛽ gas savings calculator to calculate how much you will save.
► Access's tonneau covers are compatible with bed rails, bed caps, tailgate protectors as well as most drop-in, under-the-rail and spray-on liners.
► Because the cover rails mount on the inside of the box, the bed extender must have at least 3 inches of clearance on each side of the bed when rotated to clear the rails. Or it must be able to detach from the truck, be manually rotated and re-attached. We also have bed extender spacer kits available for late model Nissan Titan and Frontier trucks.
► Access's roll-up tonneau covers have been tested under all weather conditions and can endure even heavy mountain region snowfalls.
► Yes, our tonneau covers allow for normal tailgate operation when the cover is both open and closed.
To top