UnderCover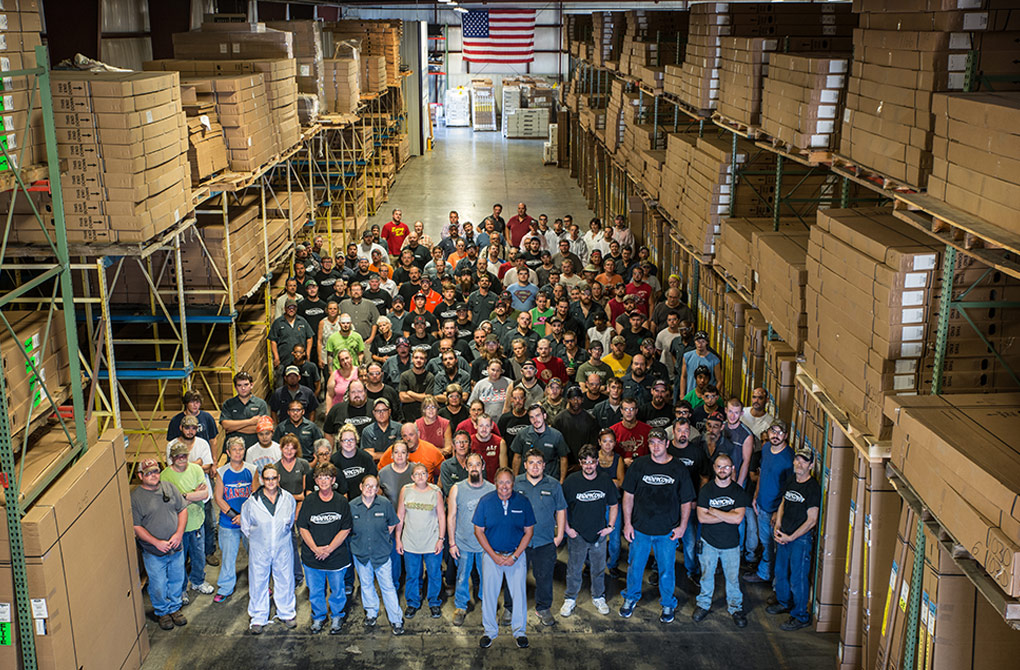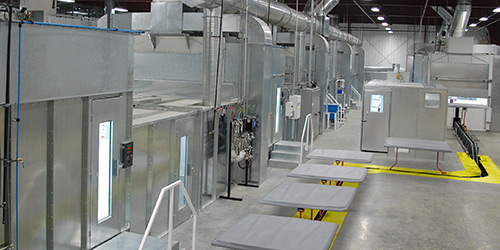 ABOUT UNDERCOVER
---
UnderCover is the manufacturer of a revolutionary ABS one-piece truck bed cover. Founded in 1999, they entered the truck bed cover market in 2001 with the "UnderCover Classic". This was the first true competitive alternative to the traditional fiberglass truck bed cover. The product's patented design and proprietary blend of plastic and polymers give this cover unparalleled strength and durability. Most UnderCover products are approximately half the weight of traditional one-piece covers, making them easy to remove while retaining structural strength.
UnderCover engineers delight in regularly redefining the expectations of truck bed cover consumers, and quickly answered demand for a hard tri-folding cover. The "FLEX" cover features a low profile, flush fit design and has the ability to lock securely in three different positions, providing up to full access to the bed without removing the cover. FLEX quickly became one of the best-selling covers in the industry – and the new ULTRA FLEX takes it a step further with additional standard features including interior lighting, carpeted underside and saddlebag storage box.
In June of 2010 UnderCover, Inc. joined the Truck Hero, Inc. family of brands, a market leading company known for it's quality and breadth of product lines, engineering, and innovation.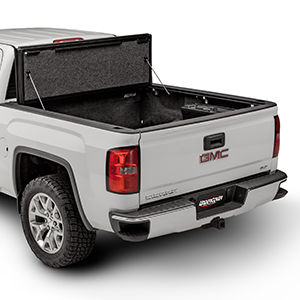 A hard folding truck bed cover that comes with overwhelming new features, and is topped off with an alluring matte finish.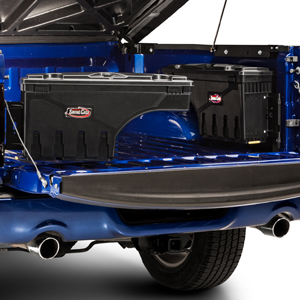 Imagine accessing your gear by simply pulling a release lever - without reaching over or climbing into your truck bed. UnderCover, maker of the most popular hard tonneau in the USA, brings you SwingCase.