Thule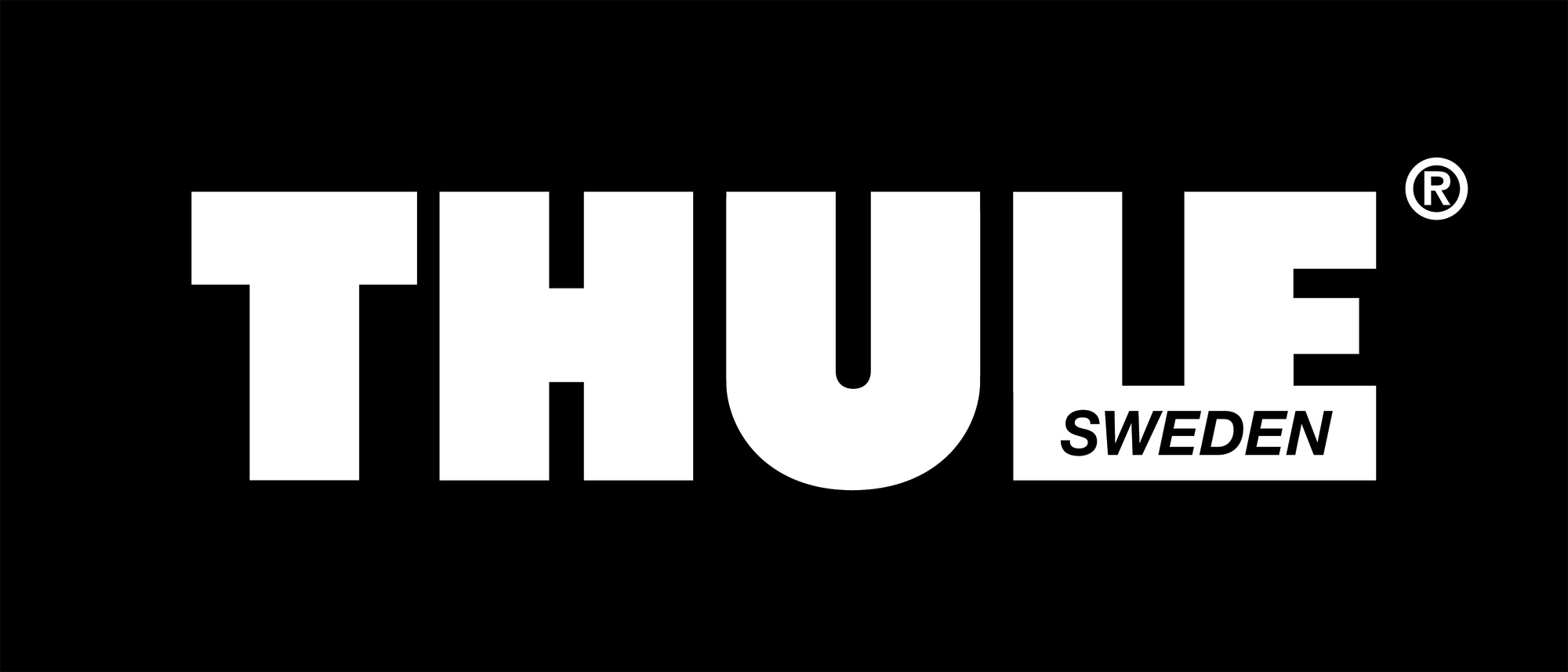 ---

Bring your life

This is Thule

Whether it's exploring the spectacular nature of the great outdoors or traveling the world with family and friends, we all have a passion for enjoying an active life.

At Thule, we share your desire to spend more time enjoying our passions – which means less time worrying about how to bring all the stuff we need. For more than 75 years, Thule has been creating solutions to simplify life's adventures. Our focus has been totally focused on developing smart, stylish products that are environmentally sound, high quality, safe, and easy to use. All so you can bring the things you care most about.

Whatever your passion, whatever your pursuit. Wherever you ́re going, whatever you ́re bringing. With Thule, you're free to live your active life to the full.

Bring your board
Bring your bike
Bring your skis
Bring your gear
Bring your kids
Bring your love
Bring your dreams
Bring your passion
Bring your life.


Part of Thule Group

Based in Malmö, Sweden, the Thule Group has more than 2,200 employees at more than 40 production and sales locations all over the world. Thule is the largest brand in the Thule Group.
---
Founded in 1942
In 1942, in the deepest forest of Småland, Sweden, Thule was founded by Erik Thulin, a true lover of the outdoors. Since then, our focus has been designing and developing quality products that help you carry your gear wherever your passion takes you.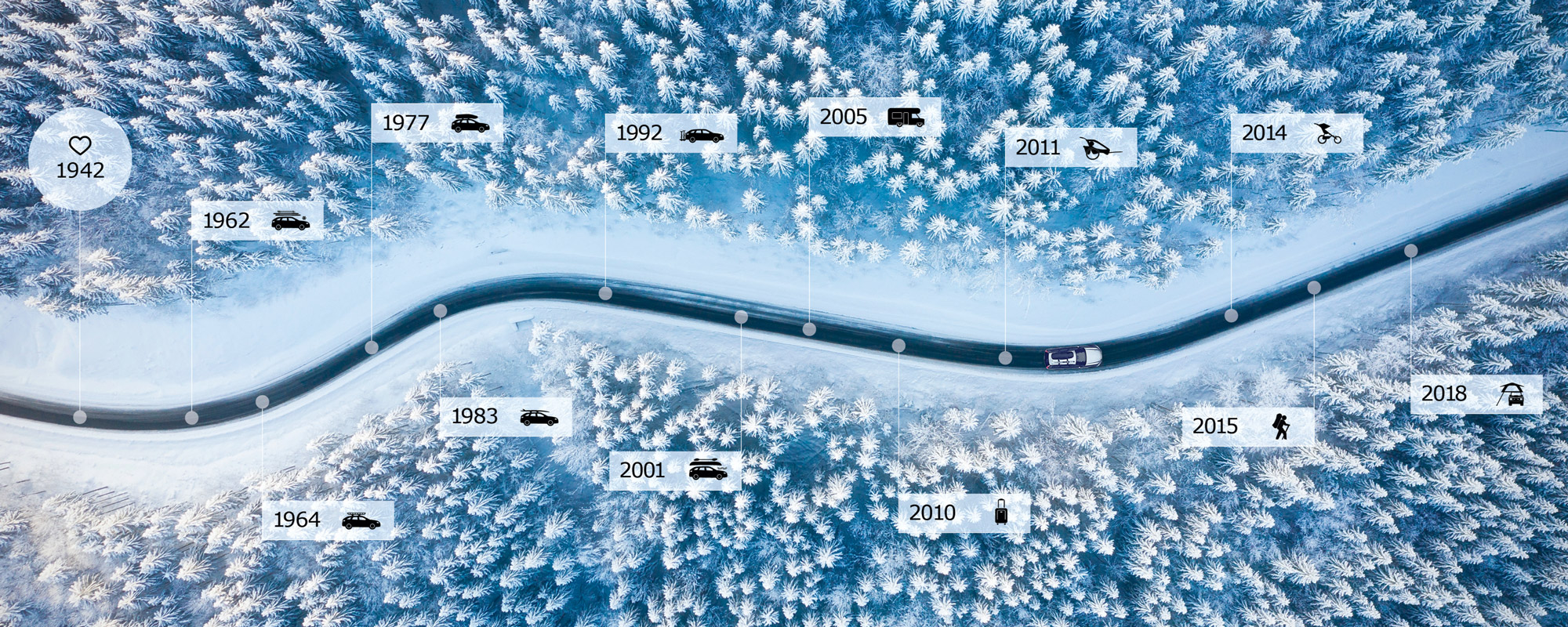 | | | |
| --- | --- | --- |
| | 1942: Thule is founded by Eric Thulin, Sweden | |
| | 1962: We introduced the Thule ski rack – the first Thule product for carrying your sports gearn | |
| | 1964: We introduced the Thule Roof Basket – a true innovation with its flexible fastening solution for easier mounting | |
| | 1977: The first Thule Ski Box TB-11 is launched. World-famous alpine skier Ingemar Stenmark becomes the brand ambassador | |
| | 1983: Surfboard carriers launched and world-famous surfer Robby Naish becomes a brand ambassador | |
| | 1992: Launch of the first towbar-mounted bike carrier | |
| | 2001: The year when you can transport your kayaks on Thule Hull-a-Port Kayak Carrier | |
| | 2005: We introduced bike carriers and awnings for RV products | |
| | 2010: You can travel the world with Thule Crossover | |
| | 2011: As an active family you can now have an active life with your kids with multifunctional trailers | |
| | 2014: and in we introduced our jogging strollers & child bike seats | |
| | 2015: You can go hiking and trekking with our technical backpacks | |
| | 2018: It was time to elevate the adventure with our rooftop tent | |
---
Our focus is set on developing products with four strong values
Quality
Safety
Design
Easy to use
Our products are setting new standards

We develop contemporary products for demanding users. Our goal is to design, test, and manufacture products that are built to last. And, while we are very proud of our design awards, the most important award is making quality products that you can use day after day.

---
Thule Crew is family to us
While Thule Crew Members are amongst the best in the world in their different sports and professions, they are about so much more. Not only do they test our products in the most challenging conditions and provide us with user insights, but they are also a part of our community. Each Thule Crew member has a story, a passion, and a vision that extends far beyond their profession. Their work inspires us and embodies what the Thule brand is all about.


READ MORE about Thule Crew
Thule and sustainability
At Thule, we want to contribute to a more sustainable world through innovative, high-quality products, manufactured responsibly, that inspire people to live an active life outdoors. For us, that's sustainability.
Thinking sustainability


Having climate and the environment in mind is a given for us. We've made this approach part of both our daily work and our long-term plans, following the ideas and spirit of the United Nations Agenda 2030 for sustainable development.

For the great outdoors. Always.


Working at Thule, we look to steadily reduce our impact on climate and the environment. Because that's our business, now and in the future: Our consumers, customers, and employees being able to enjoy an active life in the great outdoors – today and tomorrow.
"Acting ethically and with climate and the environment in mind is a given for us. We've made this part of both our daily work and our long-term plans. In fact, it runs throughout our business."


---
| | | |
| --- | --- | --- |
| • Our products and consumers – We'll continue to offer products that inspire a healthy and active lifestyle, are safe and easy to use, and have minimal impact on the environment throughout their life cycles. Read more. | | • Responsible sourcing and logistics – When choosing suppliers, we take into account the environment, human rights, and good working conditions. Making our logistics more efficient, we lower transportation distances, optimize packaging, and make the best use of capacity. Read more. |
| • Efficient and reliable manufacturing – We ensure climate-smart and efficient manufacturing. Always in a safe and secure working environment. Read more. | | • Responsible business practices – We have strict ethical standards in our business relationships, open and inclusive workplaces, and we get involved with the community around us. Read more. |
---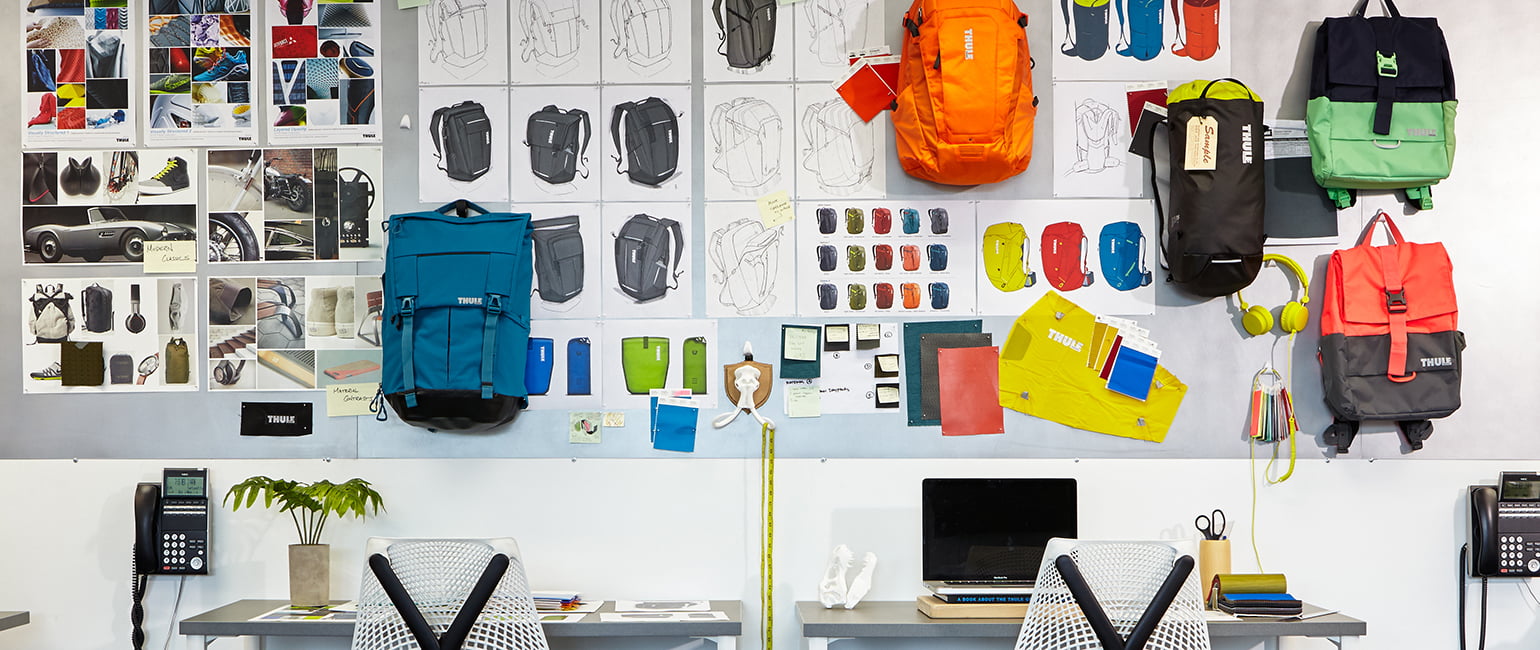 THULE products
We're passionate about developing smart, innovative products that make it easier for you to enjoy an active life. Our product development builds on four cornerstones: a good understanding of how people use our products, a sustainable design philosophy, advanced development and manufacturing skills, and, last but not least, high-quality, extreme testing.
Sustainable by design
It's pretty simple: Products that last longer are better for the environment that's why smart, high-quality technical solutions with a sophisticated product design are the foundation for our sustainability efforts. We also continually make improvements to lower our products' impact on the environment. While at the same time, we make sure they meet our high demands for user-friendliness, quality, consumer health and safety.
Only the toughest survive
To make sure our products meet our high function and quality demands, we test them at the Thule Test Center in Sweden using our Thule Test Program, which includes vibration, crash, fatigue, and environmental tests to name a few. In addition, there are always plenty of volunteers among our employees and partners who want to test the latest child bike seat or hiking backpack in real life.
PRODUCT DEVELOPMENT WITH A CLIMATE AND ENVIRONMENTAL FOCUS:
Reduced impact in manufacturing – conscious choice of materials, energy-efficient manufacturing, optimized packaging, and high usage of recycled materials.

Longer lifetime – improved corrosion resistance, easier product repair thanks to replacing or repairing key components.

Lower impact from product use – e.g. lower air drag on car-mounted carriers to save fuel and cut noise. Or easy attachment and removal of vehicle-related products.
---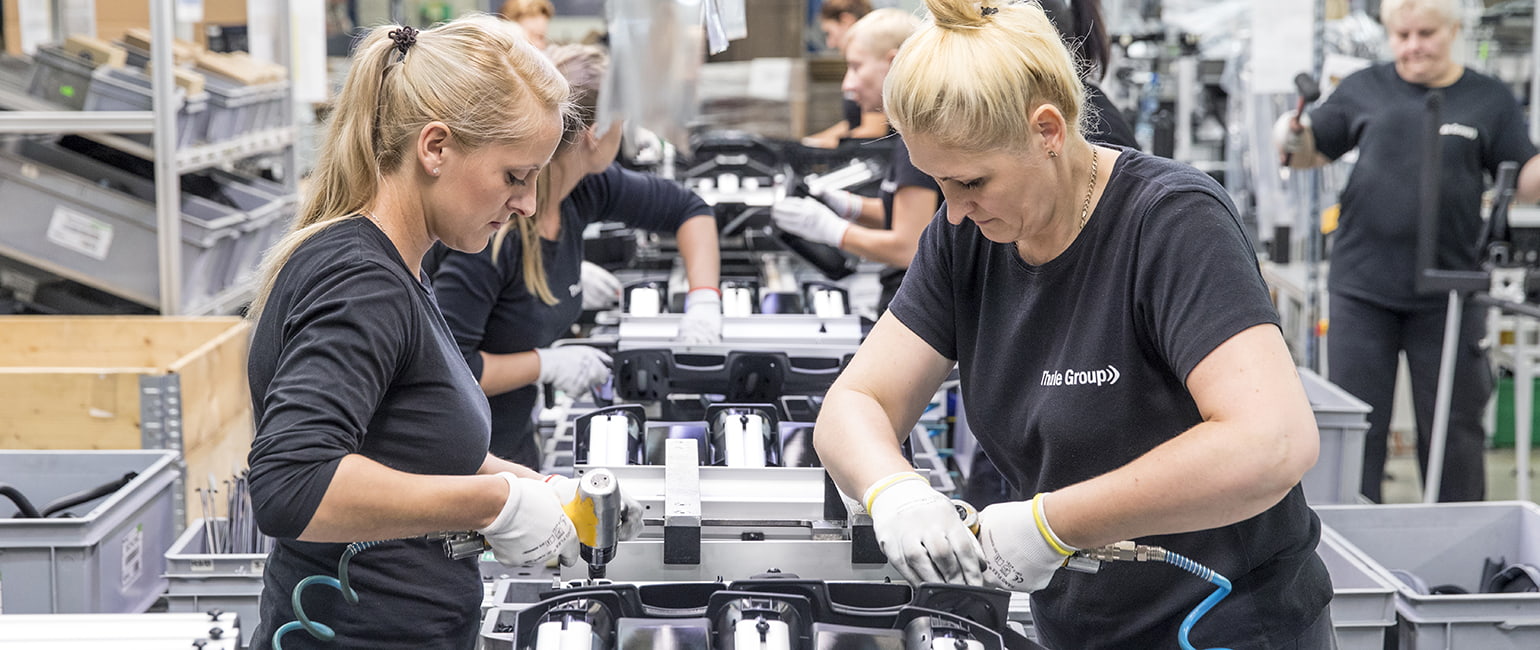 Smart and efficient manufacturing
Thule has a number of factories across Europe, Brazil, and the US. But no matter where they are, we'll make sure of climate-smart and efficient manufacturing, in a workplace where our employees feel positive and safe.
Reducing climate impact
In our factories, climate impact comes mostly from energy for heating, ventilation, cooling and production itself. Our goal is to reduce this energy consumption as well as using more renewable energy. So we've adopted an ambitious goal for 2020: 100% of our electricity is to come from certified renewable sources. We're also looking to reduce CO2 emissions from our facilities by 65% compared with 2014. To make this happen, we've been investing over the past few years in ways to become less dependent on fossil fuels.
Climate-smart by example
Solar panels on our buildings in Connecticut, USA cover around 25% of the electricity needs. And, at our assembly and development unit in Hillerstorp, Sweden, we're using renewable energy for both heating and electricity.
Thule's goal for 2020 is 100% electricity from renewable sources
---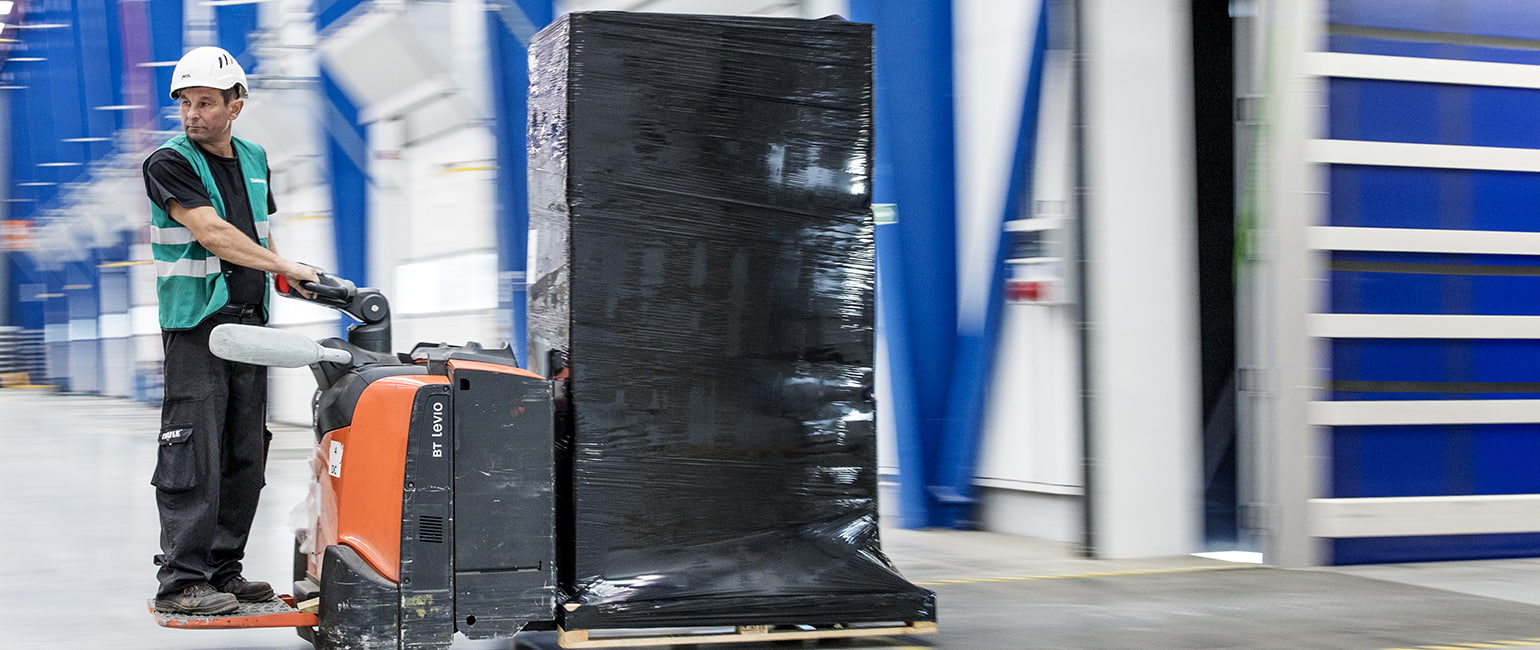 Responsible sourcing and logistics
A sustainable supply chain and cost-efficient, climate-smart distribution are high on our agenda.
Taking responsibility at source
At Thule, Our Code of Conduct spells out what we demand from our suppliers concerning human rights, labour law, health and safety, and the environment. We obey the principles of the UN Global Compact, as well as ILO and OECD guidelines. While our own and independent audits monitor compliance with our requirements and show where improvements can be made. We're also members of bluesign® system, an international standard for sustainable textile production.
Smart logistics. Close to you.
We source from 32 countries, manufacture in seven countries, and sell to 140 countries. So it's no surprise that the flow of materials and products is responsible for most of our climate impact and more than half our total CO2 emissions. To make our logistics more efficient, we're continuously working to reduce transportation distances, optimize packaging, and make the best use of capacity. We also do what we can to replace road freight with rail shipments and cut down on air transport.
---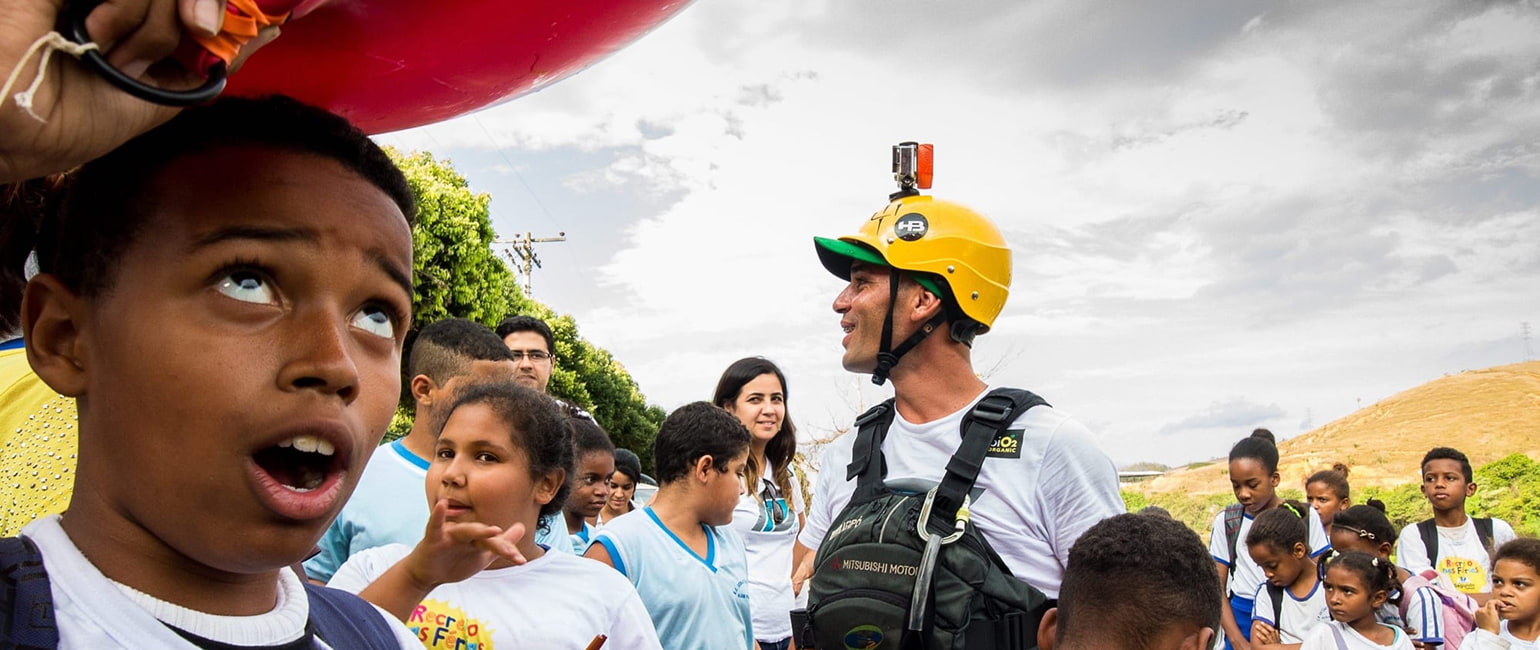 Responsible business
Our values define who we are and what we stand for. And they also serve as a compass to guide us in what we do and how we behave responsibly towards each other.
Getting involved and benefiting the community
Our desire to be involved in society can be seen throughout our business: It's an important part of our culture. For instance, we support organizations that help children and adults with disabilities and other difficulties. Giving support in various ways to make it easier for them to live active, healthy, and independent lives.
Local and global activities
We cooperate internationally with committed athletes in our Thule Crew in various projects around the world under the umbrella name Thule Pathos. Our initiatives include helping disabled young people in Sweden to try out new sports, building a bicycle park at an orphanage in El Salvador and supporting school food programs in Nepal, as well as many other local initiatives.
---
Want all the details?
Download our most recent Annual and Sustainability Reports to get a more detailed look at our commitment to sustainable business. Including the latest facts and figures on the steps we are taking today.
"Our consumers should feel confident that our products are safe and we strive for transparency with regard to how they are developed and manufactured." - From the Thule Group Annual - and Sustainability report 2019


---

Thule Group Annual and Sustainability Report 2019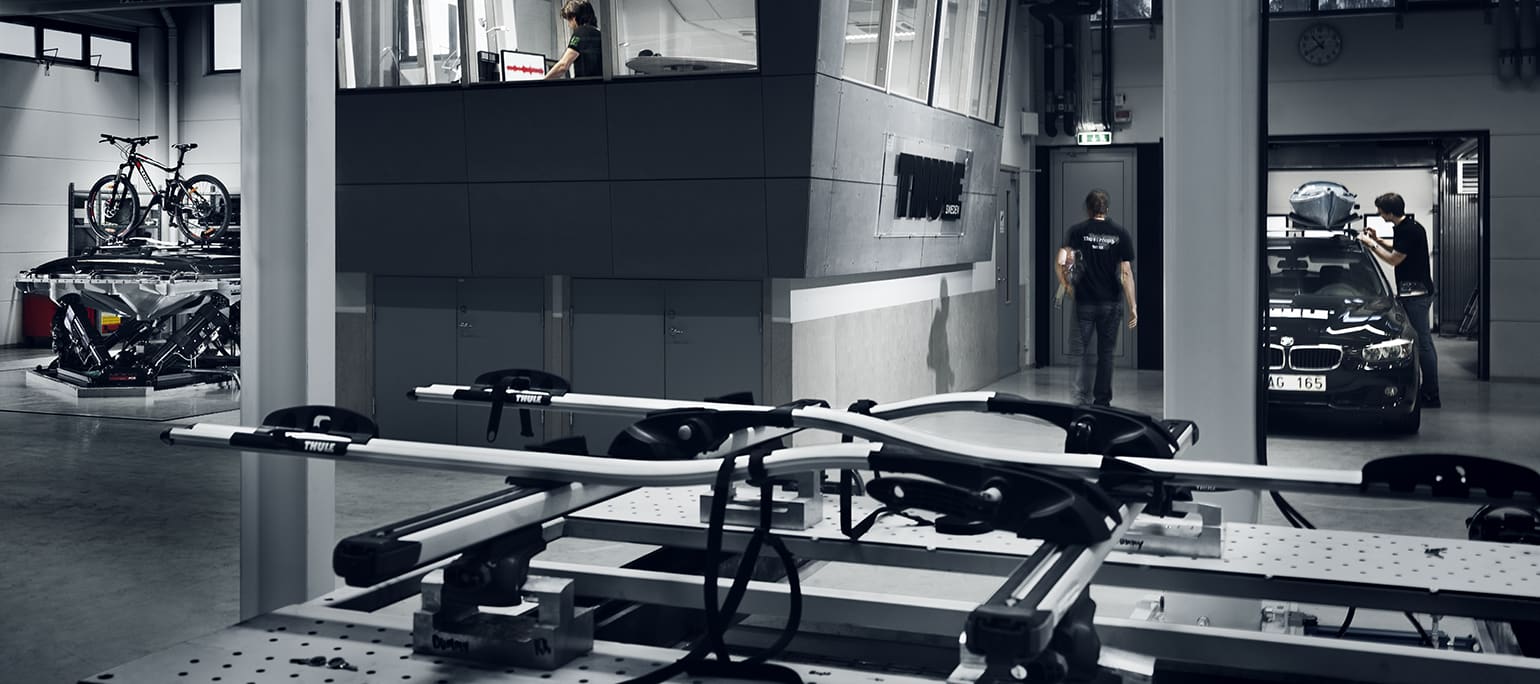 Quality you can rely on
If you visit Thule Test Center™, you might get the idea that we don't like our products. You'd see the look of satisfaction on the engineer who straps twice the recommended maximum weight onto a towbar-mounted bike carrier and pushes the button to simulate it going twice around the world. Or the cheerful smile of the technician who enjoys testing roof racks with extreme heat, cold, UV-radiation, damp and, just for good measure, some pretty nasty chemicals. Or the engineer who likes nothing better than loading a roof box fitted to a sled and then crashing it – that's over 100 crash tests in a year!
Reduced impact in manufacturing – conscious choice of materials, energy-efficient manufacturing, optimized packaging, and high usage of recycled materials.

Longer lifetime – improved corrosion resistance, easier product repair thanks to replacing or repairing key components.

Lower impact from product use – e.g. lower air drag on car-mounted carriers to save fuel and cut noise. Or easy attachment and removal of vehicle-related products.
Tested to the limit

As part of our product testing, we also get our products used by the Thule Crew, elite sportsmen and women who are capable of testing them to the extreme in real life. Every single day.

But just how serious is our lab testing? We've put together a YouTube playlist of our most exhaustive tests – everything from dropping smartphones in cases from head height, relentlessly driving child carriers over rough terrain, to testing an overloaded bike carrier on a speed bump at 30 km/h.

Check out the playlist ►


---