Warrior Winches

---
ABOUT WINCH SOLUTIONS USA
Winch Solutions USA (Under Detail K2) is the transatlantic company of Winch Solutions UK, established in 2004 to supply Champion Winches and Recovery Equipment. It is one of the biggest and most successful players and a brand leader in the UK Now Winch Solutions USA brings this unique expertise to the North American and Canadian market under the Warrior Brand.
---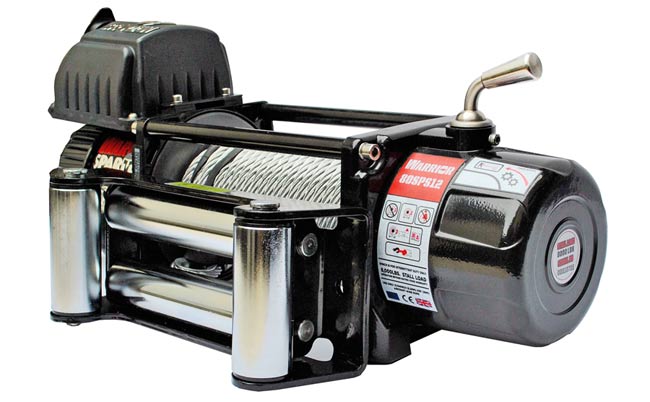 British-designed and engineered, Warrior winches and recovery equipment have won an enviable reputation for uncompromised performance in the most demanding of conditions. Users range from private owners through commercial organisations and fleet operators, through to recovery companies and British military. Applications include recovery, leisure, marine, off-road and contractor plant. The winch ranges have been specifically designed for professional trade and individual users who need powerful and reliable tools for hauling, pulling and dragging applications.
With an ongoing policy of R&D and new product development – frequently in association with suppliers and companies within the professional recovery industry and also with individual customers – Winch Solutions is regarded as an industry leader in this specialist field. At Winch Solutions USA we understand that the concept of customer service is about 'walking our talk'. Quality, reliability and total performance are our user promise. Our mission statement – Value Without Compromise means always putting our customers first.
OUR GUIDING PRINCIPLES REMIND US OF WHAT IS IMPORTANT
| | |
| --- | --- |
| | We are committed to continuously strengthening our brands and products to improve our competitive position. |
| | |
| --- | --- |
| | We are customer-focused, both distributor and end user and therefore we continuously improve the quality, look, feel and image of our products and our organisational structures to match and exceed customer expectations and to provide them with the highest value. |
| | |
| --- | --- |
| | We are an innovative and design aware company who seek to improve the quality, design and aesthetic look with every product we bring to market. |
| | |
| --- | --- |
| | We are dedicated to consistently delivering outstanding products and consistently effective customer service. |