Truck bed Bike Racks

Take your bike on the road and prevent paint chipping and other damage with truck bed bike racks in Toronto and Scarborough from Hitch City.
Instead of letting your precious cargo ride unsecured in the bed of your truck, keep it upright and safe with our easy-to-use racks. You can choose from fixed or temporary carrying options that allow for quick, effortless mounting.
Fully tested to ensure performance, these bike racks are made to travel over bumpy, uneven terrain. Start shopping now or give us a call for more information.
Find the perfect bike rack for your truck
The Thule truck bed bike rack range gives you a choice of different mounting and loading/unloading options. You can mount blocks directly to the bed of your truck or you can choose options that grip the sides of the truck bed with no need for bolting or drilling. You can even use a protective cover for the tailgate and hook your bikes into position quickly and securely.
When you buy a Thule truck bed bike rack you can expect:
• Safe, secure transportation of one or more bikes
• Choice of fixed or temporary carrying solutions
• Smart designs for easy loading/unloading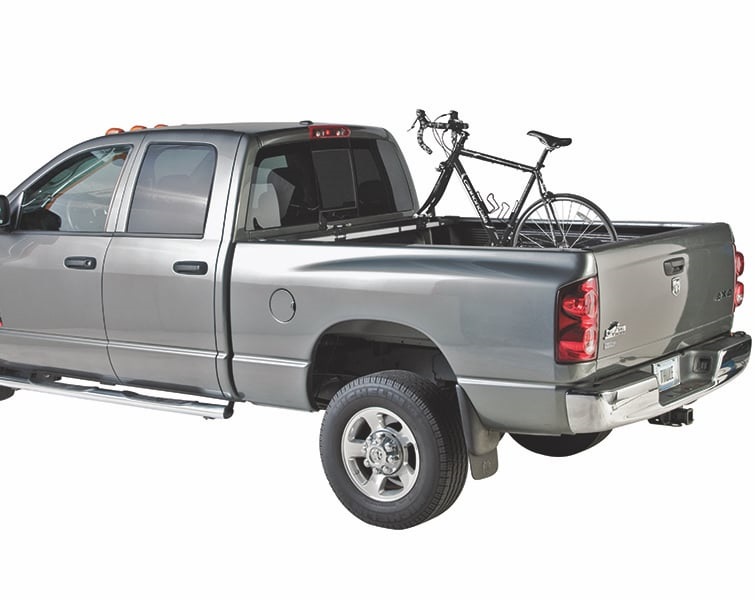 Designed to succeed, tested to fail.
Designed for strength and safety, our bike racks for truck beds are nevertheless tested extensively in the Thule Test Center™ – a state-of-the-art facility for testing products to the limit and beyond. You can rest assured your bikes always arrive at your destination in perfect shape. And thanks to the smart features that make them easy to use, Thule truck bed bike racks also let you get in the saddle as quickly and easily as possible.