Hitch Cargo Carriers in Toronto

Smartly designed with a tilt-down feature to provide access to your vehicle's trunk, our hitch cargo carriers from Thule® are a great companion for your next vacation or outdoor adventure. Designed for safety and strength, these heavy-duty products will keep your luggage, gear and whatever you need to carry secure.
Tested to the extremes and equipped with a smart locking feature, our hitch cargo carriers allow you to drive with peace of mind. Buy online today or give us a call if you have questions.
Extra space with extra options
When you want to bring everything you need, Thule hitch cargo carriers give you extra carrying capacity. Safely and securely mounted to your car's hitch, the storage box cleverly tilts down so you can still open the trunk and make use of the space inside. What's more, the box has a smart locking system to ensure that the lid is closed and secure along with your gear.
With a hitch cargo carrier from Thule, you can always be sure of:
• Easy-access space for even heavy loads
• Access to the trunk thanks to the tilt-down design
• Safe mounting on the hitch
• Tiltable, "swing-away" Secure storage of your extra cargo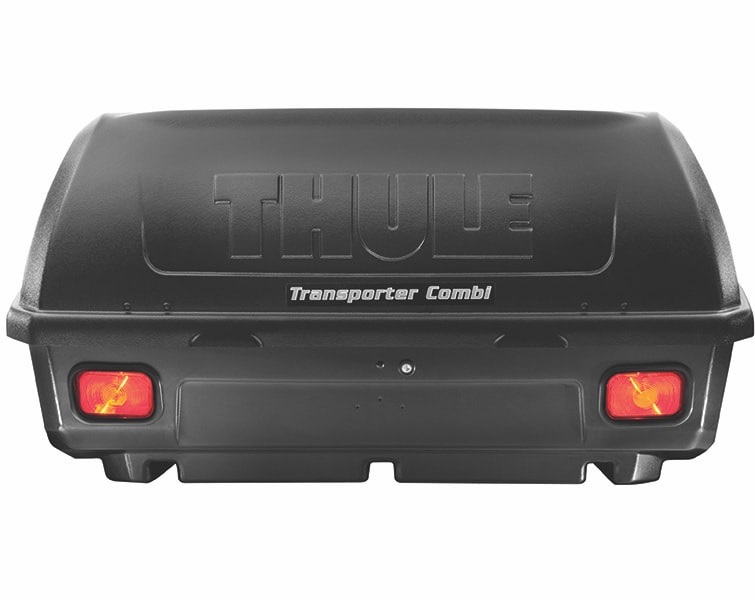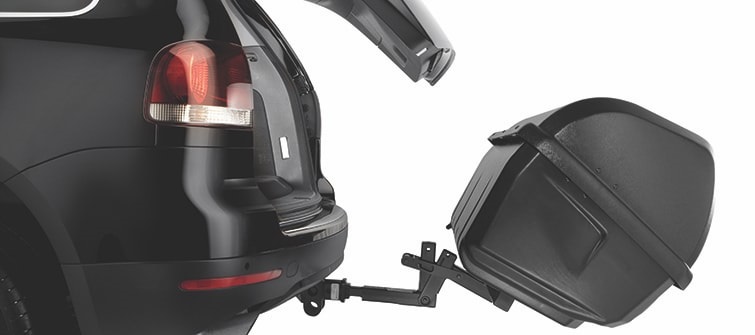 Loads more adventures
With a safe, secure, tough and yet stylish design, your hitch cargo carrier will look at home on your car and on your travels. It'll also become a valued travelling companion as the extra carrying capacity opens up new adventures. Your favorite activity may need a lot of bulky equipment. Or you may want to share your passion with family and friends. No problem! Just load up and hit the road.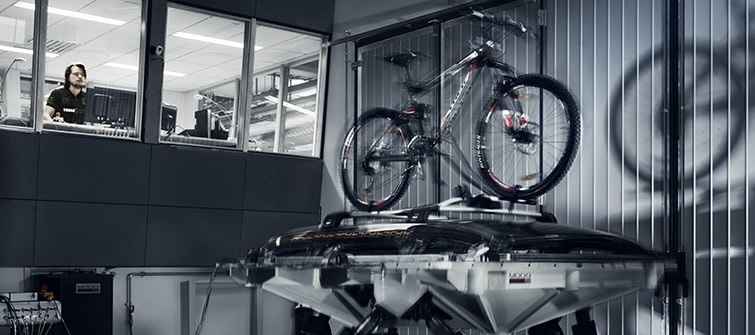 Safety and security on the road
You can rest assured that a Thule hitch cargo carrier has been designed to face every challenge on the road and still keep pace with your life. We're confident because the design has been tested to the limits and beyond at our Thule Test Center™ where our products must survive a punishing battery of extreme tests. It's also been designed to keep your gear safe and secure at all times with a smart locking system that makes sure the lid is closed and locked before you drive off or leave your car unattended.