Roof Baskets

When you need extra space for oversized or oddly-shaped gear, the Thule® rooftop baskets from Hitch City are the perfect choice. We carry secure, easy-to-install baskets and all the accessories you need like cargo nets, load straps and locking straps. We understand adventures come in all sizes and shapes and you need storage solutions to match.
We encourage you to check out our heavy duty yet stylish options for our rooftop baskets in Toronto at Hitch City If you need more information, please contact us or feel free to come see us in person.
Accessories ► For Roof Baskets
Adventure – whatever the size or shape
Thule roof baskets are the perfect solution when you need extra space for bulky or oddly shaped gear. As an open cargo basket, they let you quickly and easily load cargo on your car rooftop, always safe in the knowledge that your gear is neatly and tightly secured – thanks to wind fairings that help air flow over your cargo, adjustable-position, tie-down loops and rubber-coated load surfaces for extra grip.
• Perfect for larger and more difficult-to-carry cargo
• Safe and secure transportation for your gear
• Heavy-duty yet stylish design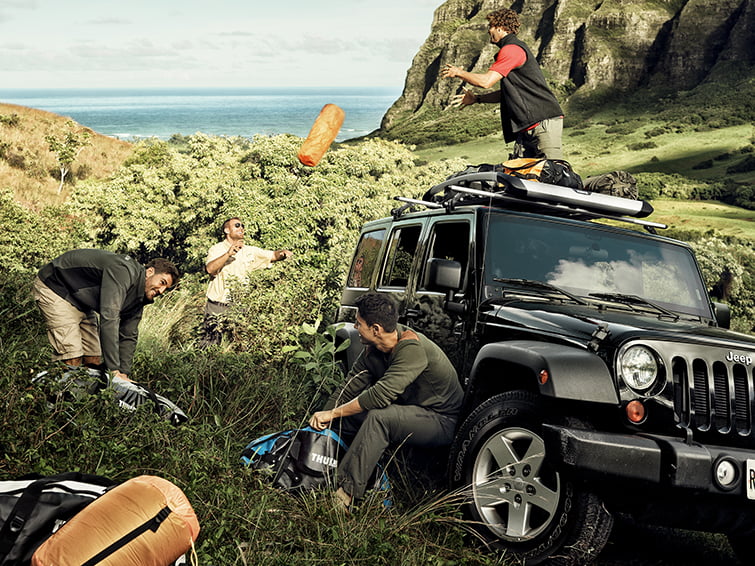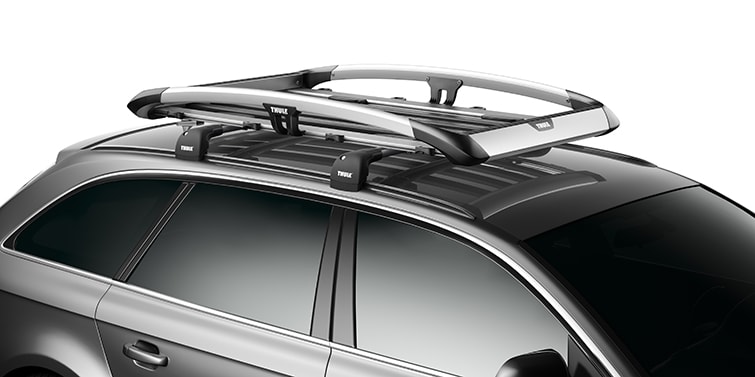 Tough enough for the most demanding cargo
Our roof baskets are designed to carry all your gear and luggage in complete safety and style. At the Thule Test Center™, we make sure they're fit for the job – now and long into the future – because we put them through every test under the sun. Before they're approved, they need to pass every crash test and wear and tear simulation, not to mention withstand extreme heat, cold, damp, chemicals, and yes, even the sun itself.