Get Ready for the Road with Roof Racks in Toronto from Hitch City

Get ready for your next adventure and make sure you can take everything you need by purchasing roof racks in Toronto from Hitch City.
Our roof racks are great for securing all of your special gear like mountain bikes, canoes, skis and surfboards. They also work well for cargo carriers, giving you the convenience of extra storage space.
All you have to do is supply your vehicle's make, model and year and we'll do the rest. We supply durable rack, feet and roof bars or make it simple with an all-in-one pre-assembled system that matches your ride perfectly for a worry-free ride.
Shop online today or contact us for more information.
Purchase Roof Racks in Barrie & Toronto from Hitch City
Start your adventure with safe and secure roof racks in Barrie and Toronto from Hitch City. Are you a mountain biker, kayaker or simply need extra cargo space for your family trip? We have durable and stylish systems that provide worry-free travel, no matter your destination. Buy online, come see us in person or feel free to give us a call with any questions.

To have a complete roof rack from Thule, you need:
• Safe and secure rack feet
• Heavy-duty and aerodynamic roof bars
• All-in-one, pre-assembled roof racks
• Roof rack accessories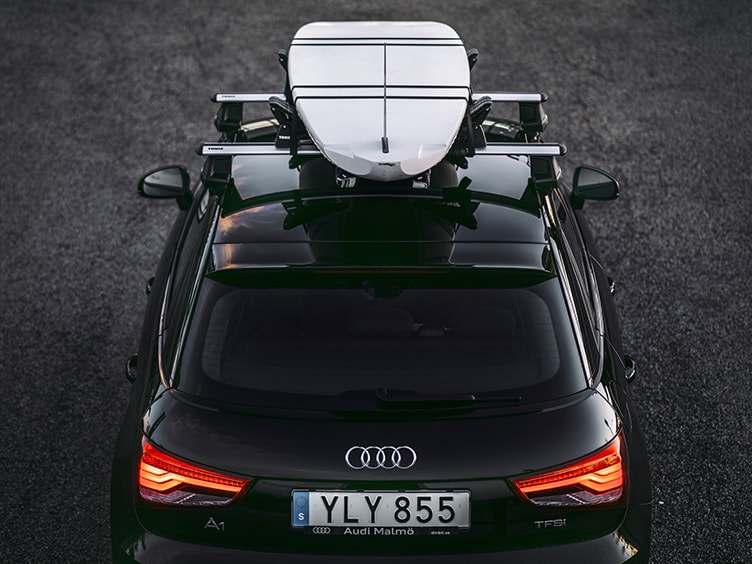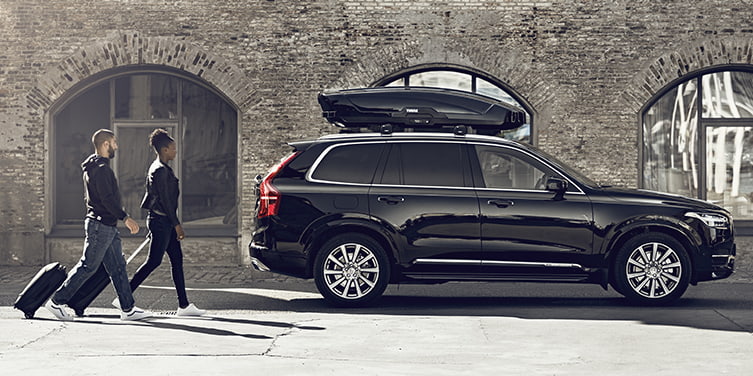 With a roof rack, you can take your life on tour.
With a Thule roof rack, you're all set to head off on your adventures and make sure you have everything you want with you. When combined with other Thule products, our roof racks are also a starting point for carrying the extra special gear that lets you live your passions – with holders for your bikes, your skis, your canoes or kayaks, and your surfboards. Not to mention extra-secure roof boxes and spacious carrier baskets for special cargos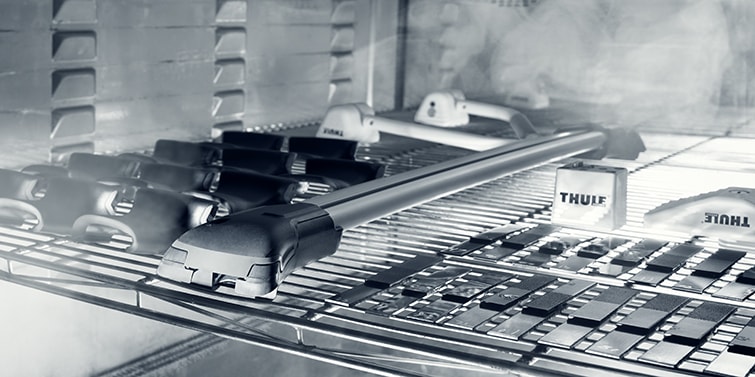 Fully Tested to Ensure Reliable Performance
Our Thule roof racks go through extreme testing to ensure safety and a secure fit under any circumstances.
At the Thule Test Center™, products only get the official seal of approval after they've been through the following:
• Numerous crash tests
• Wear and tear simulations
• Tests for extreme heat, cold, sunlight and damp conditions
• Tests involving harsh chemicals
Your safety and peace of mind is a top priority with our roof rack accessories, and we believe you shouldn't have to worry about your precious cargo when travelling.