Roof Rack Components

Carry your load safely and securely with roof rack components in Toronto from Hitch City. Our impressive stock of Thule® products includes heavy-duty square bar systems for heavier loads and sleek, aerodynamic options for lighter hauling. Whether you need to attach a bike, canoe or cargo carrier, these systems are versatile and adaptable.
At Hitch City, you will find the foot packs, load bars and all the accessories necessary for a customized solution. Our fit kits make installation easy for makes and models of all types. Shop online today or give us a call if you need help or have any questions.
Heavy-duty roof load bars? Or aerodynamic style?
Choosing the ideal Thule roof rack cross bars starts with a simple choice. Do you need tough, heavy-duty roof bars for heavier loads? Or are you looking for a lighter, more stylish, and aerodynamic solution that you can keep on your car and use more often? First choose what you need according to your vehicle's make, model, and year. Then select from the different cross bar options that come with the right feet and a fit kit to mount the roof bar to your car. Finally you can add options such as locks and locking straps so all your bases are covered.
Roof rack components from Thule give you the perfect choice:
• Heavy-duty steel square bars, galvanized and plastic-coated to resist corrosion
• Premium options such as, aerodynamic load bars for an ultra-quiet ride and superior carrying performance
• Feet and a fit kit to match your choice of load bars with your vehicle
• Accessories like locks and locking straps to help make your adventure happen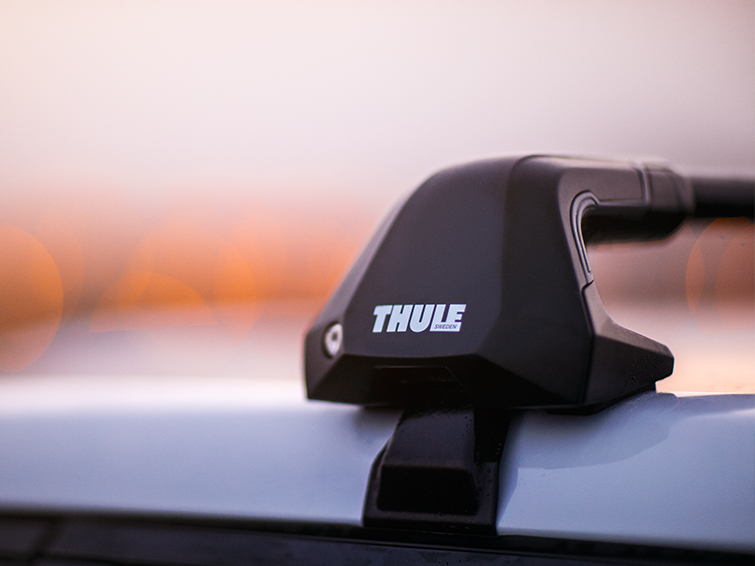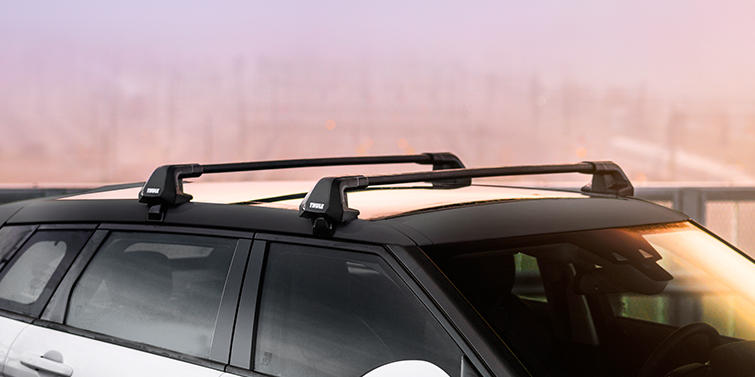 Aerodynamic roof bars – sleek sophistication
Choose aerodynamic load bars for superior performance and a sleek, sophisticated look that complements the lines of your car. These roof rack load bars also have many smart design features. A textured surface disturbs the airflow and greatly reduces wind noise. The aluminum extrusion creates one of the strongest load bars in the market. The design gives you quick, no-hassle installation. While the end cap pivots and T-track make it easy to add further loading options.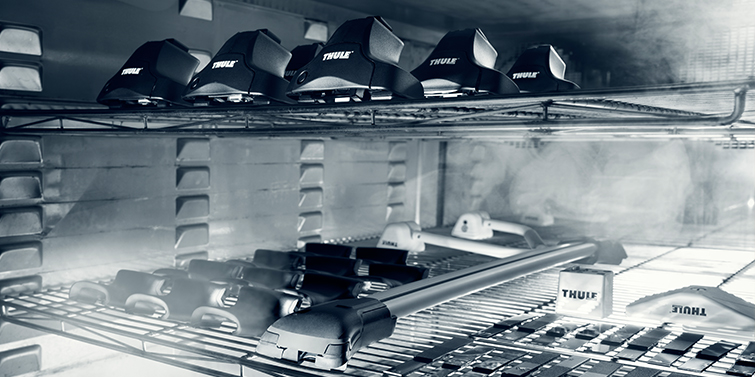 Strength, security, and safety
Our number one priority is safety – yours and the people around you. Thule roof rack components such as load bars and foot packs are tested to the limit and beyond to ensure they support your precious cargo as well as stay securely on your vehicle. At the Thule Test Center™, our products are only given the official seal of approval once they've survived numerous crash tests, wear and tear simulations, as well as heat and harsh chemicals. With Thule load bars, you can always rely on years and years of support.