HDFVTE-P

HEAVY DUTY FLARED V TRIP EDGE POLY BLADE
HEAVY DUTY FLARED V TRIP EDGE POLY BLADE
Built for full-size vehicles and larger, the Arctic HDFVTE-P offers the additional security of trip-edge technology. Featuring a steel cutting edge that flips back and under – or "trips" – when it encounters a fixed object with sufficient force, the Arctic Arctic HDFVTE-P provides extra peace-of-mind in extra-rugged terrain.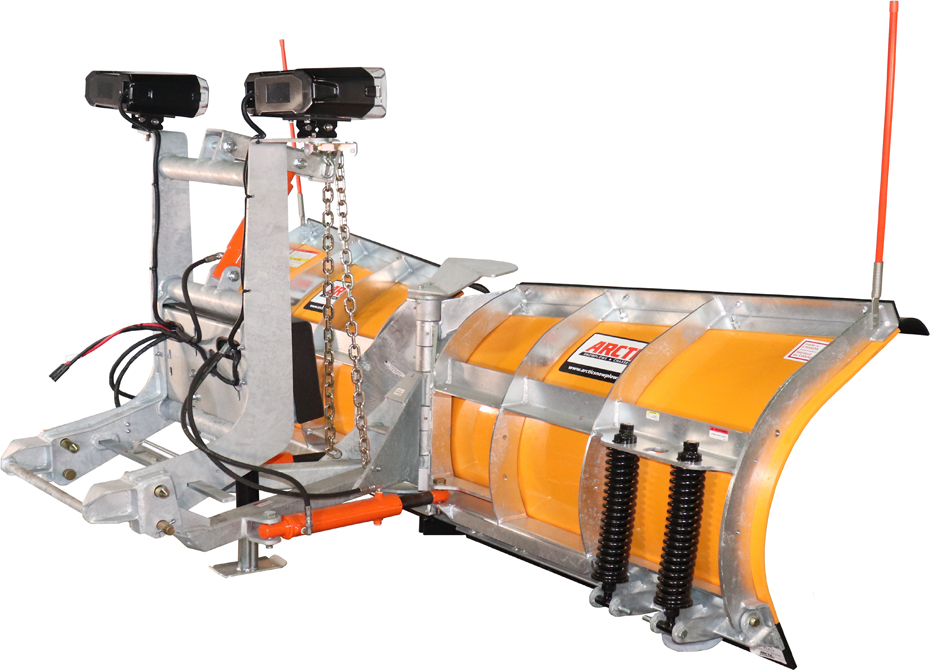 Contact a Hitch City near you to find out how to outfit your Arctic Heavy Duty Flared V Trip Edge Poly Blade Snowplow

1 3/16" x 23 1/2" Greaseable Kingpin



1/2" x 6" High Carbon Steel Cutting Edge



3/8" Polyethylene Moldboard



4 Adjustable Compression Springs


With a Reinforced pin housing comprised of seven 1/2" x 5/8" wall bushings, provides tremendous strength
With top hole bolt pattern
Throws snow further and faster resulting in less resistance and vehicle wear, and improved fuel economy.
To compensate for uneven plowing grounds


6" Curved Deflector



8 Laser-Cut Steel Reinforcing ribs



Quik*Link® IV Attachment



Hot-Dipped Galvanized Steel Frame


Rolls the snow nicely, keeps it down on the blade and away from the vehicle's windshield.
Back our friction-less poly moldboard
Easily locks the blade, power angling and lift frame assembly to mounting kit assembly on vehicle using spring loaded handle.
Provides added resistance to abrasion, water and rust, making our plows virtually maintenance free.


Double lift chains


For Extra lift, strength and safety
PRODUCT SPECIFICATIONS
---
---
ARCTIC HEAVY DUTY FLARED V TRIP EDGE POLY BLADE SNOWPLOW
Plow Model
HDFVTE96-P
HDFVTE108-P
Blade Length
96"
108"
Blade Height
31" at center / 33 3/4" at the end
31" at center / 34 1/2" at the end
Blade Skin
3/8" Poly
3/8" Poly
Compressible Springs
4
4
Reinforced Ribs
8
8
Lift Cylinder
2" x 6"
2" x 6"
Angling Cylinder
1 1/2" x 9"
1 1/2" x 9"
Plowing width at full blade angle
84"
94"
Approximate weight*
852 lbs
897 lbs
Cutting Edge
1/2" x 6" Steel
1/2" x 6" Steel
Mounting type
Quik Link IV - Detachable
Quik Link IV - Detachable
*Approximate weight does not include vehicle mounting kit. Please contact a Hitch City associate for specific vehicle application details.
ARCTIC HEAVY DUTY FLARED V TRIP EDGE POLY BLADE SNOWPLOW GALLERY
---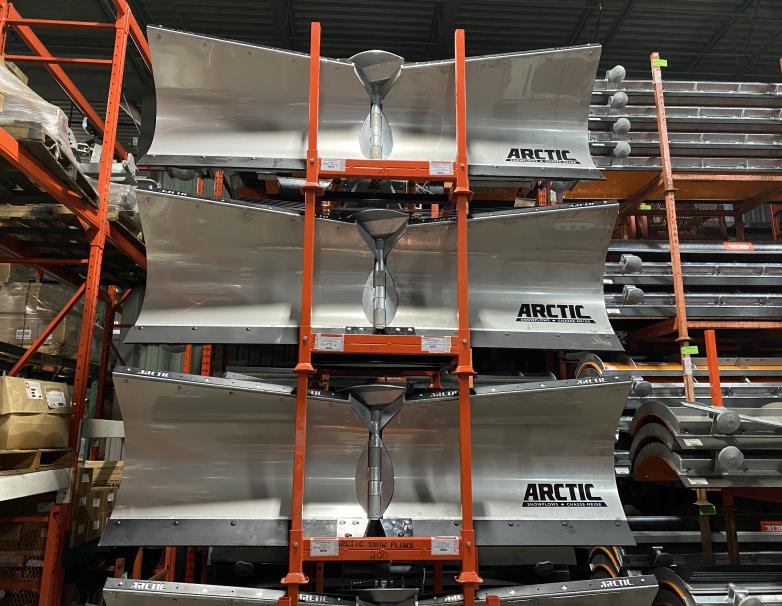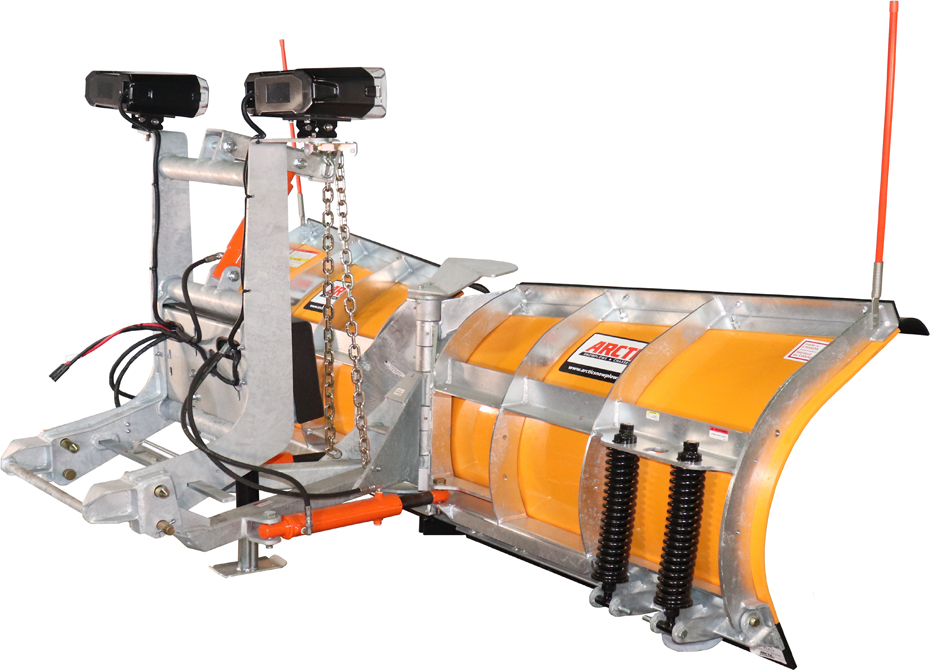 ×