SD-S

STANDARD DUTY STEEL BLADE
STANDARD DUTY STEEL BLADE
Built for medium to full-size lighter trucks, the Arctic SD-S fits on all QUIK*LINK® mounts, and offers all the robust, dependable features Arctic is known for. Whether you are dusting off the street for a game of road hockey, or are liberating your neighbors after a storm, the Arctic SD-S lets you get down to business. Winter doesn't wait for anyone - why should you? QUIK*LINK® is a registered trade-mark of Arctic Equipment Manufacturing Corporation.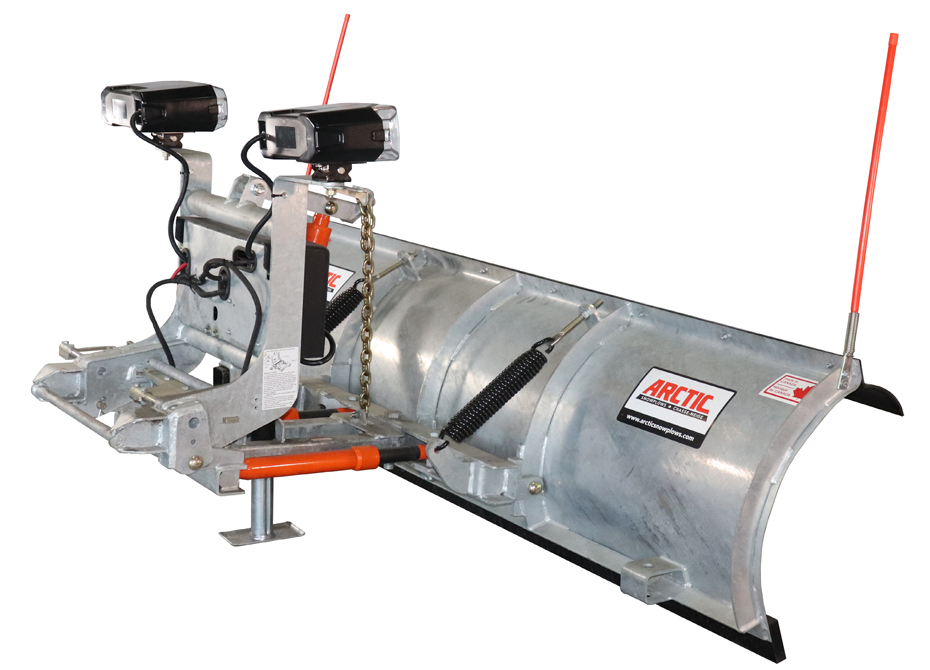 Contact a Hitch City near you to find out how to outfit your Arctic Standard Duty Steel Blade Snowplow

5 Laser Cut Steel Reinforcing Ribs



6" Curved Deflector



Dish-Shaped Skid Shoes



Hot-Dipped Galvanized Steel Frame


For enhanced structural strength
Rolls the snow nicely, keeps it down on the blade and away from the vehicle's windshield.
Improve surface clearance while plowing forward.
Provides added resistance to abrasion, water and rust, making our plows virtually maintenance free.


Quik*Link® IV Attachment



Tension Springs



Three 3/4" Pins


Easily locks the blade, power angling and lift frame assembly to mounting kit assembly on vehicle using spring loaded handle.
Keep the blade upright and offer ample room for addition of a shock absorber kit, if desired
Secure the blade to the quadrant and A-frame assembly, eliminating pin seizure, and easing pin replacement.
PRODUCT SPECIFICATIONS
---
If you have questions about which Arctic Standard Duty Steel Blade Snowplow is best for you, please call or contact us and we will be happy to assist you.
---
ARCTIC STANDARD DUTY STEEL BLADE SNOWPLOW
Plow Model
SD90-S
Blade Length
90"
Blade Height
25 3/4"
Blade Skin
14 Ga Steel
Trip Springs
2
Reinforced Ribs
5
Lift Cylinder
1 1/2" x 6"
Angling Cylinder
1 1/2" x 10"
Plowing width at full blade angle
78"
Approximate weight*
465 lbs
Cutting Edge
3/8" x 4" Steel
Mounting type
Quik Link IV - Detachable
*Approximate weight does not include vehicle mounting kit. Please contact a Hitch City associate for specific vehicle application details.
ARCTIC STANDARD DUTY STEEL BLADE SNOWPLOW GALLERY
---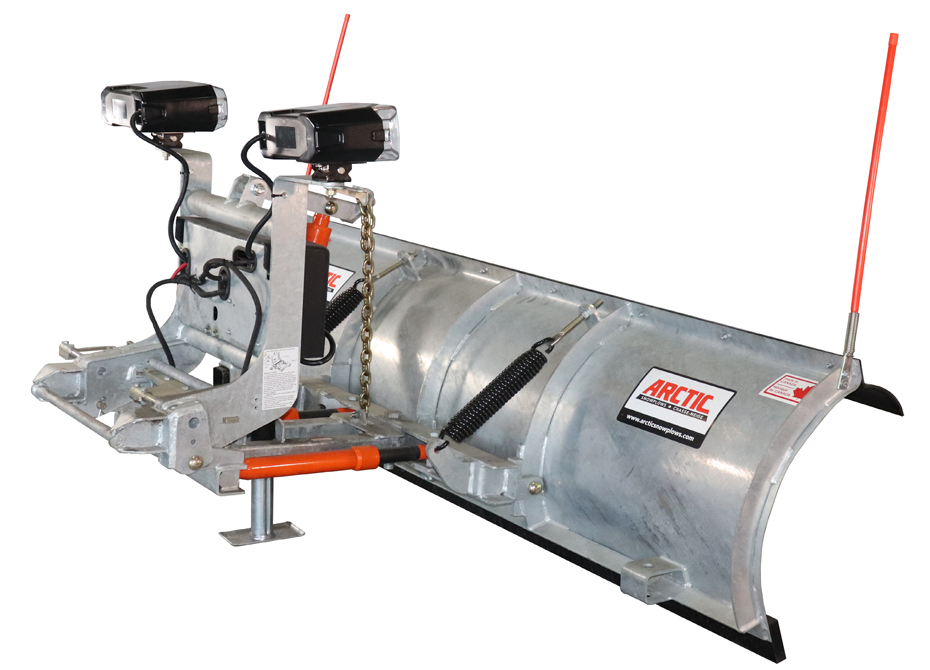 ×