HS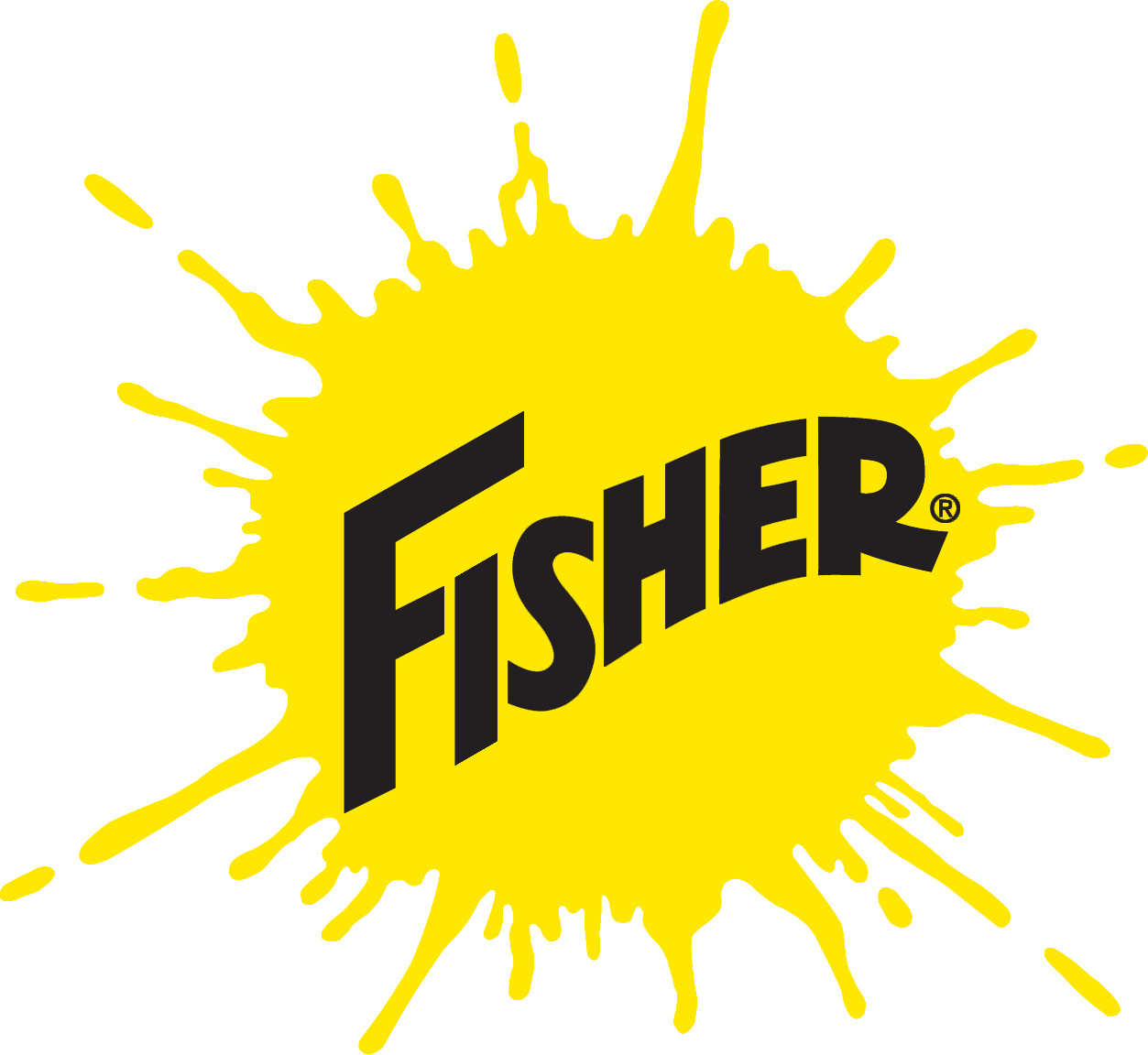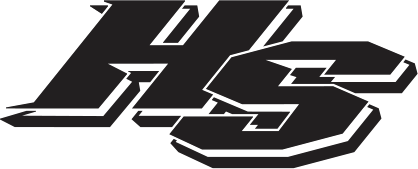 Choose the One That's Trusted by the Pros
When doing it right means doing it yourself, choose the brand that's trusted by the pros. The FISHER® HS compact snowplow is a full-featured snowplow that's easy to attach and easy to operate, so you can clear your property how you want and when you want from the comfort of your own vehicle. Designed specifically for mid-size pickup trucks and SUVs, the FISHER HS compact plow will have you rigged and ready for whatever winter throws your way.
---
TYPE OF SNOWPLOW
Straight Blade Snowplow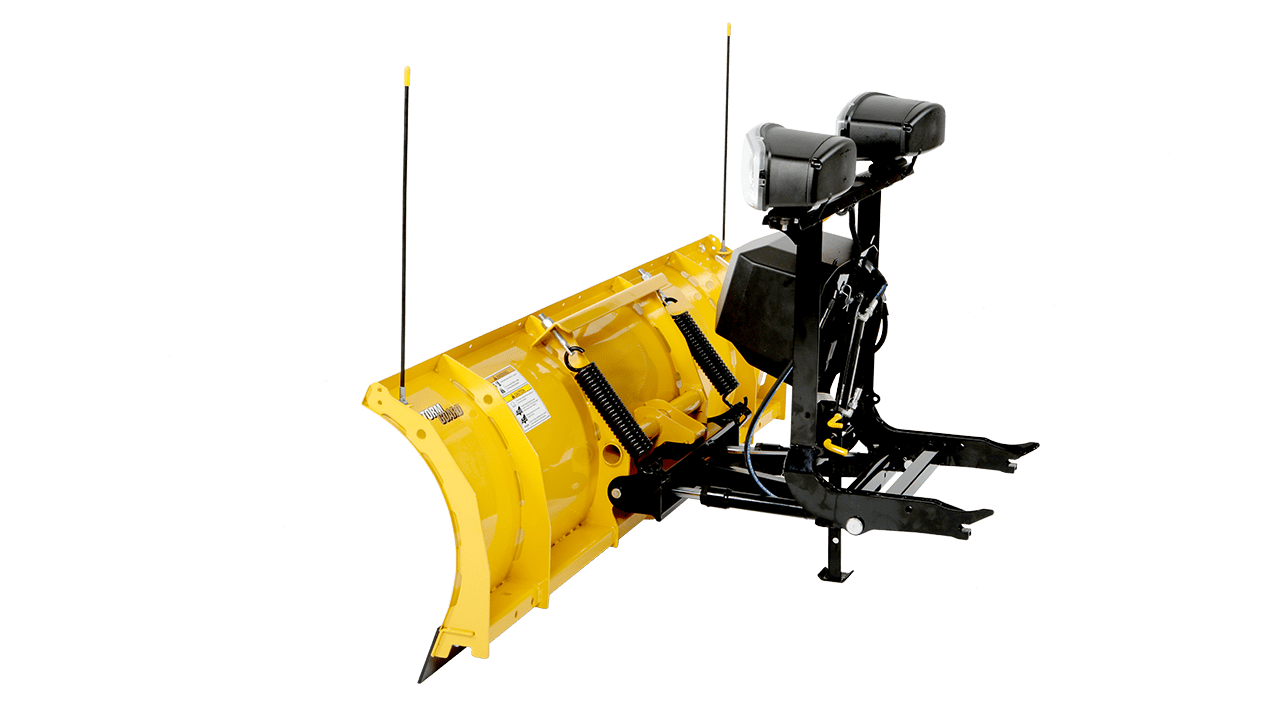 Plow Blade Construction


Structural Reinforcement

The 23½" tall, reliable, 16-gauge, powder coated steel moldboard comes in 6' 8" and 7' 2" widths for rugged snow plowing performance. In other words, you get the brawn of a big plow—and yet it's light enough for your mid-size truck or SUV.

A standard high-carbon steel cutting edge provides increased wear resistance.
Six vertical ribs deliver exceptional torsional strength to eliminate blade twisting.

A formed base channel provides extra support along the bottom of the plow blade.

The 1" diameter pivot bushing secures the plow in place, ensuring proper alignment and reducing stress on the overall plow assembly.


Reliable Hydraulics


Trip Protection

We produce our own hydraulic system to ensure the highest standards of performance, quality and reliability, giving you a plow that is fast, responsive and built to last.

All critical hydraulic components are fully enclosed for protection from the elements.
The HS compact snow plow features full blade trip. This design incorporates two trip springs, allowing the blade to trip forward when encountering hidden obstacles, protecting your snow plow and vehicle from jarring damage.


Ground Clearance


Scrap Lock

When the plow is not in use, quickly maximize vehicle ground clearance with the removable receiver brackets. No tools required.
The FISHER® Scrape Lock system locks the plow in any position you put it in to give you a cleaner scrape, especially while back dragging. With the plow locked in place, Scrape Lock gives you the performance of a larger plow without the extra weight and without the need to push any extra buttons.
Contact a Hitch City near you to find out how to outfit your Fisher® HS Compact Snowplow

INTENSIFIRE™ Headlamps


SECURITY GUARD™ Anti-Theft System

Available in both LED and Dual-Halogen models, INTENSIFIRE™ headlamps are engineered and tested for maximum light output, performance and durability to keep you ahead of the next storm.
The exclusive SECURITY GUARD™ anti-theft system is a safe and secure way to electronically lock your snow plow whenever it is detached from your truck.


STORM GUARD™ Baked-On Powder Coat


Universal Control Options

The industry's best protection against wear and rust, the STORM GUARD™ baked-on powder coat with epoxy primer is standard on all FISHER® snow plows.
Choose between the ergonomic Fish-Stik® hand-held control or the dash-mounted joystick control based on your preference. Both feature automatic shutoff, backlit buttons for night operation, and LED lights which indicate "power" and "float" mode.

Additional features include programmable "soft-stop," "one-touch" float, built-in SECURITY GUARD™ Anti-Theft System, and plug-in connector for easy removal.


Isolation Module


Pre-Punched Blades for Accessories

An underhood module transfers lights from vehicle to plow automatically and improves system reliability by using plug 'n play, sealed electrical connections that comply with OEM requirements. Isolating the plow's electrical system from the vehicle's prevents the potential of electrical system damage in the event of a shorted circuit.
The blade is pre-punched for easy installation of accessories, providing a custom fit. The pre-punched holes also prevent damage to the powder coat that can sometimes occur when installing an accessory.
PRODUCT SPECIFICATIONS
---
---
FISHER® HS

COMPACT SNOWPLOW

Models
6' 8"
7' 2"
Blade Width
6' 8"
7' 2"
Blade Height
23 ½"
23 ½"
Blade Gauge
16
16
Trip Springs
2
2
Vertical Ribs
6
6
Plowing Width (Full Angle)
5' 11"
6' 4½"
Approx. Weight*
290 lb
297 lb
Cutting Edge
¼" x 5"
¼" x 5"
*Does not include vehicle mount. Please contact a Hitch City associate for specific vehicle application details.
FISHER® HS COMPACT SNOWPLOW GALLERY
---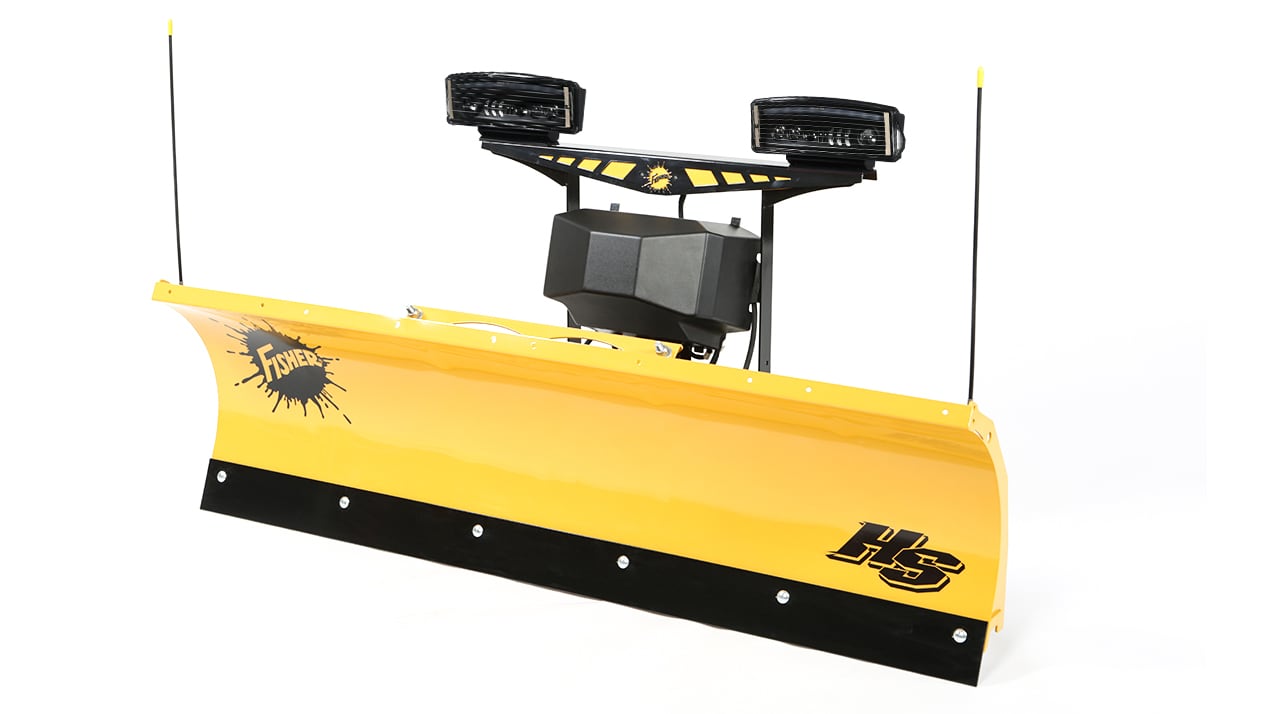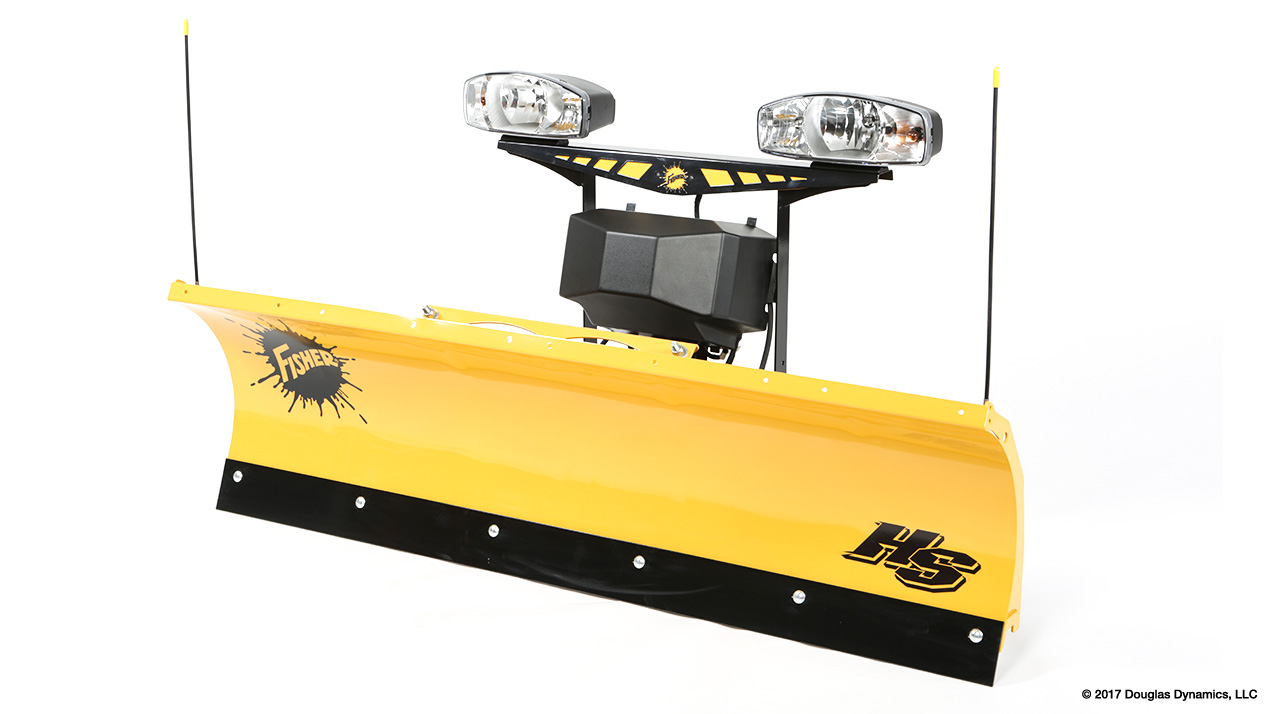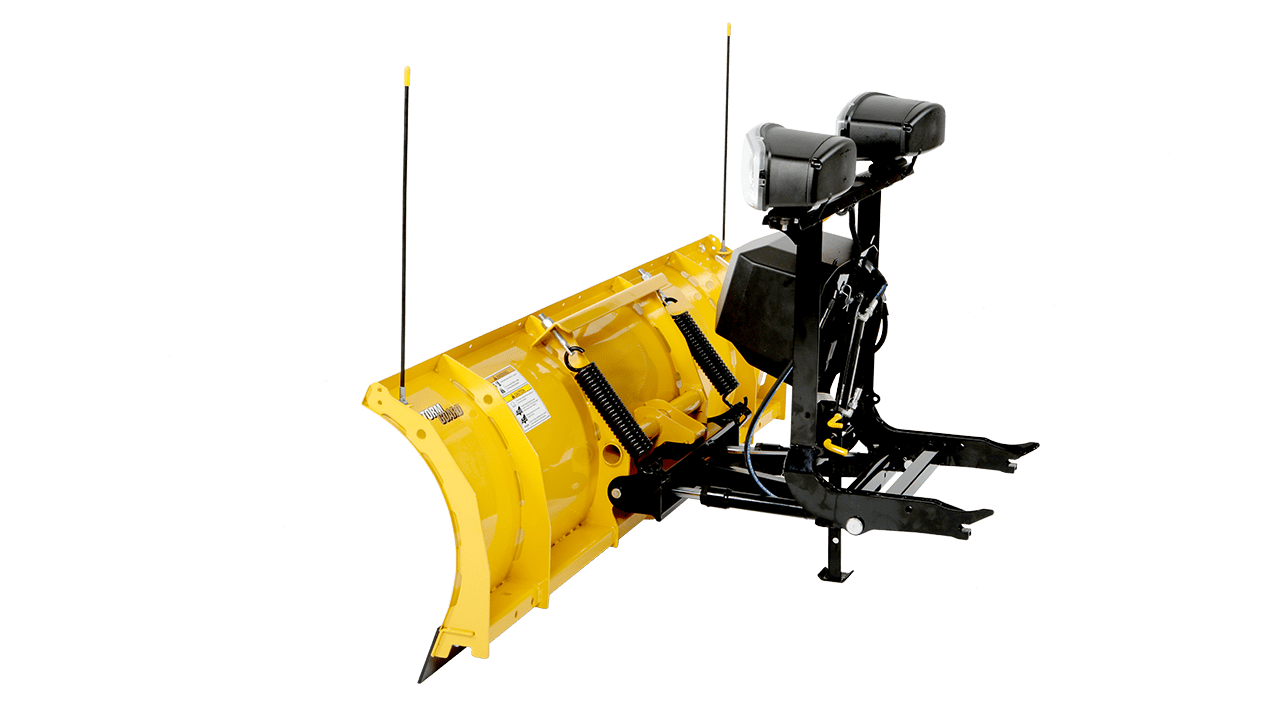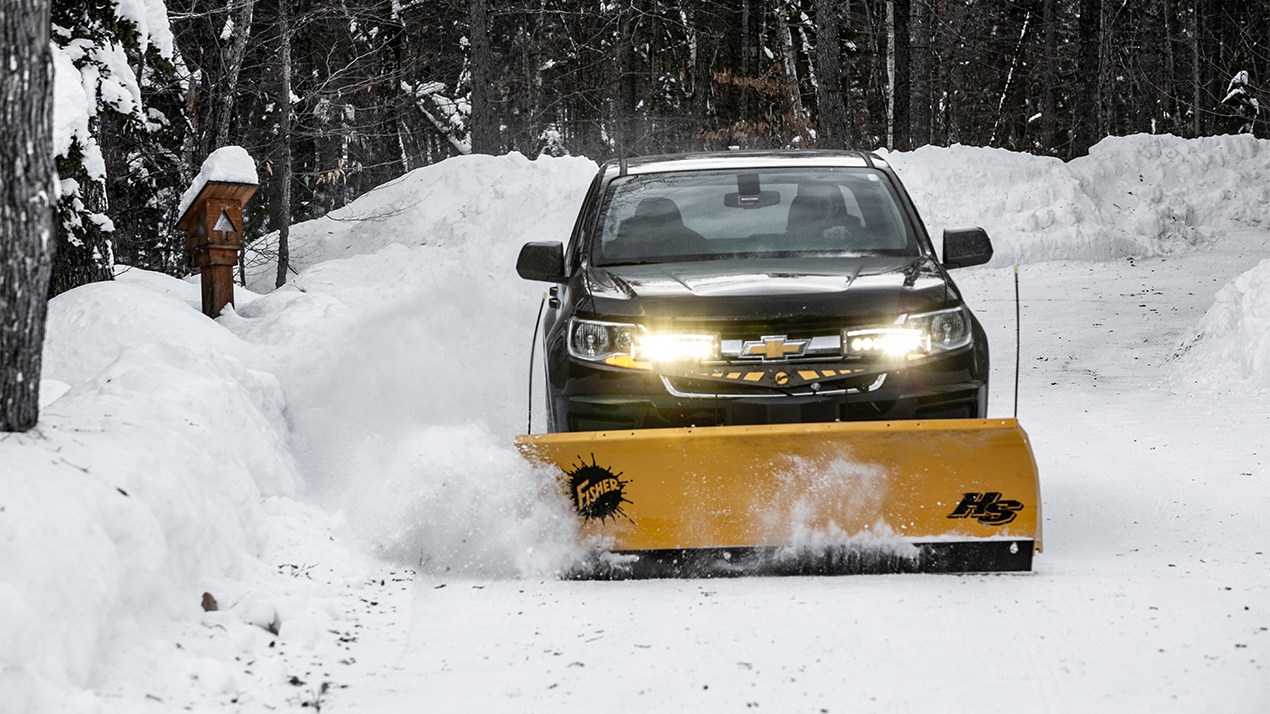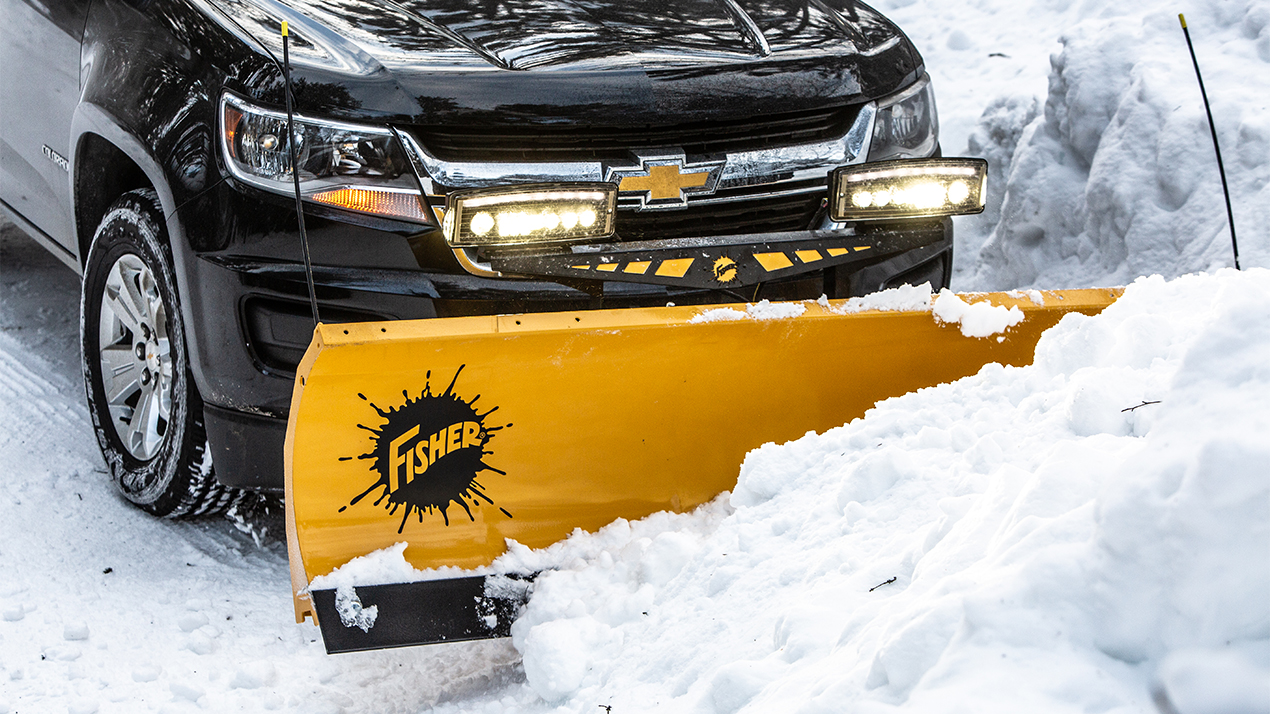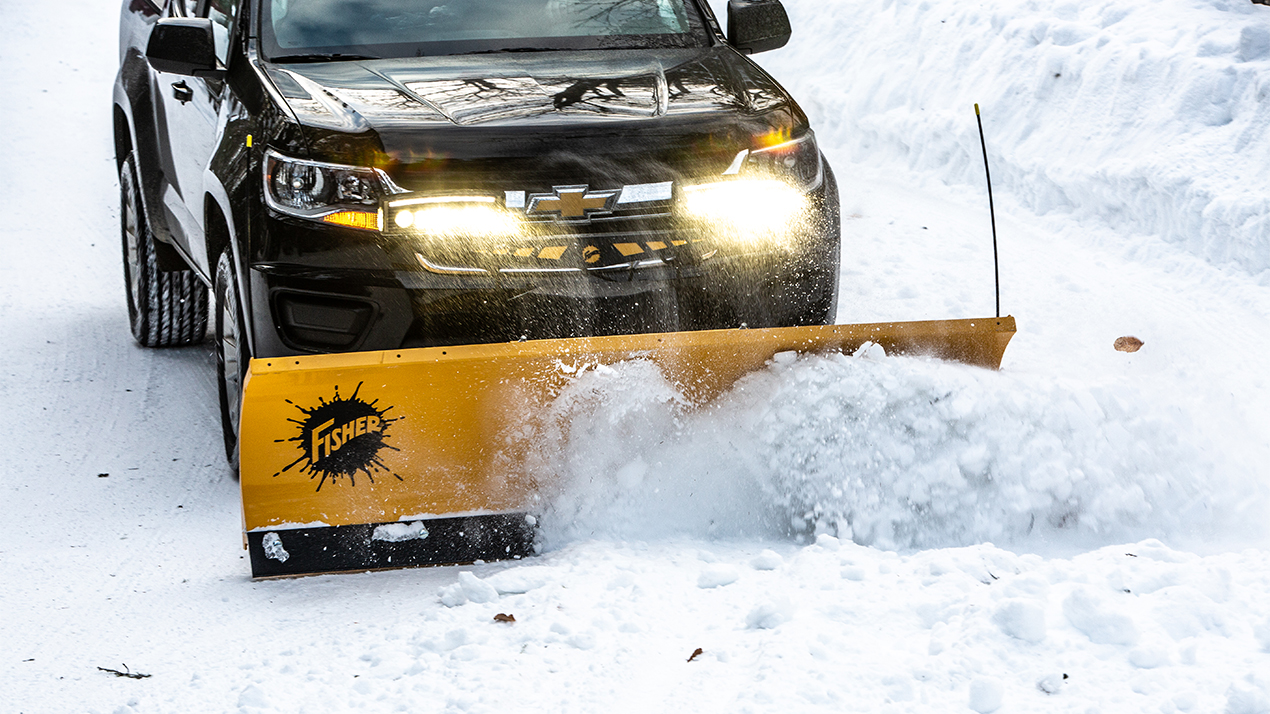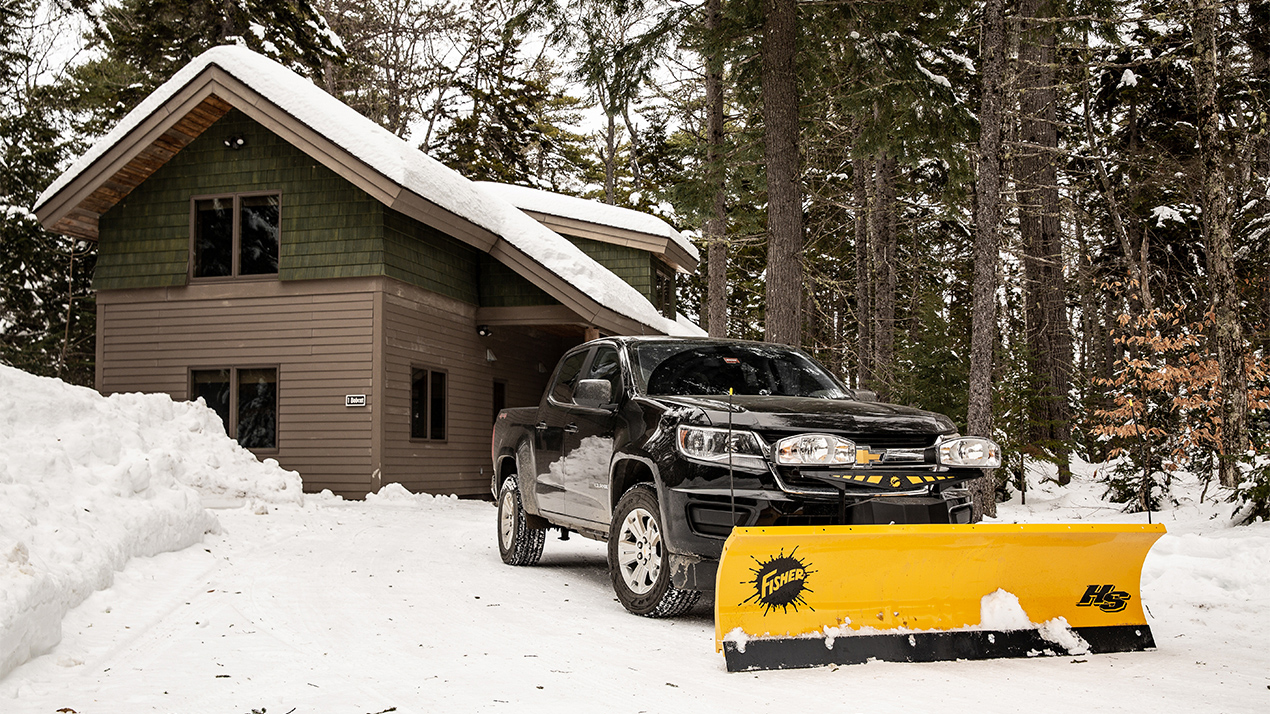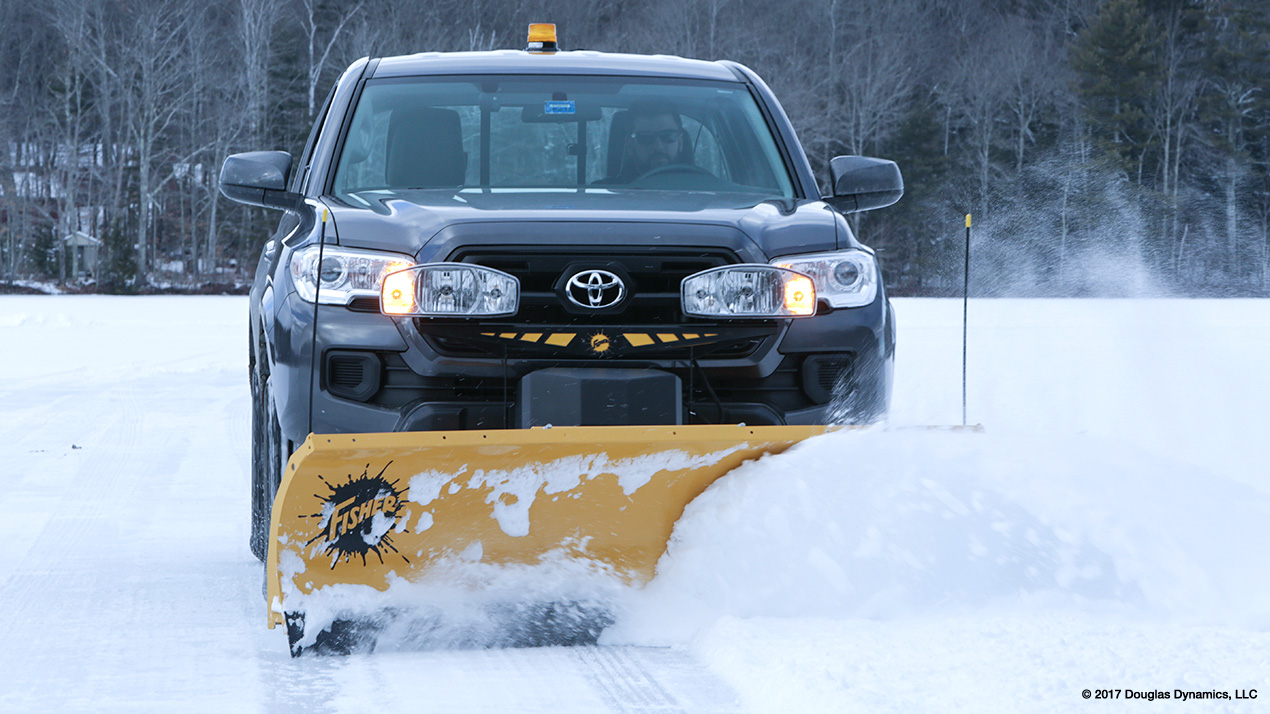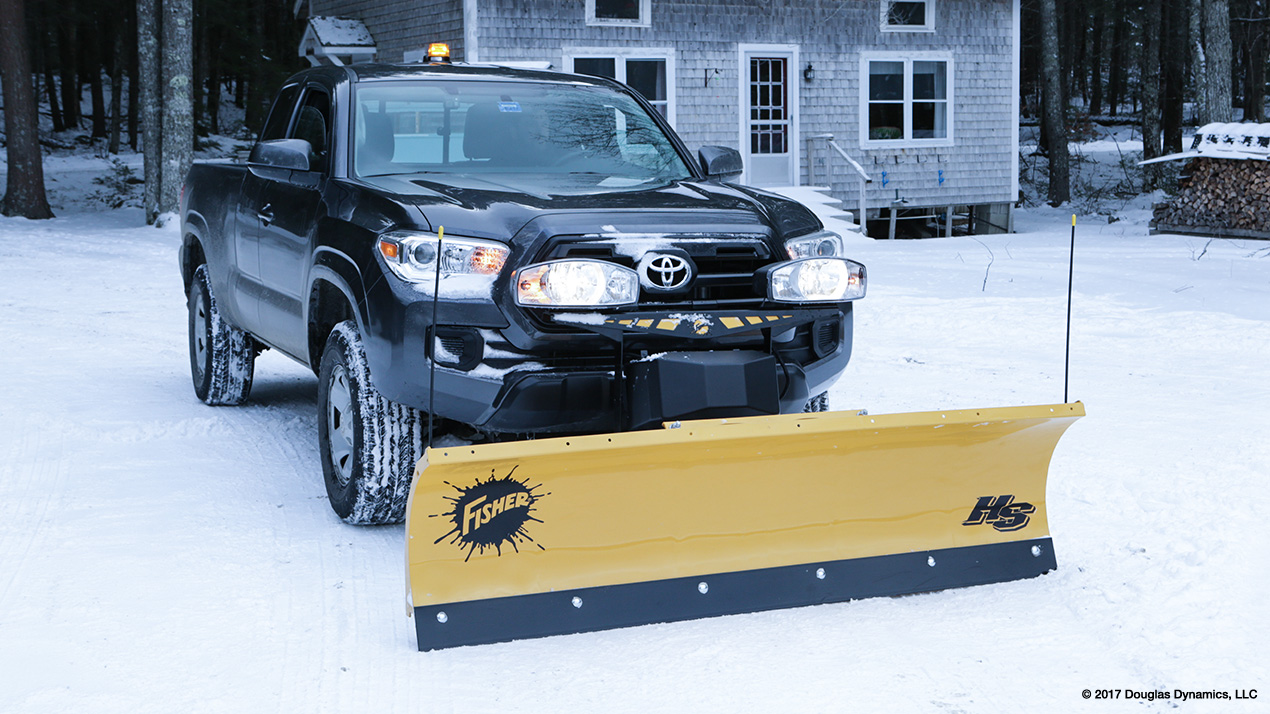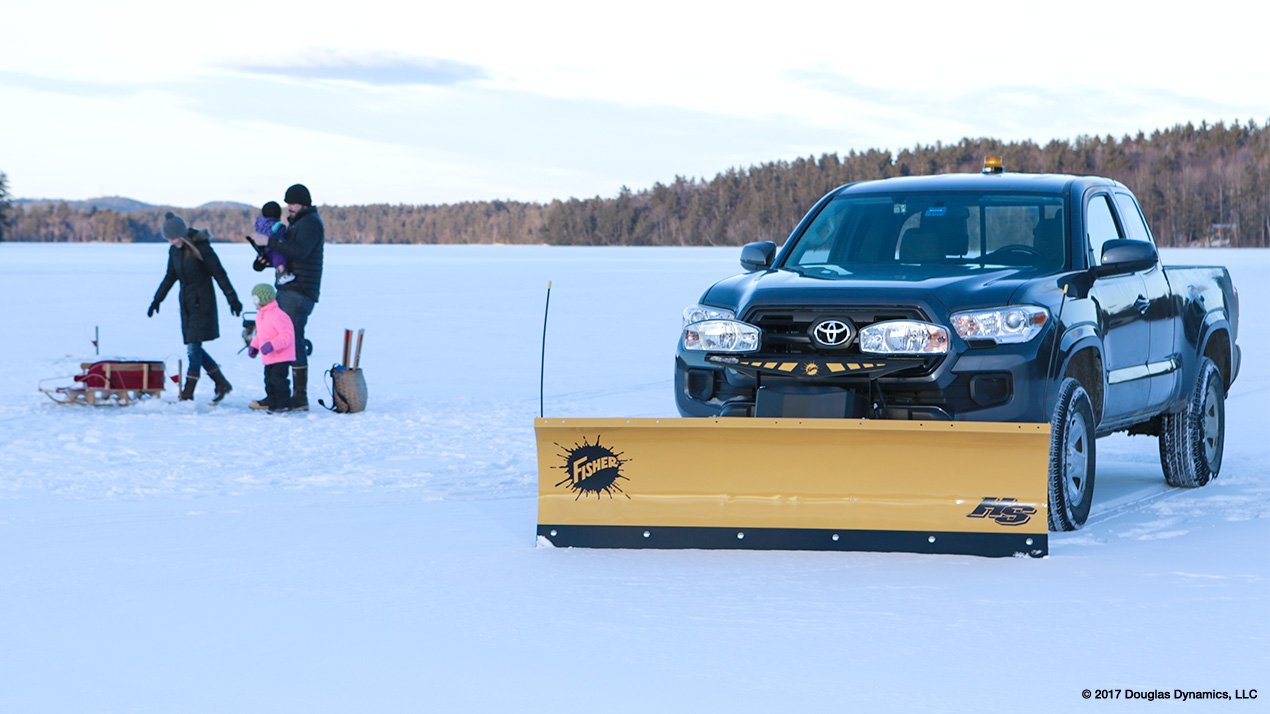 ×