HT Series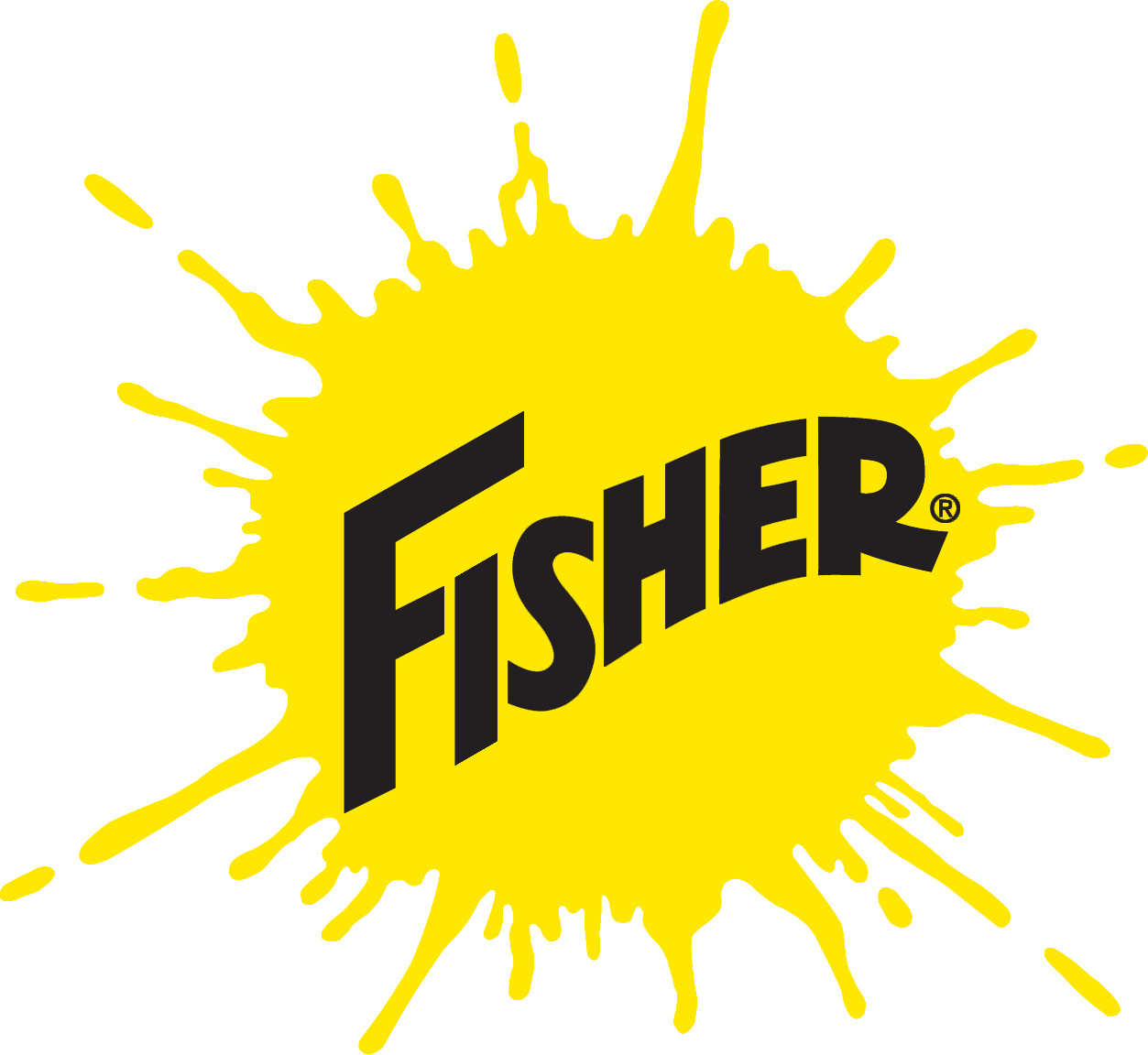 The Truck Might Be Lighter, but the Workload Isn't
Built for half-ton trucks and ready for anything, the HT Series™™ snowplow means business. Engineered with many of the features that make FISHER® snowplows the choice of the pros, you and your half-ton will be able to tackle any challenge and quickly move on to the next one.
---
TYPE OF SNOWPLOW
Straight Blade Snowplow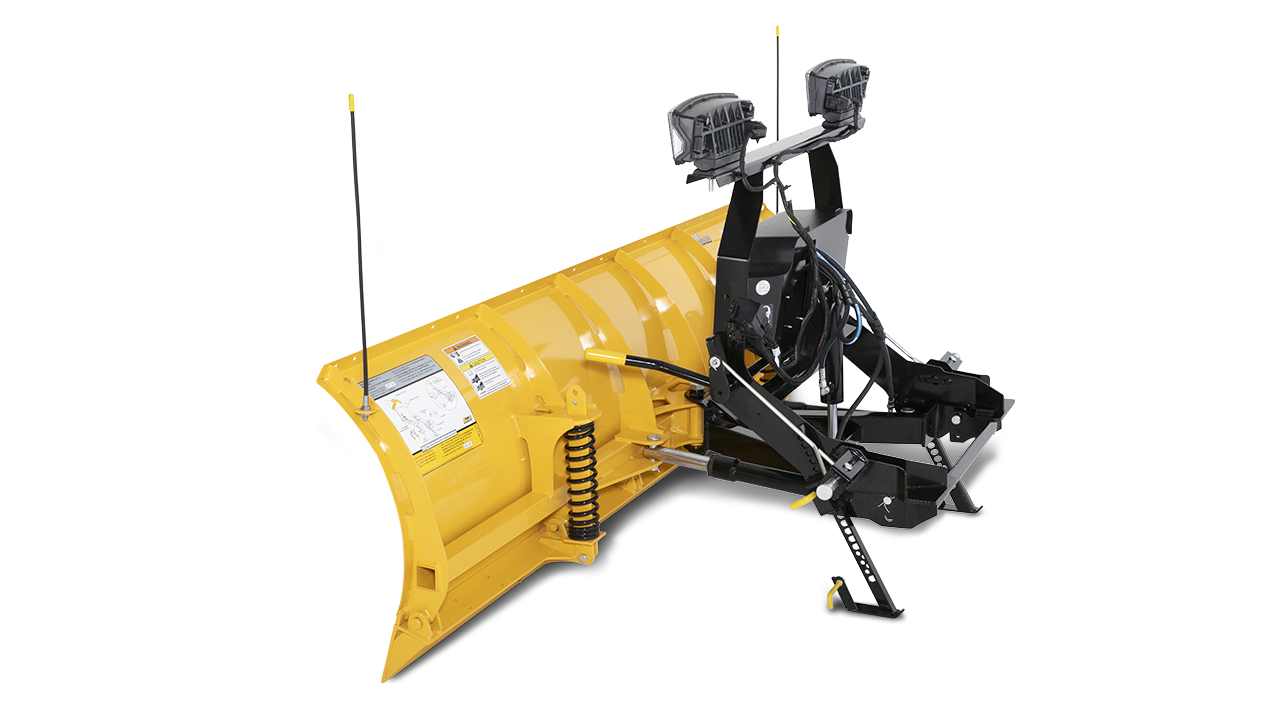 Plow Blade Construction


Structural Reinforcement

Ideally suited for half-ton vehicles, the 7' 6" powder coated, steel moldboard is 27" tall, offering you a full size plow for personal use.

The aggressive, 75-degree attack angle provides enhanced scraping and back dragging.
Six vertical ribs and a full-length horizontal tube provide extra rigidity and strength to the core of the plow blade.


Reliable Hydraulics


Trip Protection

We produce our own hydraulic system to ensure the highest standards of performance, quality and reliability, giving you a plow that is fast, responsive and built to last.

All critical hydraulic components are fully enclosed for protection from the elements.

The Scrape Lock feature hydraulically locks the blade down for cleaner scraping and back dragging performance.
Our industry-leading trip-edge design protects you and your equipment when encountering hidden obstacles. For improved efficiency and less cleanup, only the bottom edge trips, keeping the blade upright and plowed snow in front of the blade.

The FISHER® trip edge uses compression-type springs that never require adjustment and will not wear out like extension springs.


Scrap Lock

The FISHER® Scrape Lock system locks the plow in any position you put it in to give you a cleaner scrape, especially while back dragging. With the plow locked in place, Scrape Lock gives you the performance of a larger plow without the extra weight and without the need to push any extra buttons.
Contact a Hitch City near you to find out how to outfit your Fisher® HT Series™ Half-Ton Snowplow

INTENSIFIRE™ Headlamps


Minute Mount® 2 Snowplow Mounting System

Available in both LED and Dual-Halogen models, INTENSIFIRE™ headlamps are engineered and tested for maximum light output, performance and durability to keep you ahead of the next storm.
The reliable, mechanical attachment design of the Minute Mount® 2 snowplow mounting system allows for easy hook-up with no tools required and no electrical switches to fail and leave you struggling out in the cold.


FLEET FLEX Electrical System


SECURITY GUARD™ Anti-Theft System

With the FISHER® FLEET FLEX Electrical System, you have true fleet interchangeability. Unlike other manufacturers who require a different control system for different plows, the FISHER FLEET FLEX system lets you operate any FISHER Minute Mount® 2 plow on any truck with the same Fish-Stik® hand-held or joystick control.
The exclusive SECURITY GUARD™ anti-theft system is a safe and secure way to electronically lock your snow plow whenever it is detached from your truck.


Universal Control Options


STORM GUARD™ Baked-On Powder Coat

Choose between the ergonomic Fish-Stik® hand-held control or the dash-mounted joystick control based on your preference. Both feature automatic shutoff, backlit buttons for night operation, and LED lights which indicate "power" and "float" mode.

Additional features include programmable "soft-stop," "one-touch" float, built-in SECURITY GUARD™ Anti-Theft System, and plug-in connector for easy removal.
The industry's best protection against wear and rust, the STORM GUARD™ baked-on powder coat with epoxy primer is standard on all FISHER® snow plows.


Isolation Module


Pre-Punched Blades for Accessories

An underhood module transfers lights from vehicle to plow automatically and improves system reliability by using plug 'n play, sealed electrical connections that comply with OEM requirements. Isolating the plow's electrical system from the vehicle's prevents the potential of electrical system damage in the event of a shorted circuit.
The blade is pre-punched for easy installation of accessories, providing a custom fit. The pre-punched holes also prevent damage to the powder coat that can sometimes occur when installing an accessory.
PRODUCT SPECIFICATIONS
---
---
FISHER® HT SERIES™

HALF-TON SNOWPLOW

Models
7' 6"
Blade Width
7' 6"
Blade Height
27"
Blade Gauge
14
Trip Springs
2
Vertical Ribs
6 + Tube
Lift Cylinder
2" x 6 ¾"
Angling Rams
1½" x 8"
Plowing Width (Full Angle)
6' 7"
Aprox Weight*
414 lbs
Cutting Edge
⅜" x 6" Steel**
½" x 6" Steel**
1" x 6" Poly**
Mount Type
Minute Mount® 2
*Does not include vehicle mount. Please contact a Hitch City associate for specific vehicle application details.
** Optional accessory
FISHER® HT SERIES™ HALF-TON GALLERY
---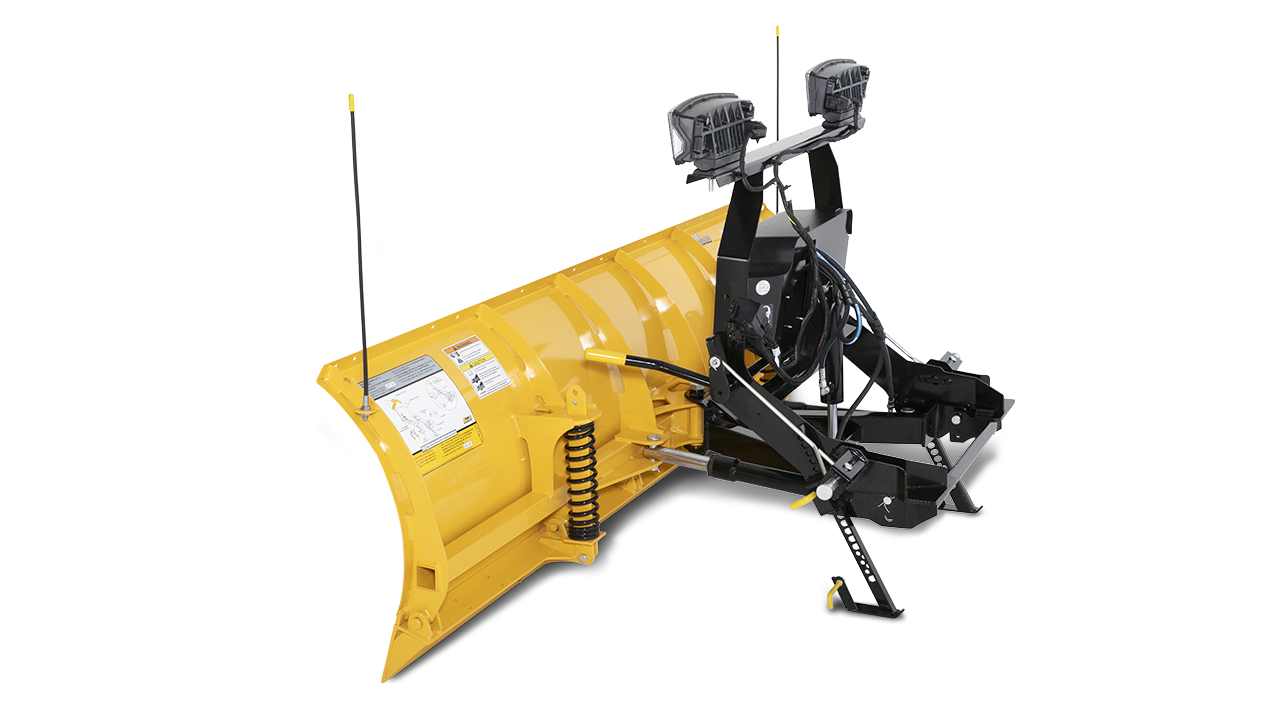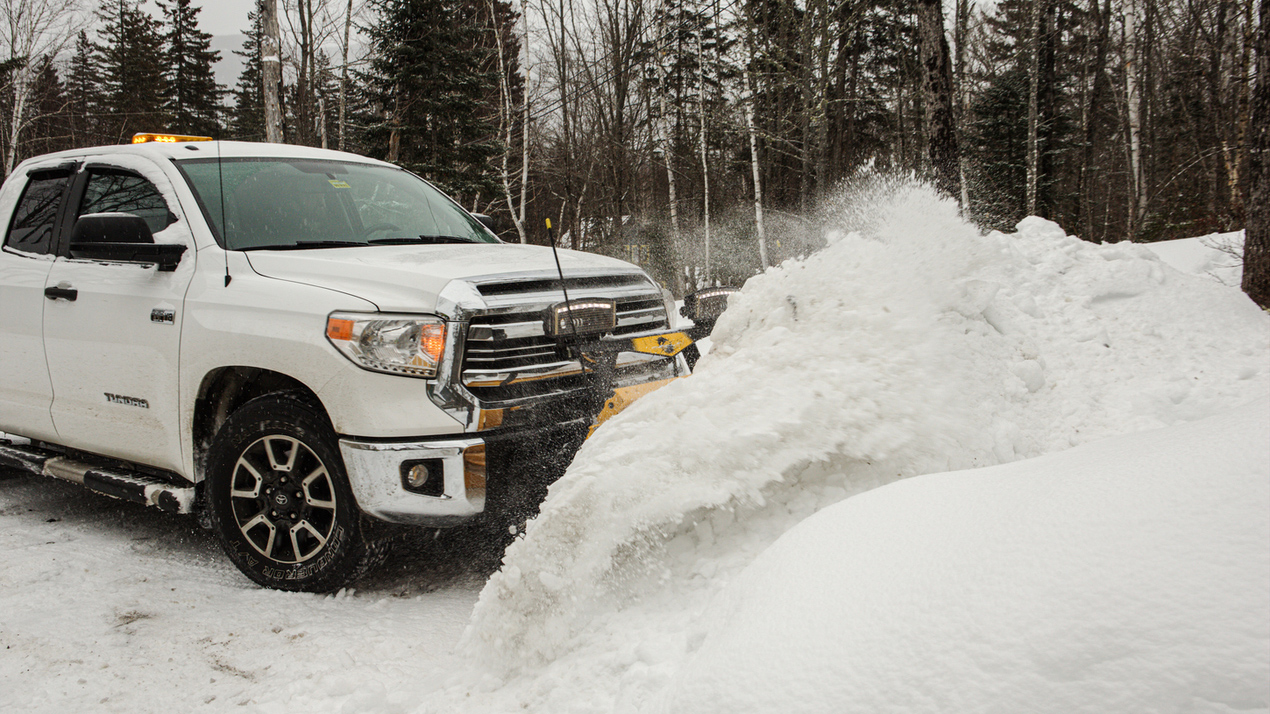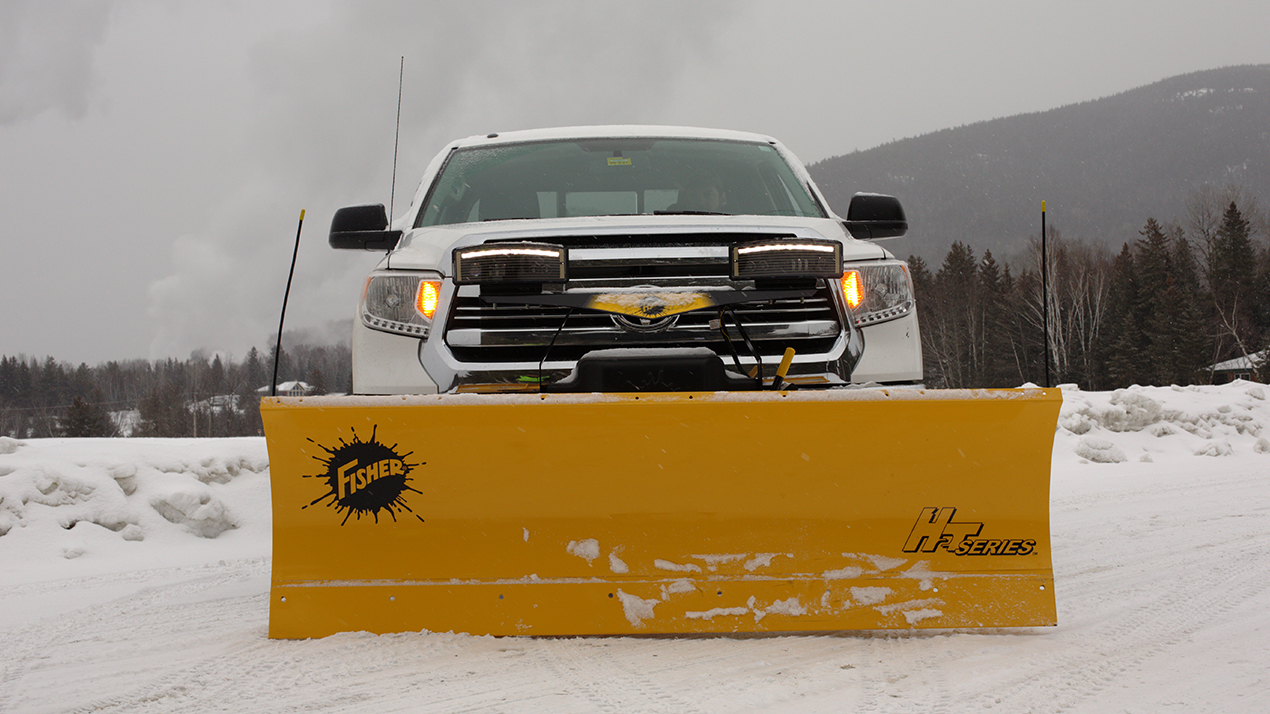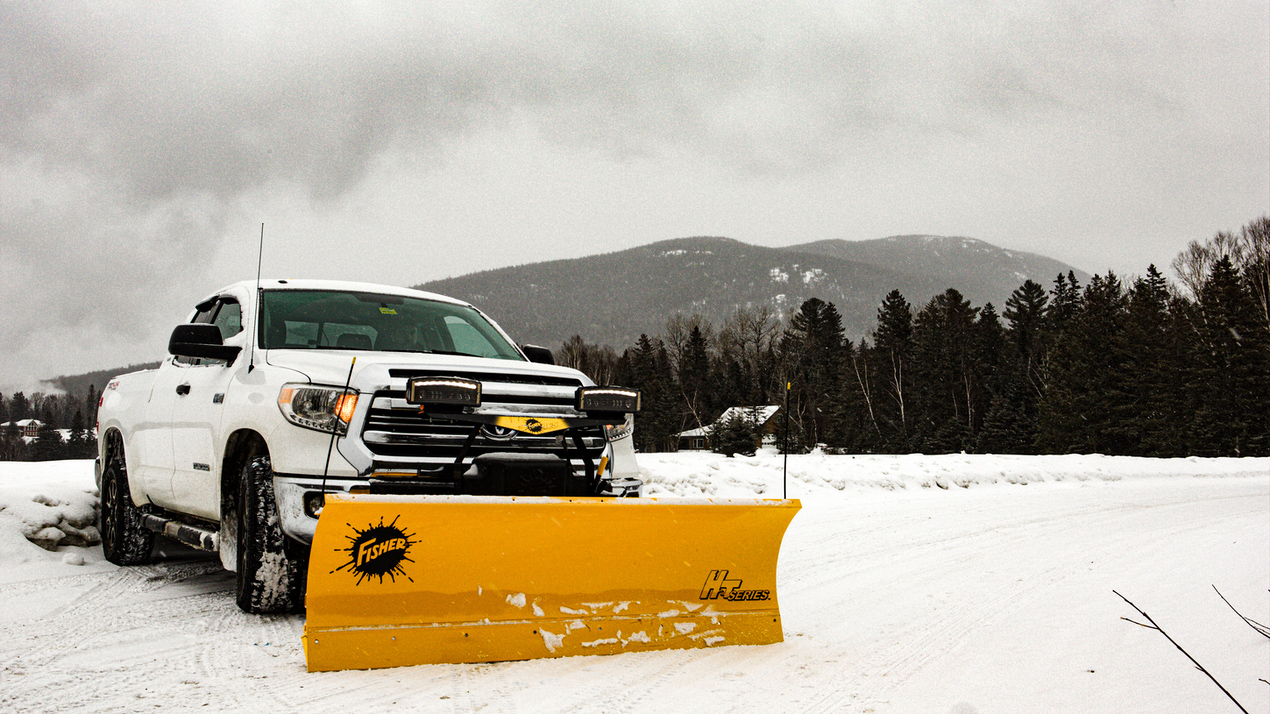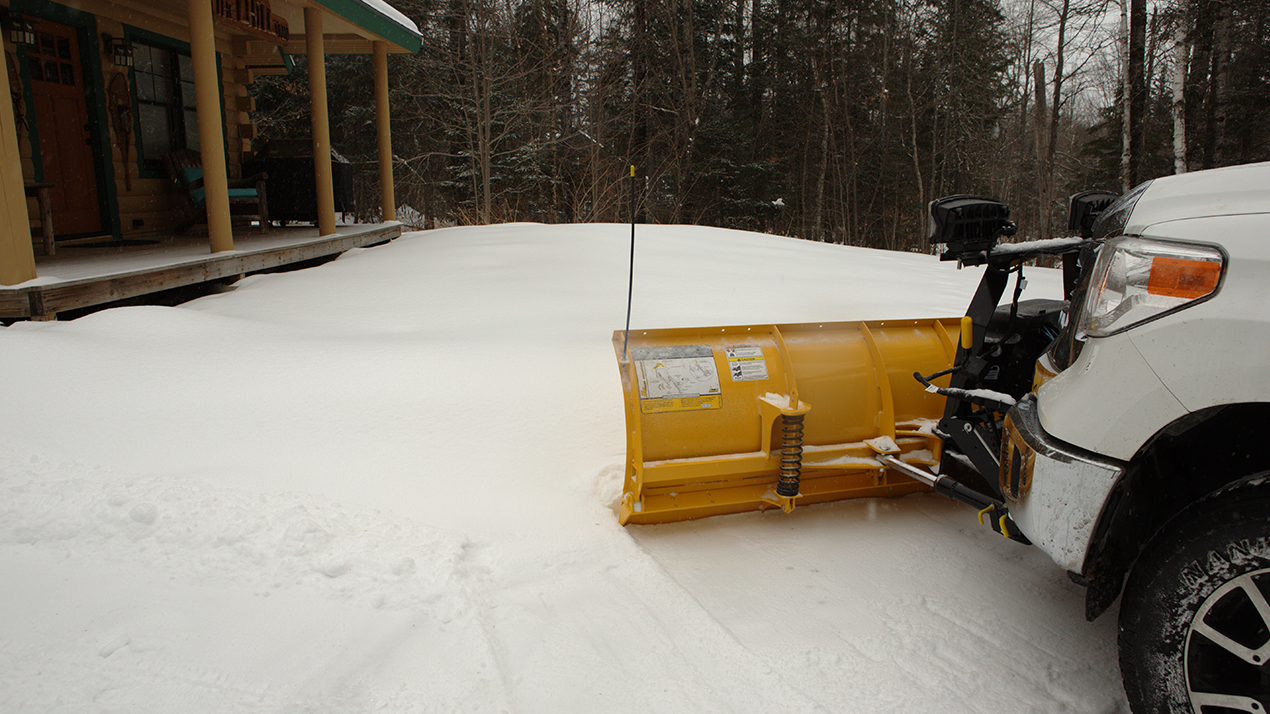 ×