Steel-Caster Compact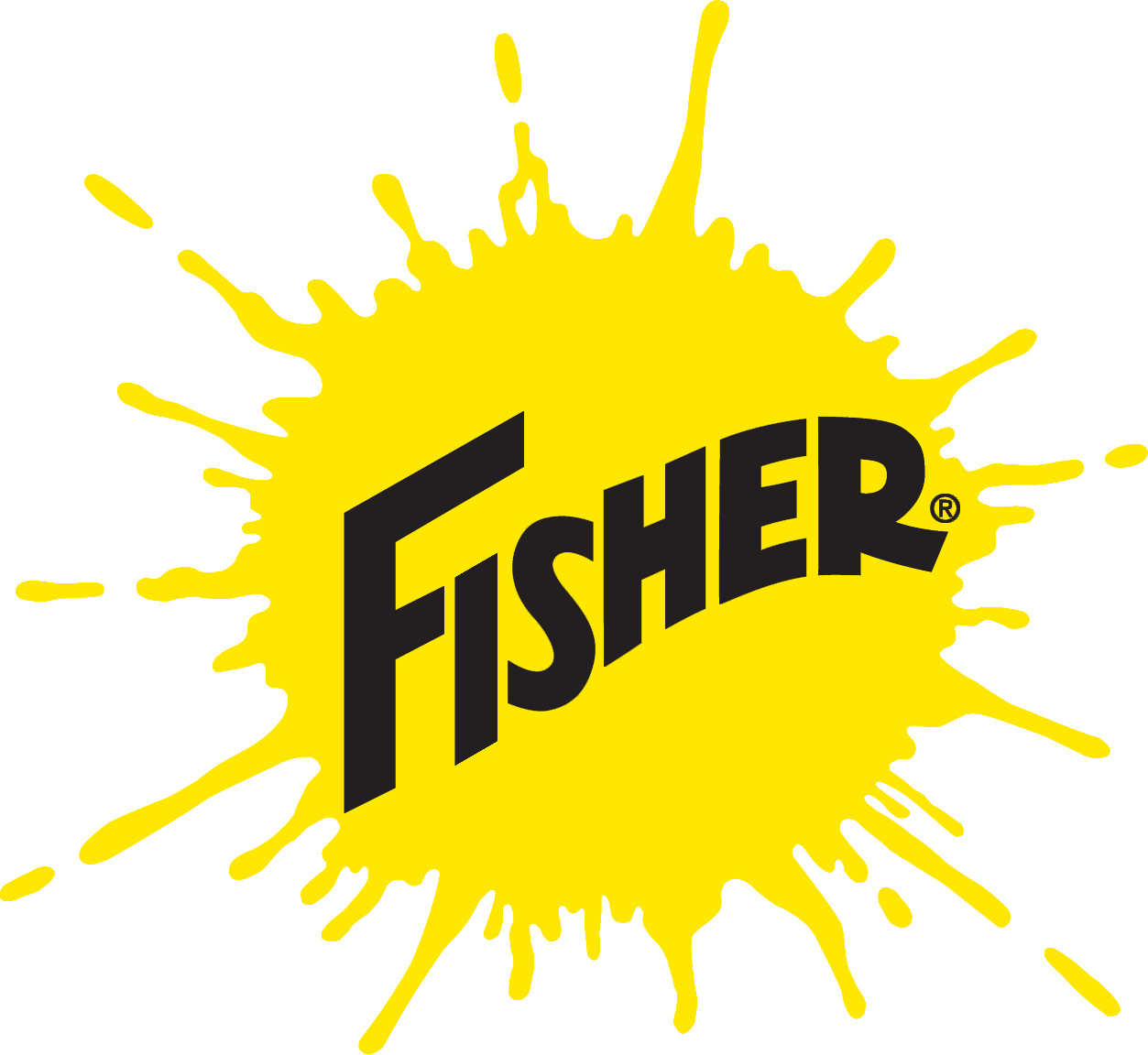 The Perfect Fit For Smaller Spaces & Jobs
Make easy work of snow and ice with a hopper spreader that's purpose-built for half-ton and light-duty trucks. Designed in both 0.7 and 0.35 cu yd capacities, the all-new STEEL-CASTER™ stainless steel hopper spreaders have all the power and performance of larger FISHER® STEEL-CASTER hopper spreaders, but in a more compact size to better accommodate your smaller spaces and jobs.

*Truck upfit accessory required to use 0.35 cu yd hopper in a truck bed
---
TYPE OF SPREADERS
Truck Bed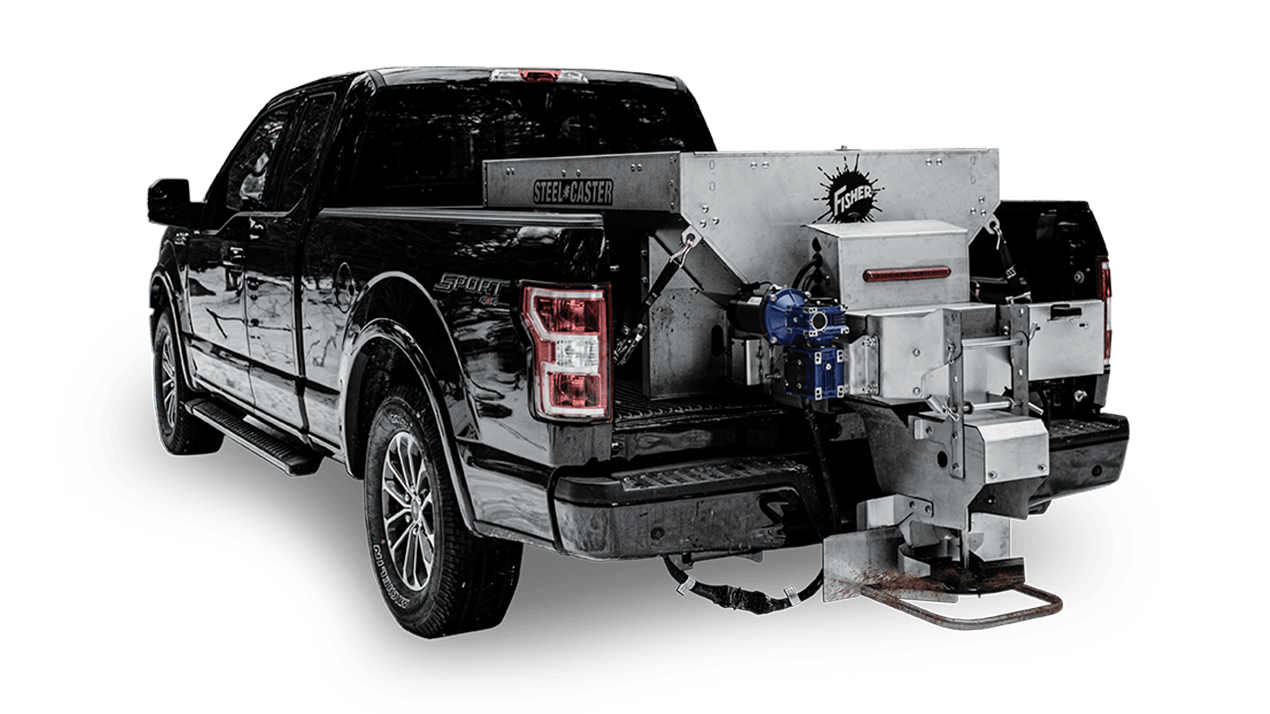 Contact a Hitch City near you to find out how to outfit your FISHER® Steel-Caster™ Compact Spreader

Dual Electric Motors



Dual Variable-Speed Control


A fully enclosed 12-volt electric, ⅓ HP motor is mounted inside a sealed housing, protecting it from corrosion.
Enhanced dual variable-speed control allows you to precisely match material delivery and spread patterns to conditions. Four standard accessory buttons and a dedicated blast button provide optimum in-cab efficiency.

Easy-to-understand, digital self-diagnostics alert the operator when the hopper is empty or when adjustments are needed, and LEDs make the controls easy to read. Its compact size compared to traditional controls fits easily into today's modern vehicle cab designs.


Innovative Chute Design



Corrosion-Resistant Hopper


Baffles within the chute deliver a consistent spread pattern that reduces material waste. By directing material to precise points on the spinner, it helps to cast it away from the truck rather than onto the back of your bumper.
The low-maintenance, stainless steel, riveted construction provides longevity and protection against stress.


Shutter Deflector



Material Delivery


The easy-to-adjust circular shutter deflector allows directional spreading, providing optimal material control, while maintaining even coverage.
The 0.35 cu yd features a 11 ½"-wide pintle chain conveyor system while the 0.7 cu yd features a 15 ½"-wide pintle chain. This moves material consistently and smoothly to prevent bridging.


Spinner



Accessory Integration


An extra large 12" polyurethane spinner delivers a spread pattern of up to 30' and provides long-lasting, corrosion-free performance.

*0.7 cu yd hopper shown
Conveniently connect accessories directly into the fully enclosed accessory hub mounted in the back of the hopper. Accessories automatically integrate with the hopper control without having to run additional wires from the front of the vehicle.


Dump & Work Light Switches



Flip-Up Chute


Operators can safely offload material by using the rear mounted conveyor dump switches. A third switch is also provided so that an accessory work light my be conveniently controlled from not only the cab but also the rear of the hopper.
Provides convenient access to the hitch, better ground clearance and easy clean-out.


Accessory Knock-Outs



Top Screen


Hoppers feature knock-out holes for plug and play integration of certain accessories.
A steel top screen comes standard, which helps break up large chunks of de-icing material during the loading process to prevent clogging and bridging during spreader operation.


FLEET FLEX


The STEEL-CASTER™ hopper spreader is designed with FLEET FLEX technology for easy interchangeability between electric hopper spreaders without having to change the wiring or the controls.

It provides easy operation, increased reliability, simple wiring and easy installation. Additionally, accessories automatically integrate into the control for easy plug 'n play.
PRODUCT SPECIFICATIONS
---
---
FISHER® STEEL-CASTER™

(0.35 & 0.7 cu yd) Stainless Steel Hopper Spreader

Models
0.7 cu yd
0.35 cu yd
Body Side Length
54"
30"
Capacity
0.7 cu yd
0.35 cu yd
Hopper Construction
16 ga SS
16 ga SS
Hopper Dimensions (LxWxH)
54" x 43" x 28"
30" x 38" x 26"
Overall Dimensions (LxWxH)
81" x 43" x 46"
57" x 38" x 46"
Min. Bed Length Required
44"
30"
Approx. Weight (Empty)
Dual 12V DC Sealed Motors
420 lb
235 lb
Conveyor Width
15 ½"
11 ½"
Spinner Size
12"
12"
Spreading Width
Up to 30 ft
Up to 30 ft
Material
Salt, Sand, Salt/Sand Mix
Salt, Sand, Salt/Sand Mix
Vehicle Application
1/2-Ton & Light Duty Pickup Trucks
UTVs & Compact Trucks
FISHER® STEEL-CASTER™ (0.35 & 0.7 cu yd) GALLERY
---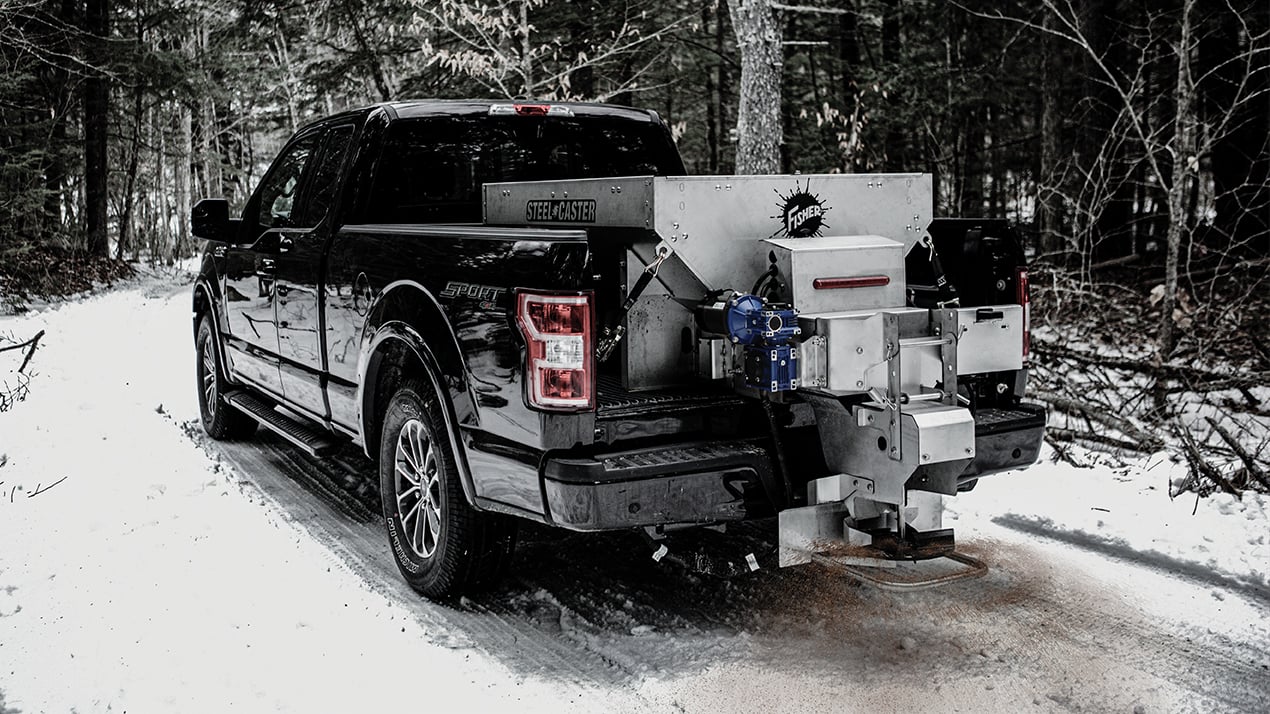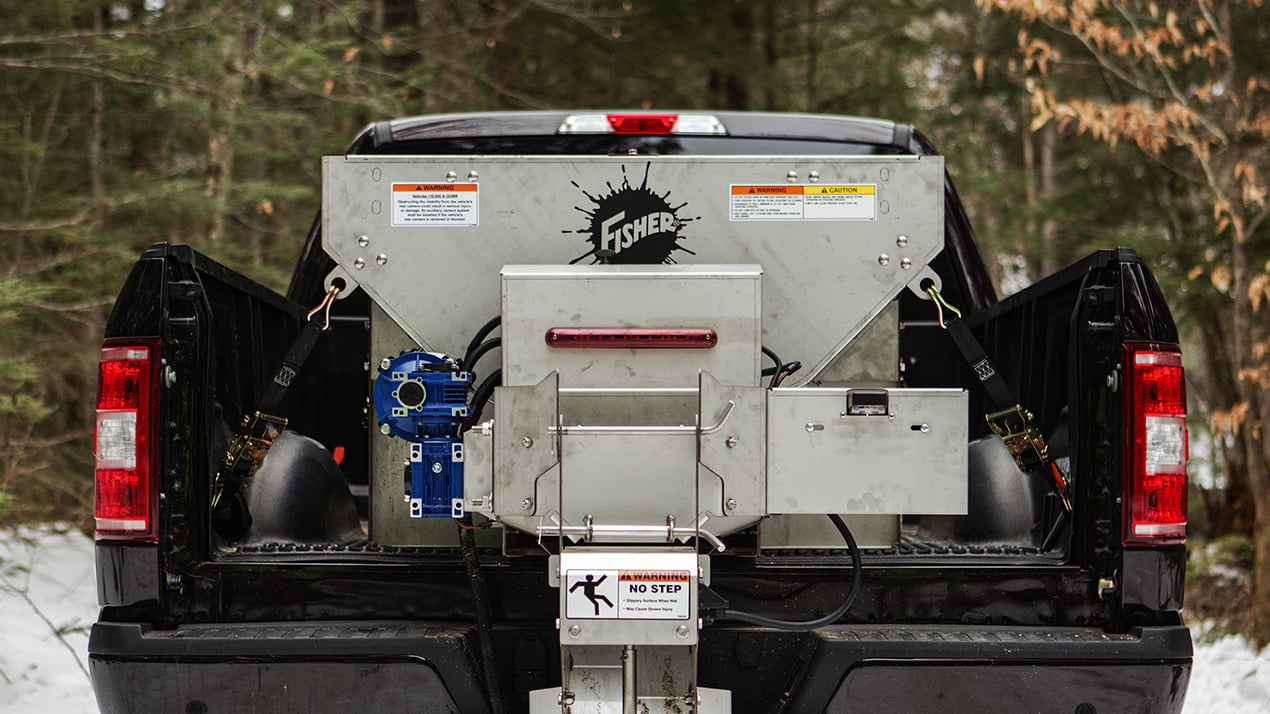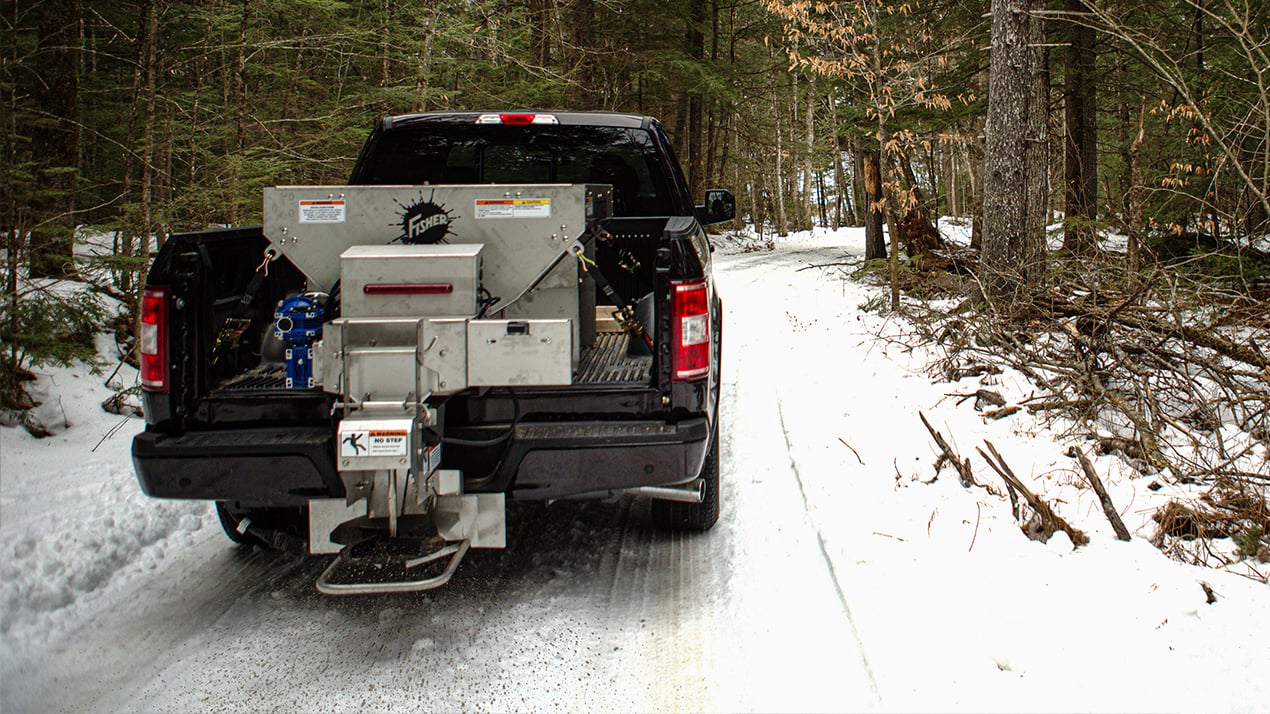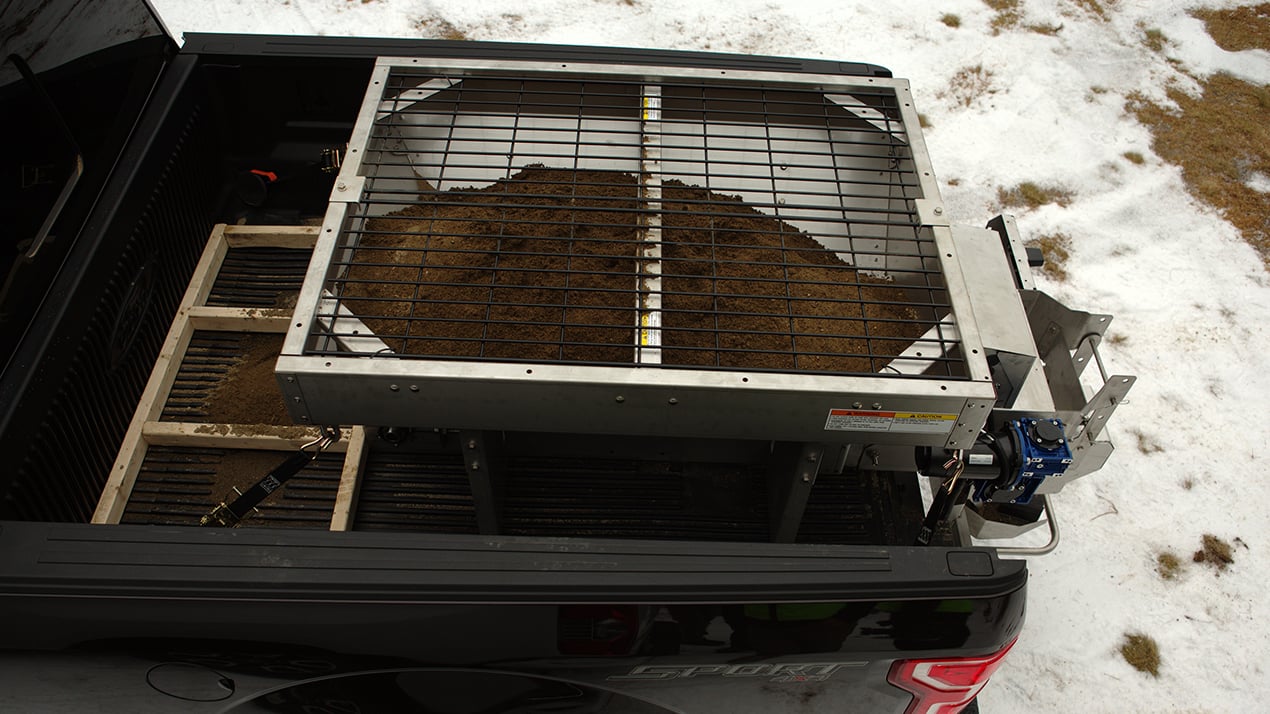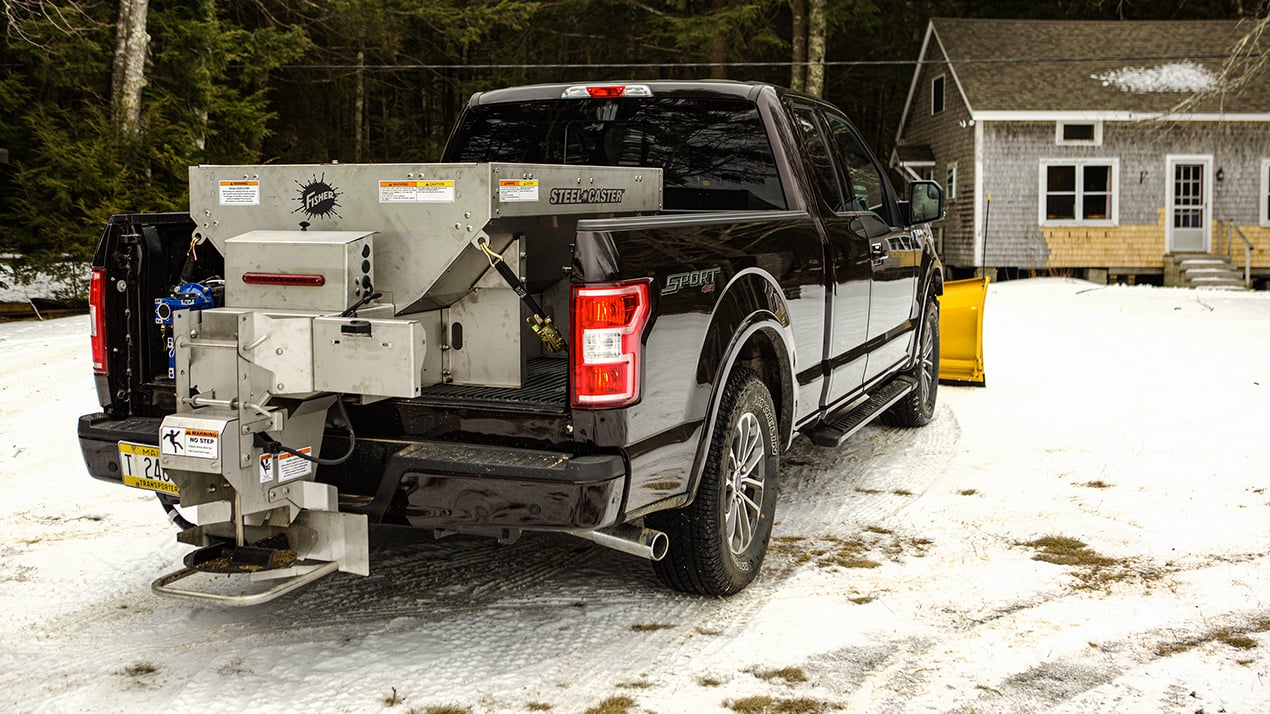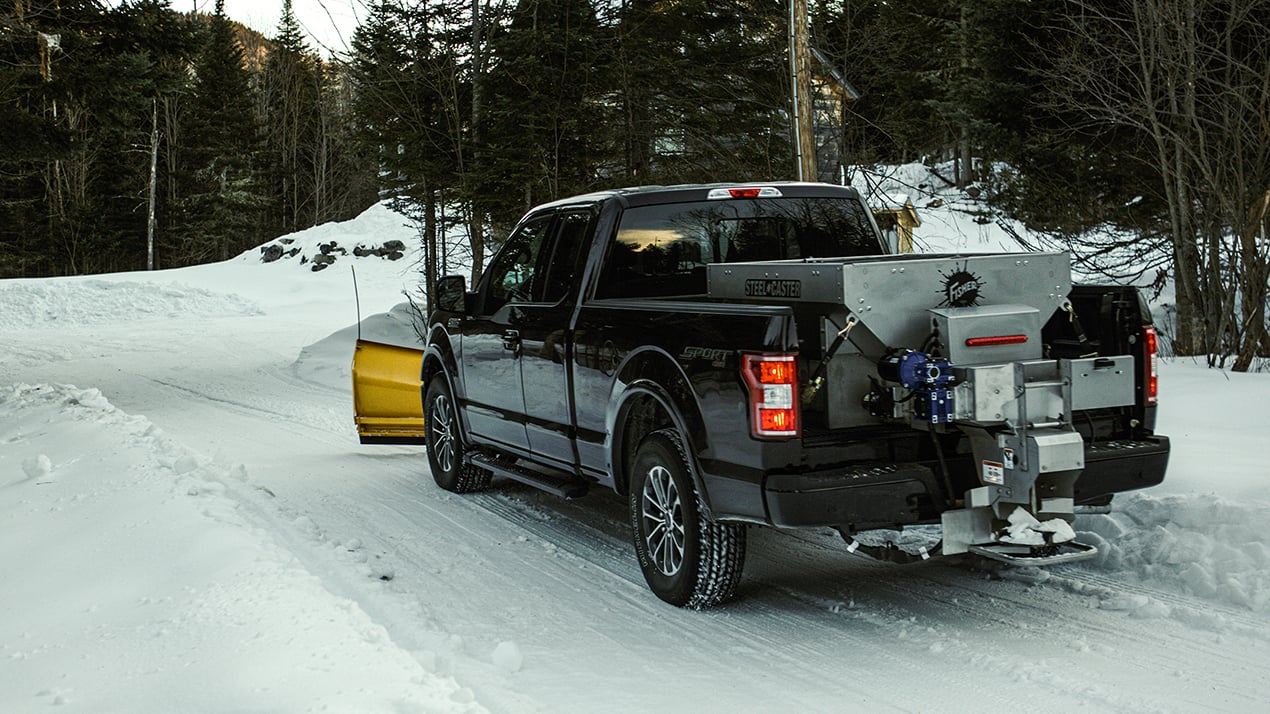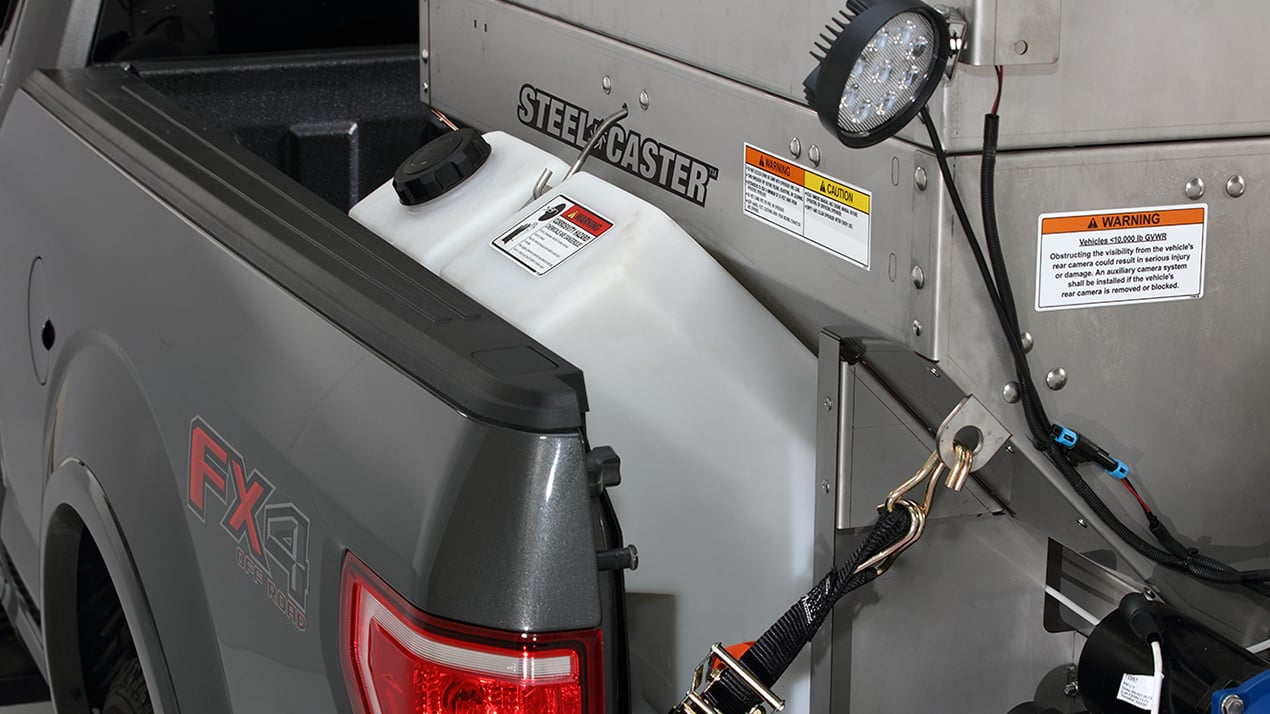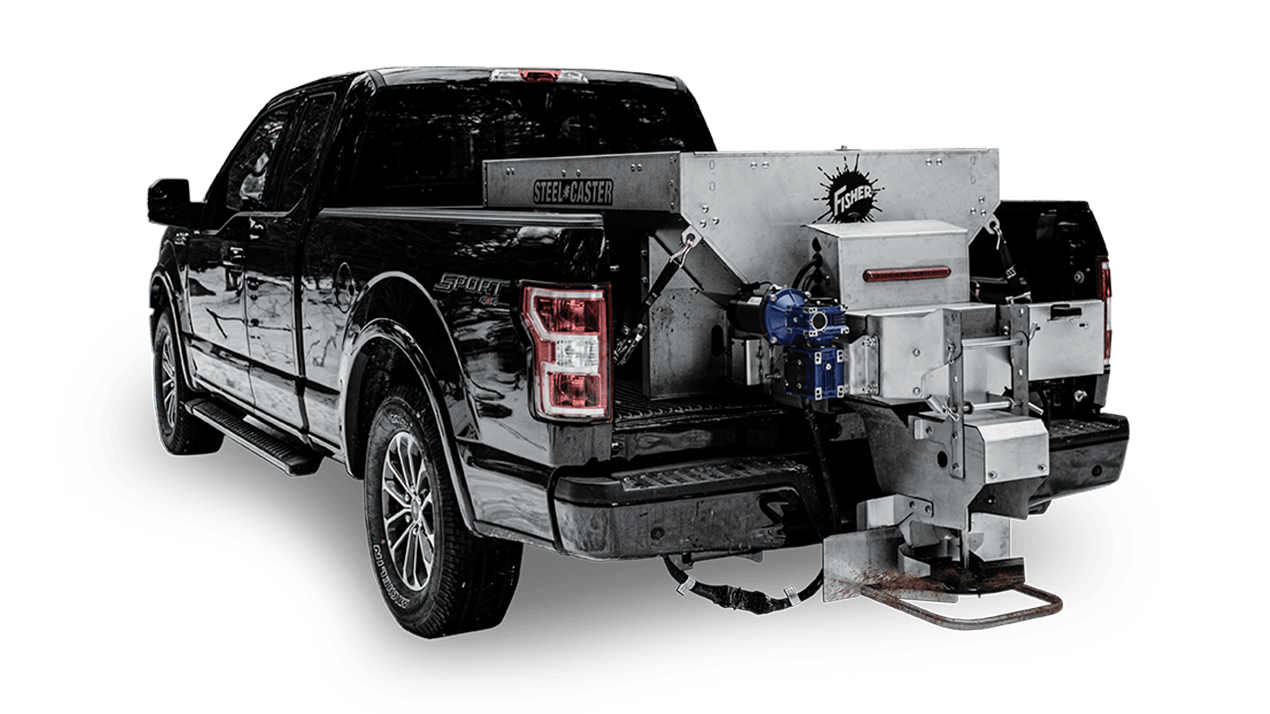 ×