Steel-Caster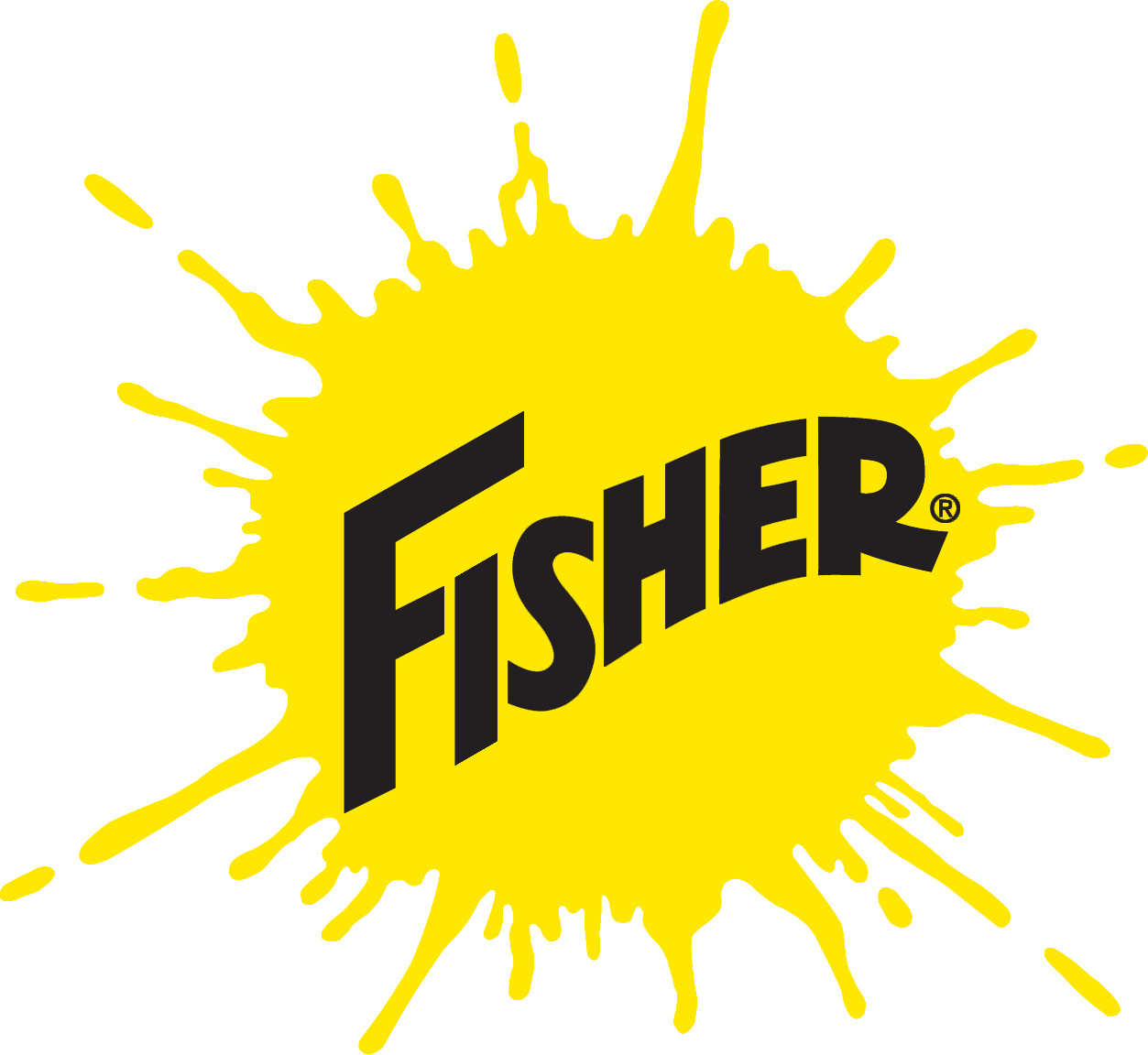 The Proof to Back It Up
The FISHER® STEEL-CASTER™ stainless steel hopper spreaders were designed for efficiency and engineered for durability. Built with the experience of more than six decades of battling tough New England storms, the STEEL-CASTER hopper spreaders are available in six sizes, with more standard features and the latest advancements in technology, resulting in maximum material control and minimal waste.
---
TYPE OF SPREADERS
Truck Bed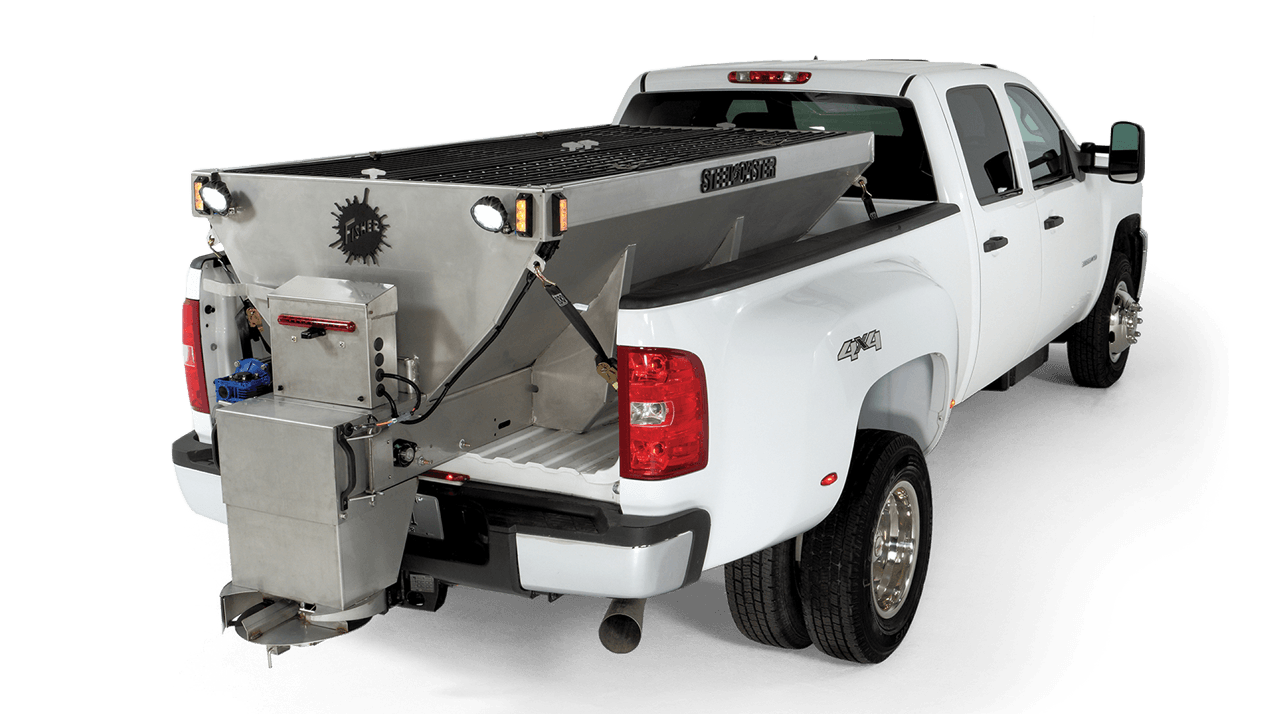 Contact a Hitch City near you to find out how to outfit your FISHER® Steel-Caster™ Spreader

Dual Electric Motors



Power Options


The two high-torque 12-volt electric motors provide quiet, reliable and independent control over the conveyor and spinner mechanisms. The spinner motor is sealed inside a weather-resistant housing, protecting it from corrosion, while the conveyor motor is completely sealed from the elements.

*Gas and hydraulic options also available
In addition to the standard dual electric motors, the STEEL-CASTER™ stainless steel hopper spreader is available with the following gas and hydraulic power options:

Two Gas Powered Options: 10½ HP I/C Briggs & Stratton® motor or the 11 HP I/C Honda® motor. Hydraulic Powered Option: With the most available power in its class, the hydraulic powered motor option offers dual variable speed control and reliable operation.


Controls



Innovative Chute Design


Dual Electric Motor Control

Enhanced dual variable-speed control allows you to precisely match material delivery and spread pattern to conditions.

Four standard accessory buttons and a dedicated blast button provide optimum in-cab efficiency.

Easy-to-understand, digital self-diagnostics alert the operator when the hopper is empty or when adjustments are needed, and LEDs make the controls easy to read.

Its compact size compared to traditional controls fits easily into today's modern truck cab designs.
Baffles within the chute deliver a consistent spread pattern that reduces material waste. By directing material to precise points on the spinner, it helps to cast it away from the truck rather than onto the back of your bumper.


Corrosion-Resistant Hopper



Shutter Deflector


Constructed from maintenance-free, corrosion-resistant stainless steel, the hopper is reinforced with welded joints, which wrap around for long-life and protection against stress.
The easy-to-adjust circular shutter deflector allows directional spreading, providing optimal material control, while maintaining even coverage.


Material Delivery



Spinner


One of the widest in the industry, the 15 ½" pintle chain conveyor moves more material consistently and smoothly to help reduce bridging. Corrosion-resistant stainless steel guides provides extra protection and durability.
An extra large 15 ½" polyurethane spinner delivers a spread pattern of up to 40' and provides long-lasting, corrosion-free performance.


Accessory Integration



Dump & Work Light Switches


Conveniently connect accessories directly into the hub mounted in the back of the hopper. Accessories automatically integrate with the hopper control without having to run additional wires from the front of the truck.

*Feature available on dual electric motor models only.
Operators can safely offload material or fill walk-behind spreaders by using the rear mounted conveyor dump switches. A third switch is also provided so that an accessory work light my be conveniently controled from not only the cab but also the rear of the hopper.

*Feature available on dual electric motor models only.


Dual Swing Chute



Chute Assembly


The dual swing chute design opens from either side to provide easy access for maintenance or material unloading.
For precise material application, the chute assembly can be configured for either pickup truck or flatbed and dump body applications, ensuring you're always spreading at the optimum height. An extended chute is standard on 9' and 10' models. An extension kit is available as an accessory only on 7' and 8' models.

For convenient access to the hitch, the chute assembly can be removed.


Adjustable Feed Gate



Inverted V / Vibrator


An adjustable feed gate provides additional control of material flow regardless of material type, reducing waste when traveling between sites.
An inverted V comes standard and helps keep sufficient material weight off of the conveyor, ensuring smooth startup and flow of material.

A vibrator kit is available as an accessory to help reduce bridging and keep material moving smoothly to the conveyor.


Top Screen



Ratchet Straps


A steel top screen comes standard, which helps break up large chunks of de-icing material during the loading process to prevent clogging and bridging during spreader operation.
Ratchet straps are provided standard for additional spreader stability. A chain tie-down kit is available as an accessory.


Additional Standard Features



FLEET FLEX


Tie-down points are included for strapping the hopper to the truck. For additional safety, bolting bars are also provided to attach the hopper to the vehicle and a Center High-Mounted Stop Light (CHMSL) is standard.
The STEEL-CASTER™ hopper spreader is designed with FLEET FLEX technology for easy interchangeability between electric hopper spreaders without having to change the wiring or the controls.

It provides easy operation, increased reliability, simple wiring and easy installation. Additionally, accessories automatically integrate into the control for easy plug and play.

*Feature available on dual electric motor models only.
PRODUCT SPECIFICATIONS
---
---
FISHER® STEEL-CASTER™

(1.5 - 6.0 cu yd) Stainless Steel Hopper Spreader

Models
1.5 cu yd
2.0 cu yd
3.0 cu yd
4.5 cu yd
4.5 cu yd
6.0 cu yd
Body Side Length
7'
8'
9'
9'
10'
10'
Capacity
1.5 cu yd
2.0 cu yd
3.0 cu yd
4.5 cu yd
4.5 cu yd
6.0 cu yd
Hopper Construction
16 ga SS
16 ga SS
16 ga SS
16 ga SS
16 ga SS
16 ga SS
Hopper Dimensions (LxWxH)
84" x 50" x 33 ¼"
96" x 50" x 33 ¼"
108" x 50" x 40 ¾"
108" x 70" x 45"
119" x 70" x 45"
119" x 70" x 52 ½"
Overall Dimensions (LxWxH)
105" x 50" x 51"
117" x 50" x 51"
129" x 50" x 70 ½"
129" x 70" x 74 ¾"
141" x 70" x 74 ¾"
141" x 70" x 82 ¼"
Min. Bed Length Required
62 ½"
74 ½"
91"
91"
102"
102"
Approx. Weight (Empty)
Dual 12V DC Sealed Motors
595 lb
615 lb
695 lb
815 lb
N/A
N/A
Approx. Weight (Empty)
Gas 10.5 hp I/C Briggs & Stratton®
N/A
740 lb
820 lb
940 lb
965 lb
1,010 lb
Approx. Weight (Empty)
Gas 11 hp I/C Honda®
N/A
740 lb
820 lb
940 lb
965 lb
1,010 lb
Approx. Weight (Empty)
Dual Hydraulic Motors
N/A
615 lb
695 lb
815 lb
840 lb
885 lb
Conveyor Width
15 ½"
15 ½"
15 ½"
15 ½"
15 ½"
15 ½"
Spinner Size
15 ½"
15 ½"
15 ½"
15 ½"
15 ½"
15 ½"
Spreading Width
Up to 40' ft
Up to 40' ft
Up to 40' ft
Up to 40' ft
Up to 40' ft
Up to 40' ft
Material
Salt, Sand, Salt/Sand Mix
Salt, Sand, Salt/Sand Mix
Salt, Sand, Salt/Sand Mix
Salt, Sand, Salt/Sand Mix
Salt, Sand, Salt/Sand Mix
Salt, Sand, Salt/Sand Mix
Vehicle Application
3/4- & 1-Ton Pickup Trucks
3/4- & 1-Ton Pickup Trucks
Dump Body or Flatbed Trucks (Over 15,000 lb GVWR)
Dump Body or Flatbed Trucks (Over 15,000 lb GVWR)
Dump Body or Flatbed Trucks (Over 15,000 lb GVWR)
Dump Body or Flatbed Trucks (Over 15,000 lb GVWR)
FISHER® STEEL-CASTER™ (1.5 & 6.0 cu yd) GALLERY
---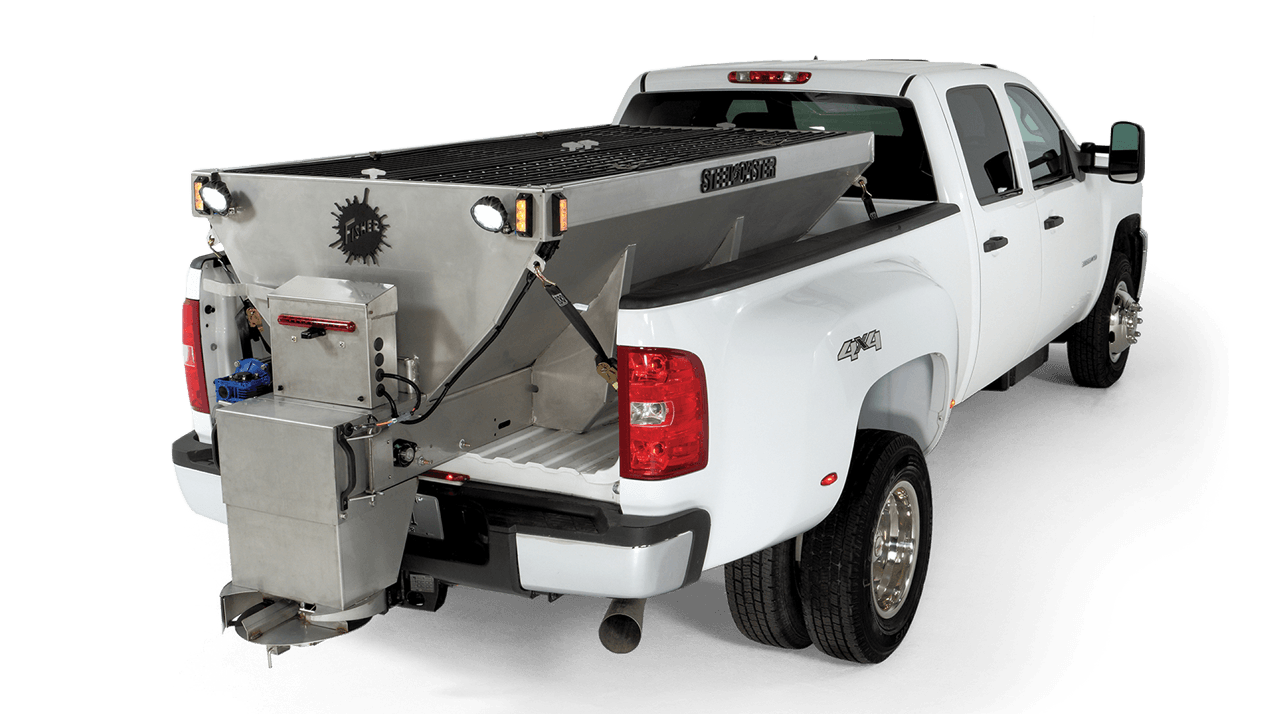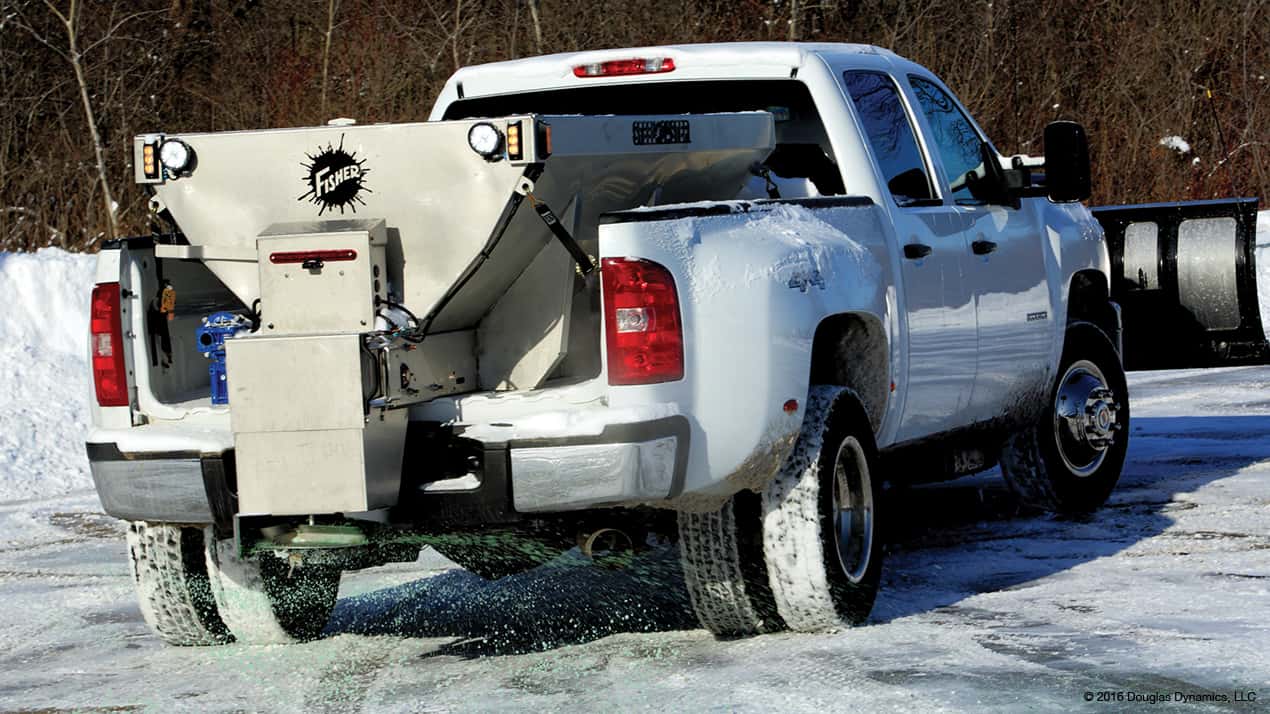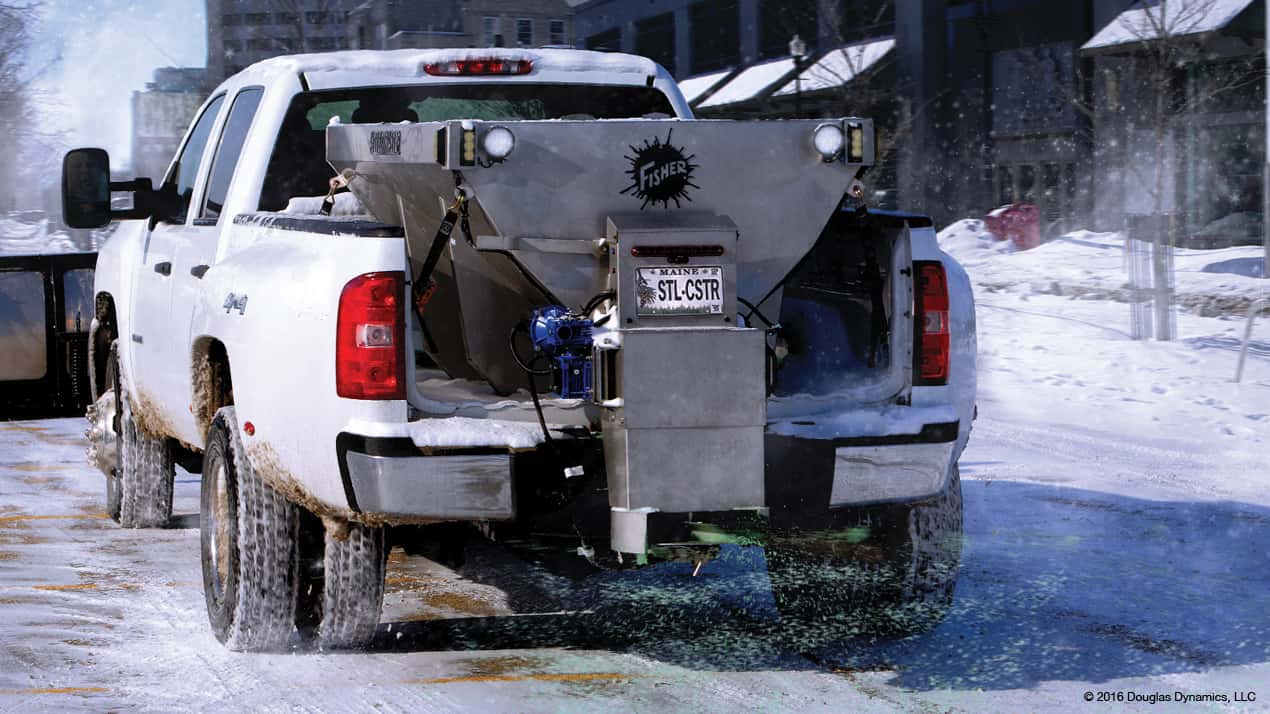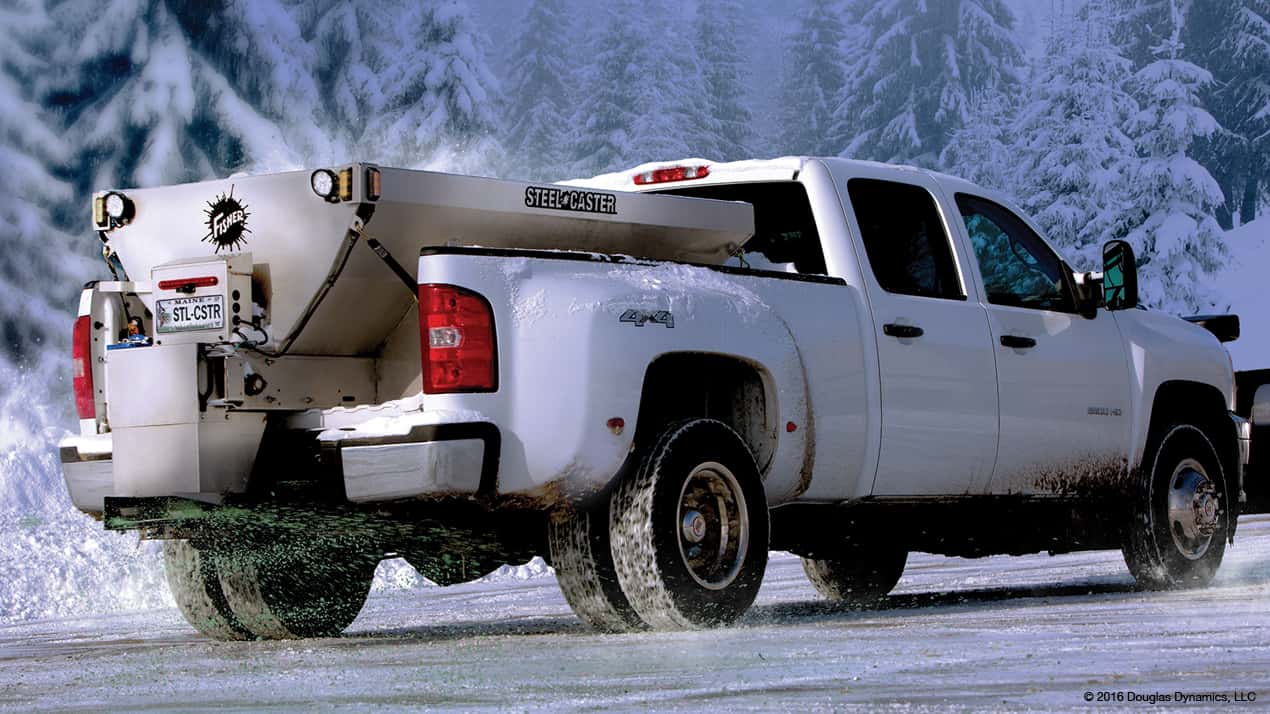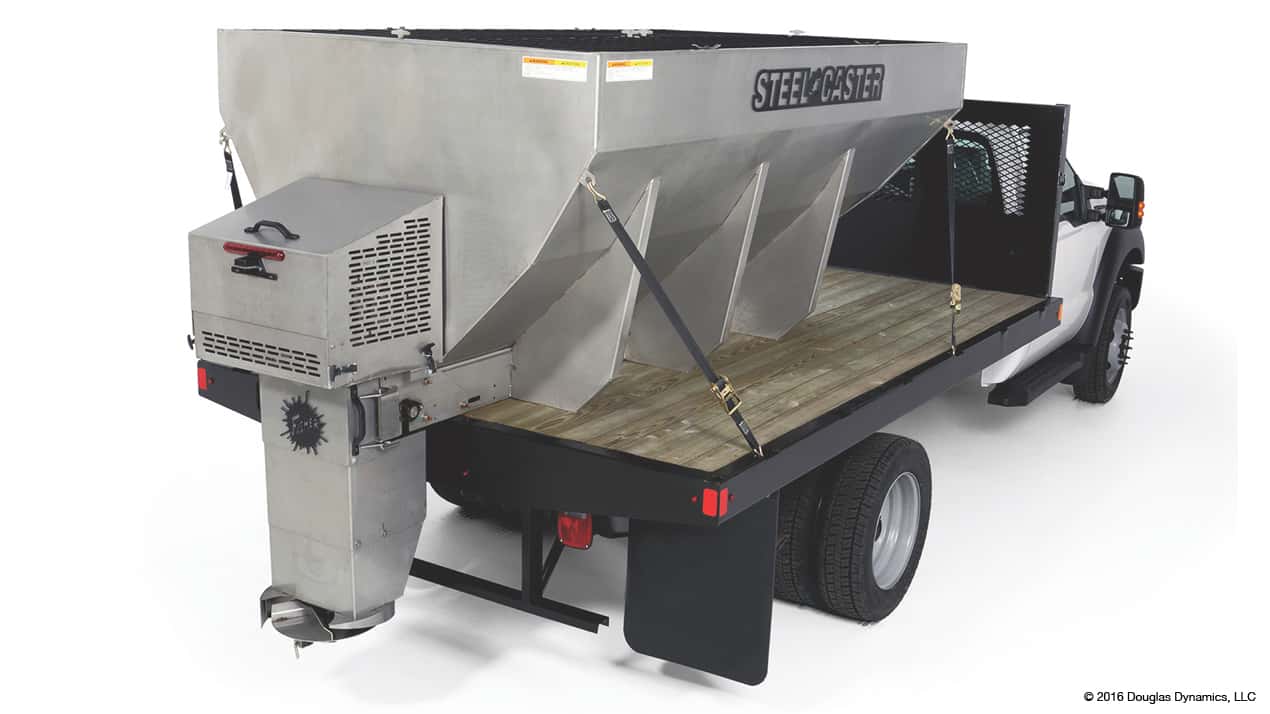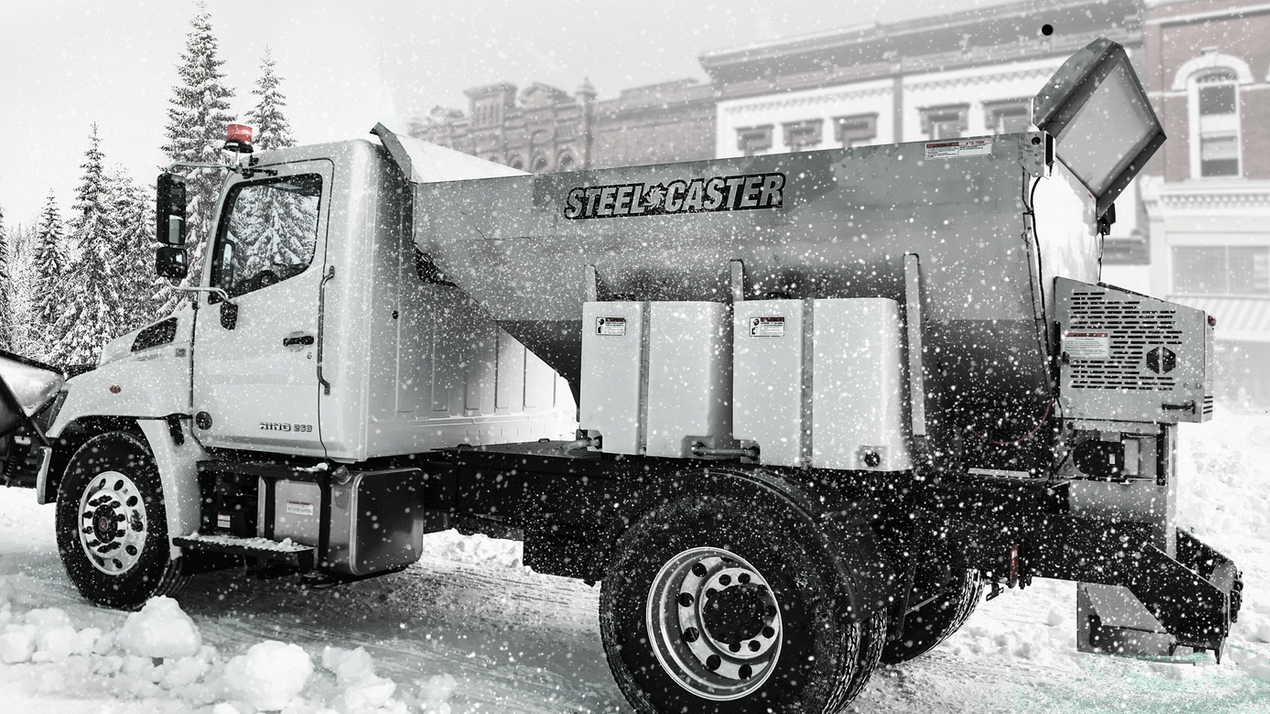 ×