XV2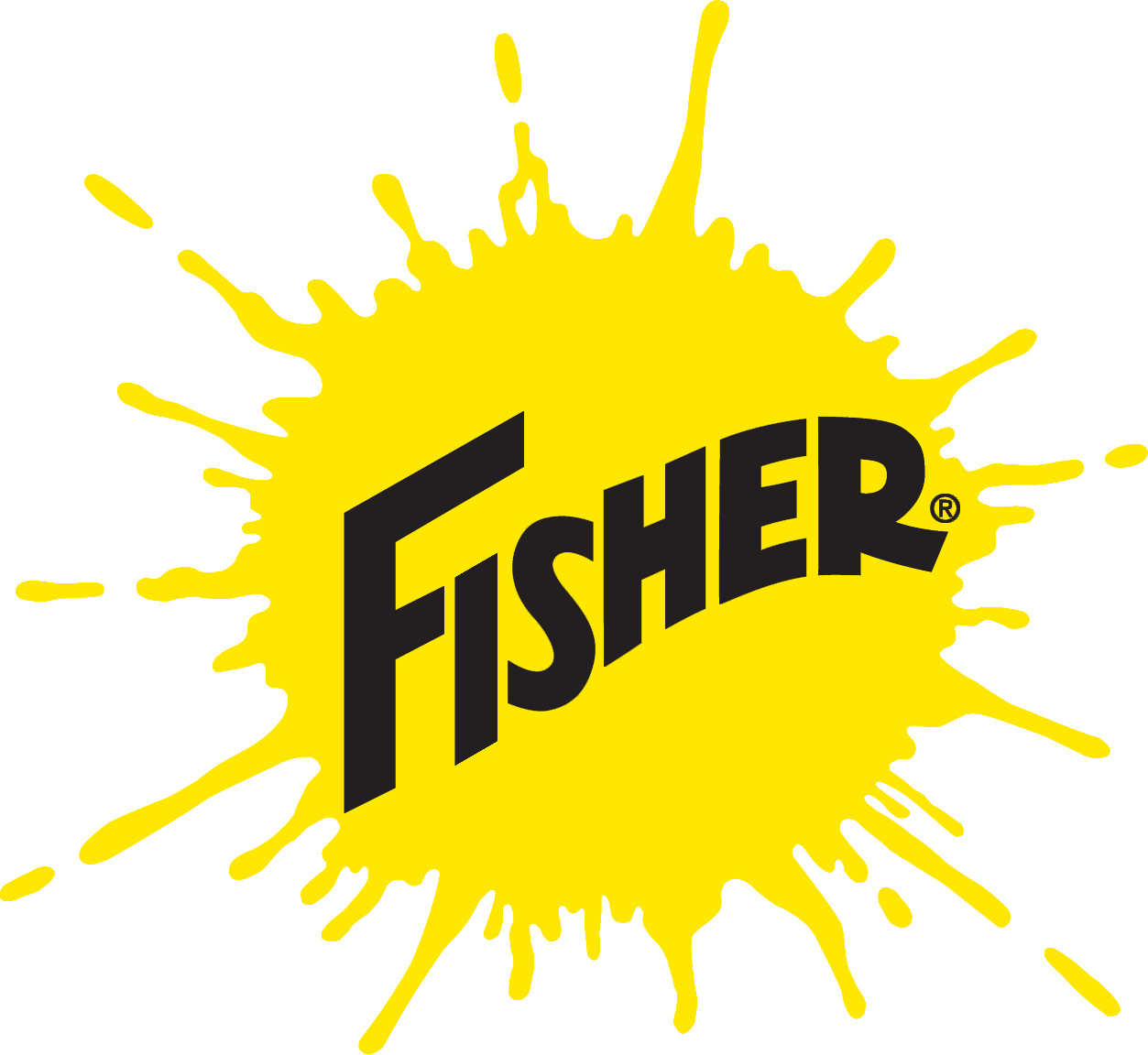 A Classic Reincarnated
The FISHER® EZ-V® v-plow, with trip-edge design, is purpose-built to provide industry-leading features, performance and efficiency, just like the other v-plows in our lineup. The EZ-V blade's lightweight design is ideal for businesses and homeowners using half-ton trucks such as the GMC® Sierra 1500, Chevrolet® Silverado 1500, Ford® F-150, RAM® 1500, Toyota® Tundra and Nissan® Titan.
---
TYPE OF SNOWPLOW
V-Plow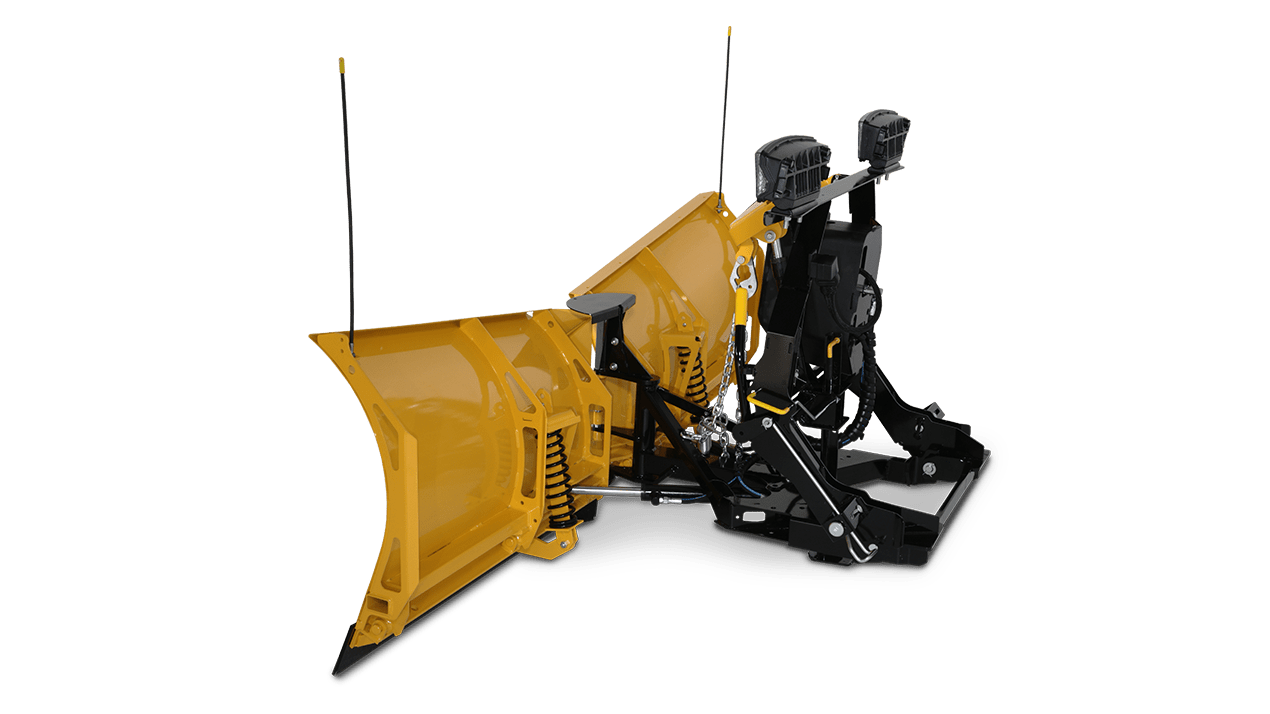 Plow Blade Construction


Structural Reinforcement

The EZ-V® v-plow is constructed of high-strength, low alloy steel that makes it stronger and lighter than conventional steel, and the ideal weight for half-ton trucks.

Available in premium, corrosion-resistant stainless steel or powder coated steel, the 7'6" wide v-plow features wings that soar from a 27" center height up to 33" at the outer edge.
The EZ-V® v-plow features six vertical ribs, plus two additional horizontal ribs on the stainless steel model, which reinforce the blade for structural integrity and exceptional torsional strength.

A ¾"-diameter, heat-treated steel center pin resides within a three-connection-point hinge for added strength and rigidity.


Reliable Hydraulics


Trip Protection

We produce our own hydraulic system to ensure the highest standards of performance, quality and reliability, giving you a plow that is fast, responsive and built to last.

All critical hydraulic components are fully enclosed for protection from the elements.
Each v-plow blade features independent trip-edge protection to get over bumps and hidden obstacles, whether in V, scoop, or straight-blade configuration, helping to protect the plow, the truck and the operator. Since only the bottom edge trips, snow stays in front of the blade, so you can keep on going without dumping the entire load of snow.

The FISHER® trip edge uses compression-type springs that never require adjustment and will not wear out like extension springs.


Double-Acting Cylinders


Center Snow Control

InstaLock double-acting cylinders allow the operator to lock the wings together to use the v-plow in straight blade mode with single button control. Double-acting cylinders also hold the wings firmly in place for clean, efficient back dragging.
For exceptional snow containment in all positions, the EZ-V® v-plow has a center deflector designed to prevent snow from going over the top of the blade and the formed cutting edges reduce trailing snow.


Adjustable Width Configuration


Hydraulic Cover

Configures to varying vehicle heights and widths in order to maintain optimum performance.
The fully enclosed hydraulic cover protects the hydraulic unit from the elements and does not require any tools to remove.
Contact a Hitch City near you to find out how to outfit your Fisher® EZ-V® V-Plow

INTENSIFIRE™ Headlamps


Minute Mount® 2 Snowplow Mounting System

Available in both LED and Dual-Halogen models, INTENSIFIRE™ headlamps are engineered and tested for maximum light output, performance and durability to keep you ahead of the next storm.
The reliable, mechanical attachment design of the Minute Mount® 2 snowplow mounting system allows for easy hook-up with no tools required and no electrical switches to fail and leave you struggling out in the cold.


Chain Lift Design


FLEET FLEX Electrical System

The FISHER® chain lift design offers a wide range of performance and reliability advantages over a direct lift system.
With the FISHER® FLEET FLEX Electrical System, you have true fleet interchangeability. Unlike other manufacturers who require a different control system for different plows, the FISHER FLEET FLEX system lets you operate any FISHER Minute Mount® 2 plow on any truck with the same Fish-Stik® hand-held or joystick control.


SECURITY GUARD™ Anti-Theft System


Universal Control Options

The exclusive SECURITY GUARD™ anti-theft system is a safe and secure way to electronically lock your snow plow whenever it is detached from your truck.
Choose between the ergonomic Fish-Stik® hand-held control or the dash-mounted joystick control based on your preference. Both feature automatic shutoff, backlit buttons for night operation, and LED lights which indicate "power" and "float" mode.

Additional features include programmable "soft-stop," "one-touch" float, built-in SECURITY GUARD™ Anti-Theft System, and plug-in connector for easy removal.


STORM GUARD™ Baked-On Powder Coat


Isolation Module

The industry's best protection against wear and rust, the STORM GUARD™ baked-on powder coat with epoxy primer is standard on all FISHER® snow plows.
An underhood module transfers lights from vehicle to plow automatically and improves system reliability by using plug 'n play, sealed electrical connections that comply with OEM requirements. Isolating the plow's electrical system from the vehicle's prevents the potential of electrical system damage in the event of a shorted circuit.


Pre-Punched Blades for Accessories

The blade is pre-punched for easy installation of accessories, providing a custom fit. The pre-punched holes also prevent damage to the powder coat that can sometimes occur when installing an accessory.
PRODUCT SPECIFICATIONS
---
---
FISHER® EZ-V®

V-PLOW

Models
7' 6" SS
7' 6" PC
Blade Width
7' 6"
7' 6"
Blade Height
27" at Center
33" at End
27" at Center
33" at End
Blade Gauge
14 ga
14 ga
Trip Springs
2
2
Vertical Ribs
6 Vertical
2 Horizontal
6 Vertical
Lift Cylinder
1 ¼" x 8 ⅝"
1 ¼" x 8 ⅝"
Angling Rams
1 ½" x 12"
1 ½" x 12"
Plowing Width
6' 7" Full Angle
6' 5" Scoop
6' 9" Full V
6' 7" Full Angle
6' 5" Scoop
6' 9" Full V
Approx. Weight*
553 lb
508 lb
Cutting Edge
⅜" x 6"
⅜" x 6"
Mount Type
Minute Mount® 2
Minute Mount® 2
PC = Powder Coated Steel
SS = Stainless Steel*Does not include vehicle mount.
Please contact a Hitch City associate for specific vehicle application details.
FISHER® EZ-V® V-PLOW GALLERY
---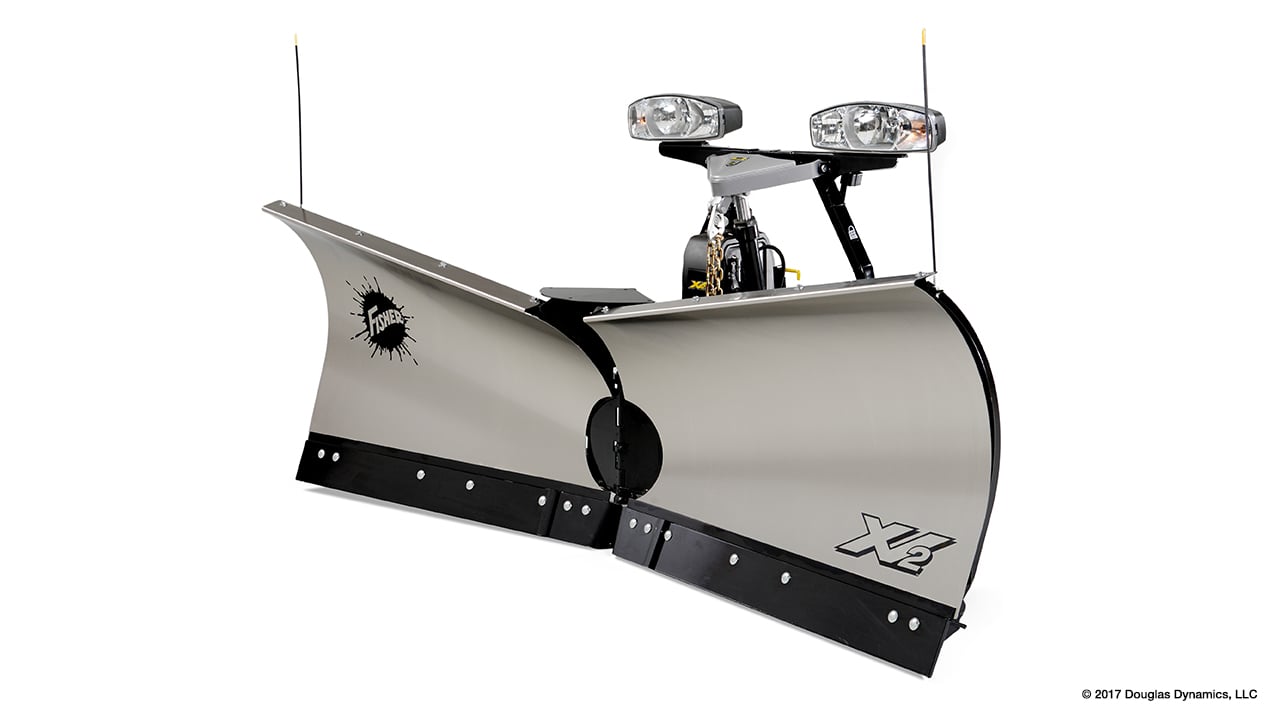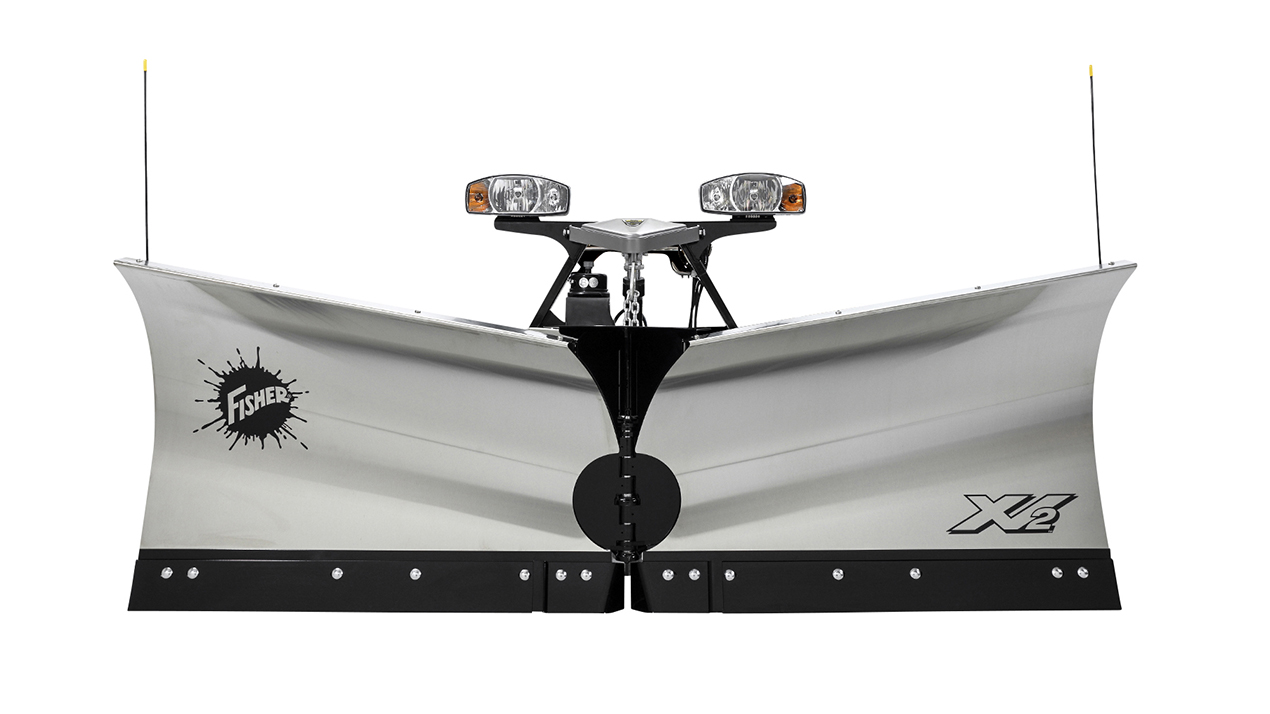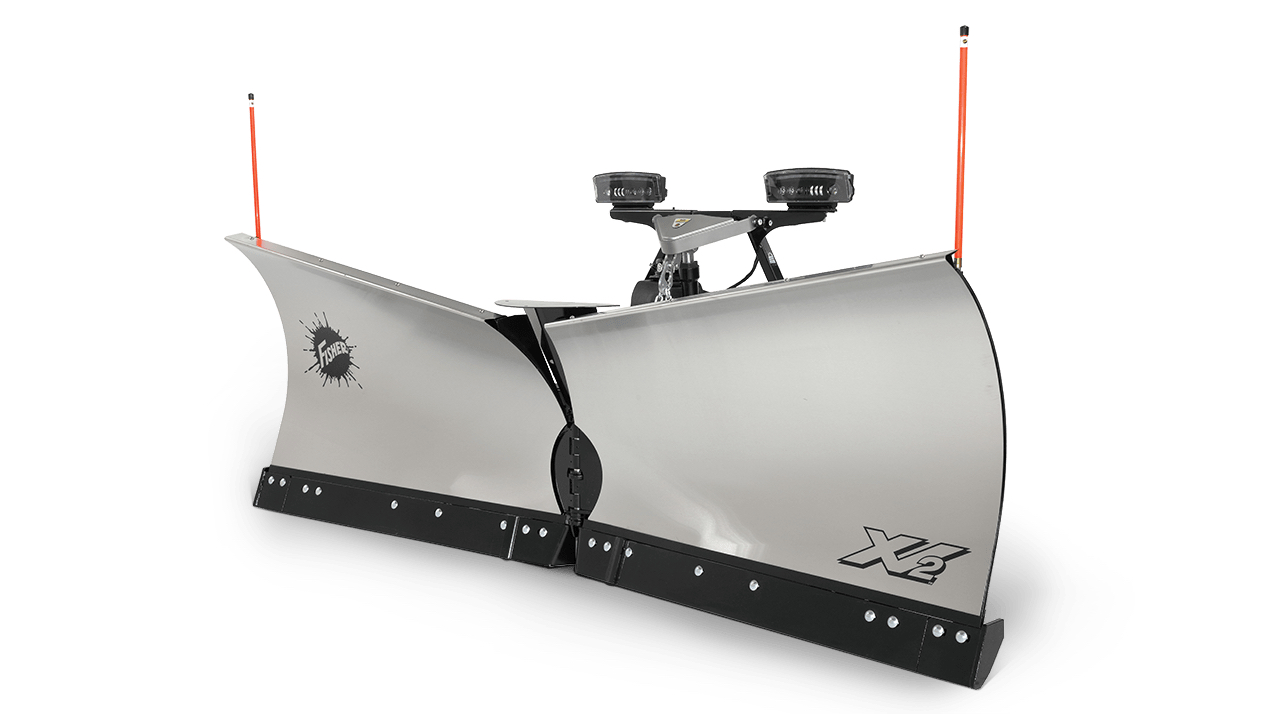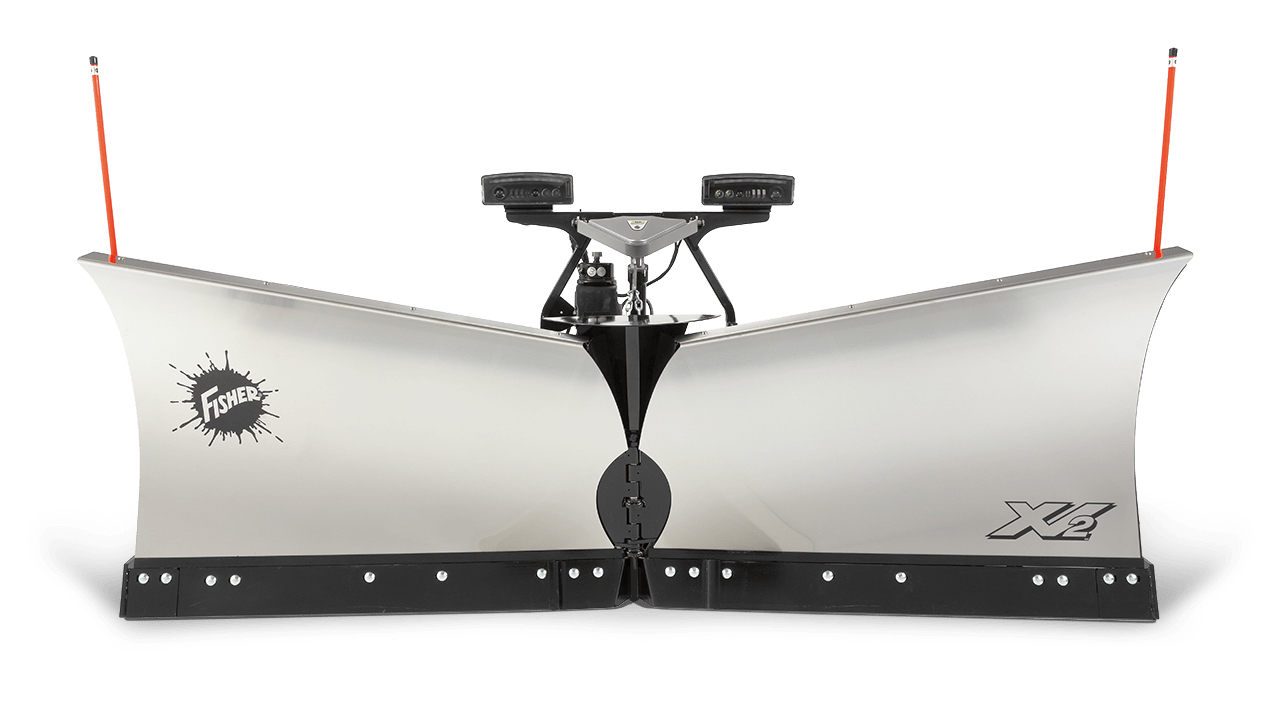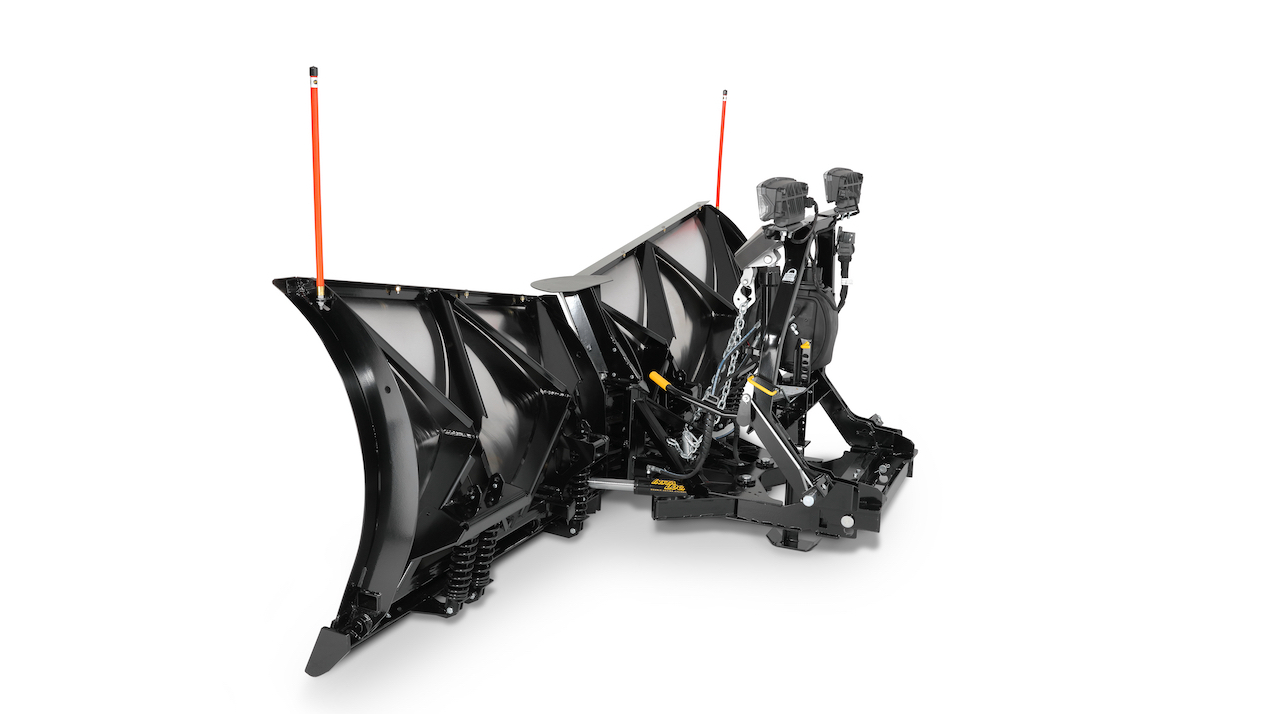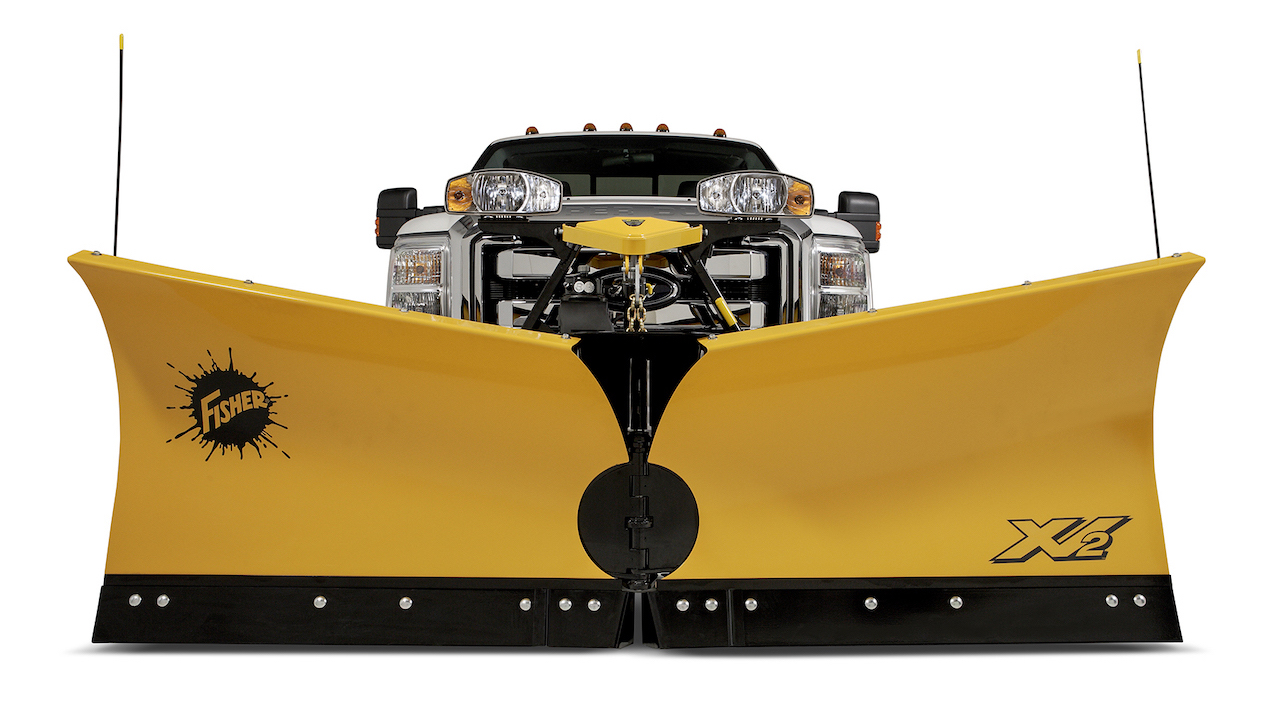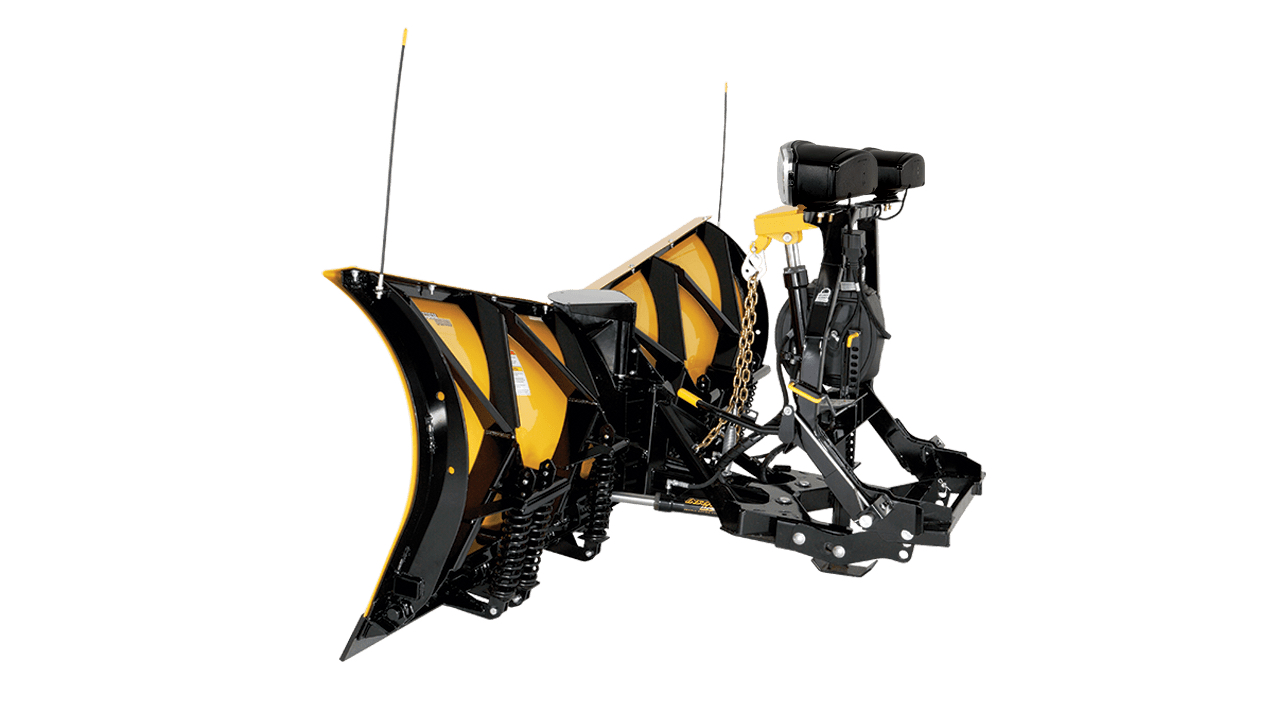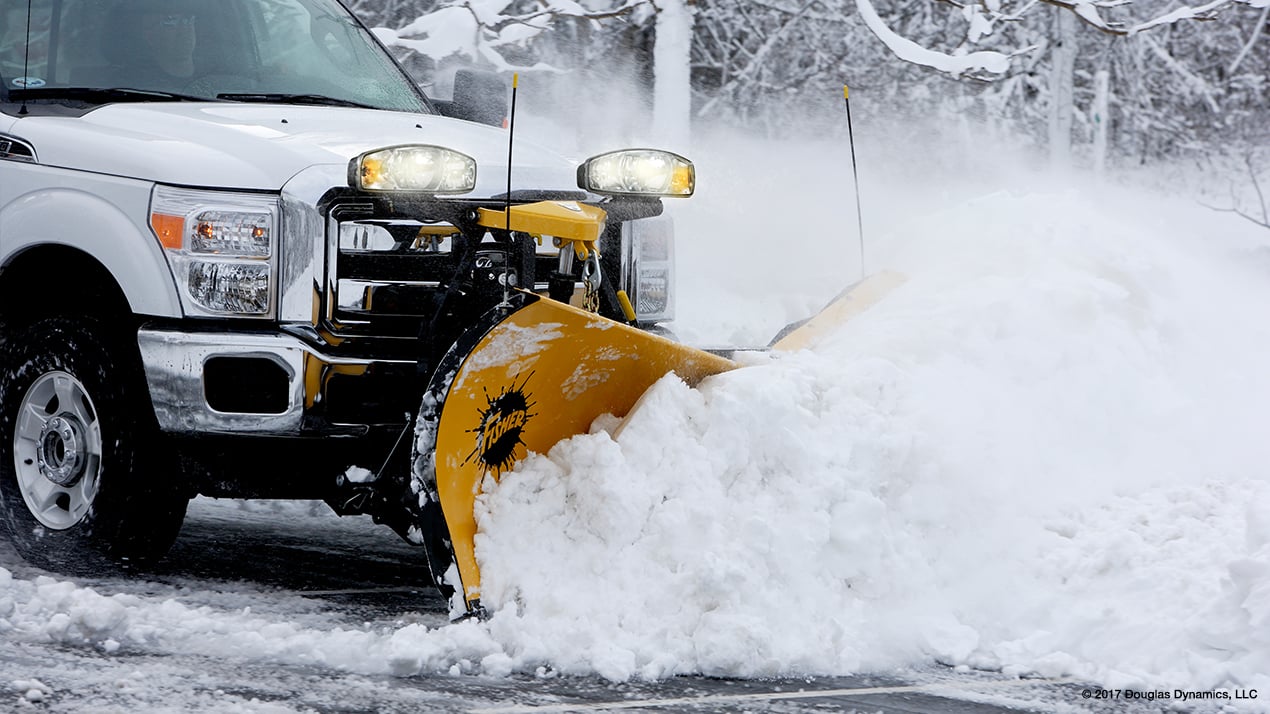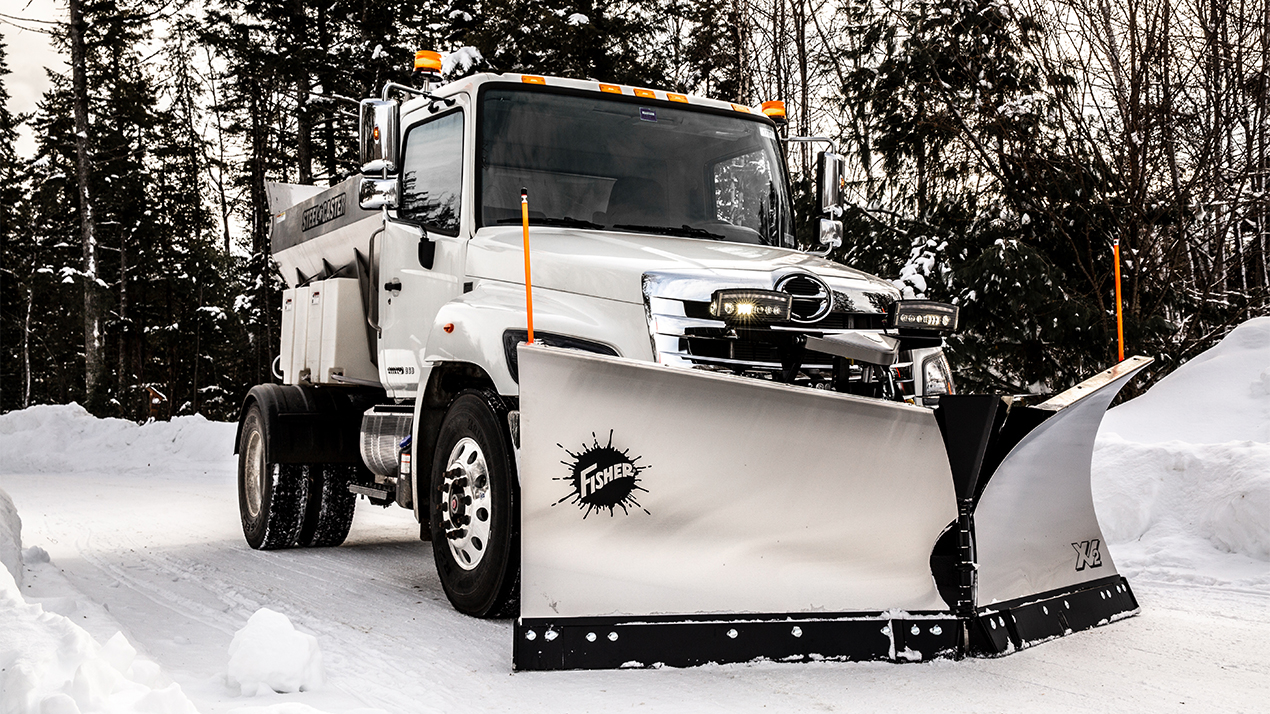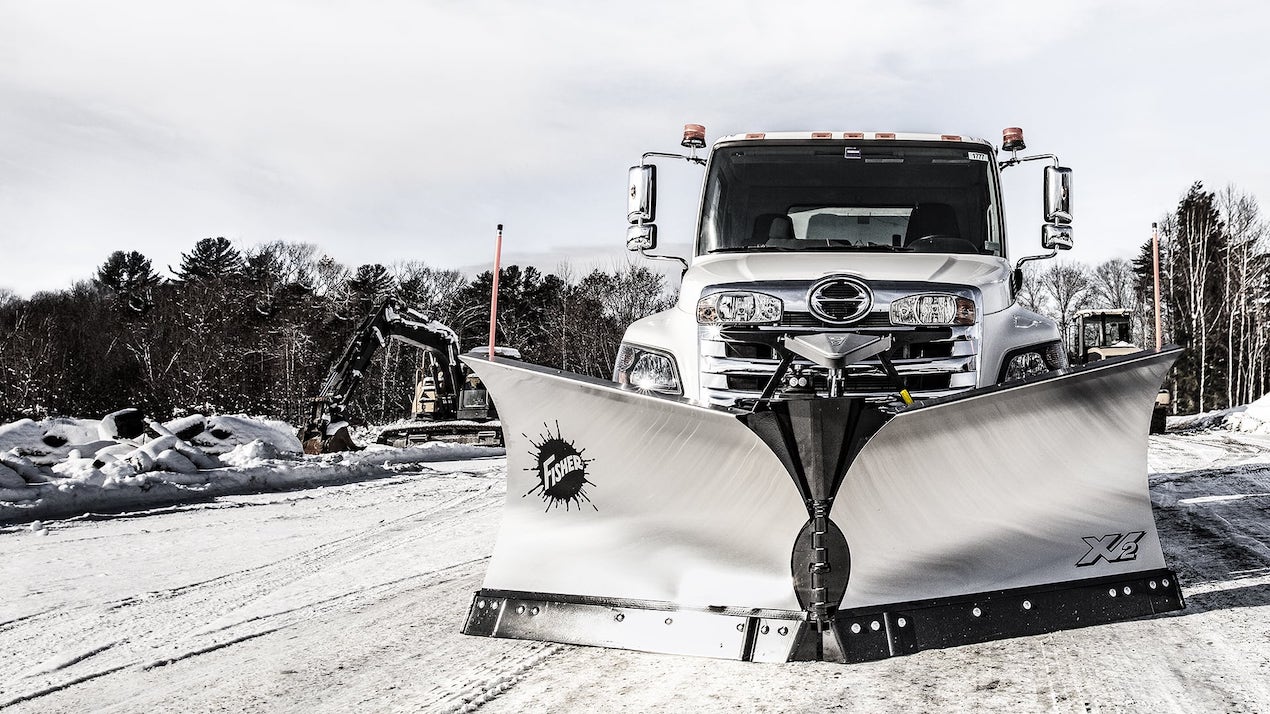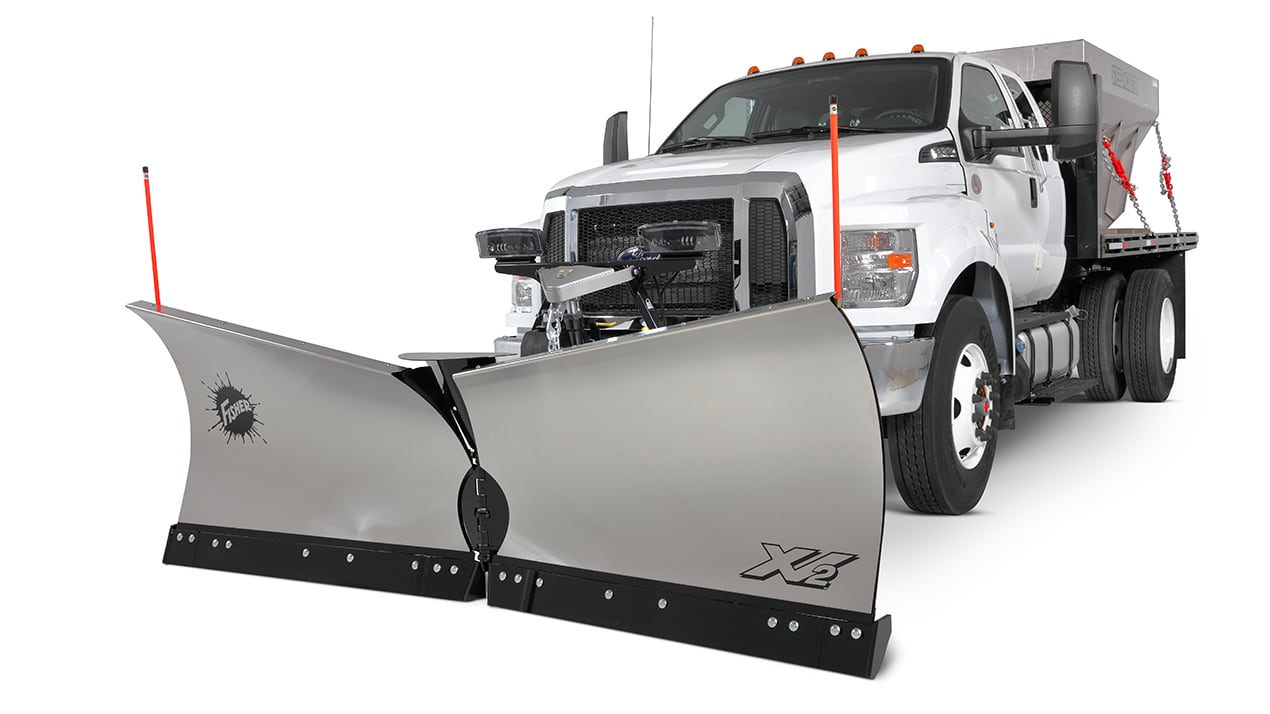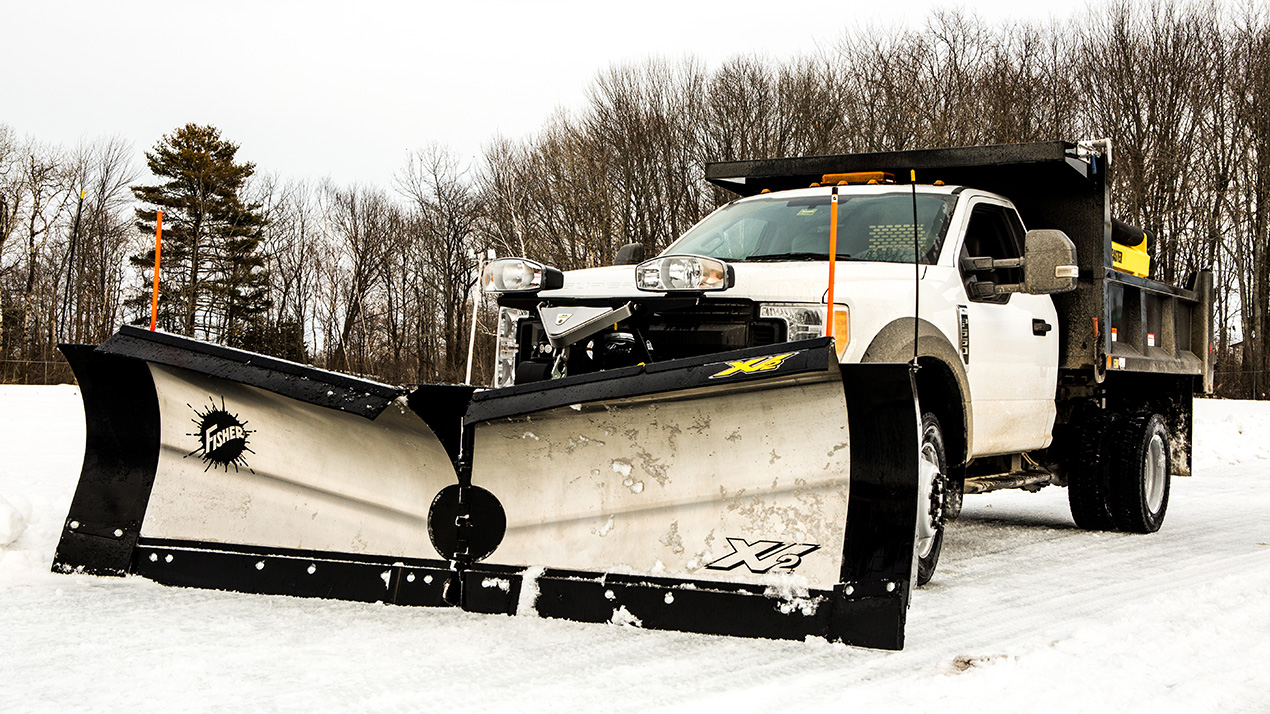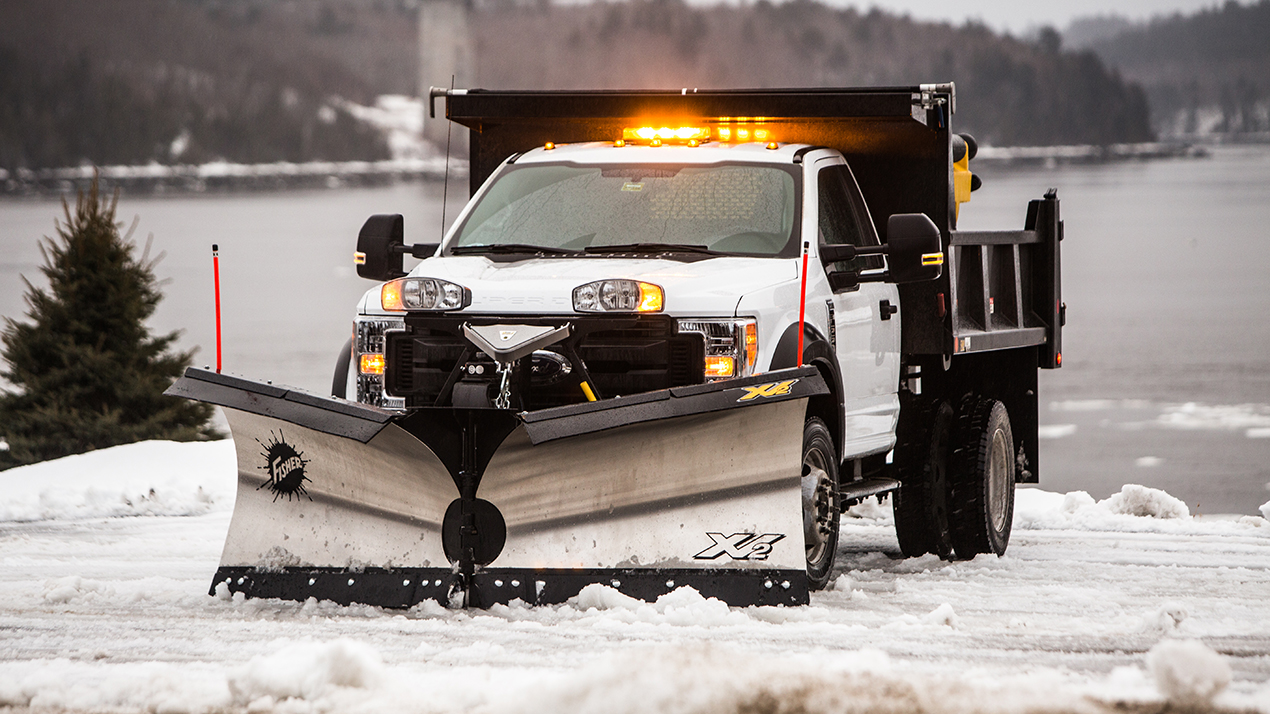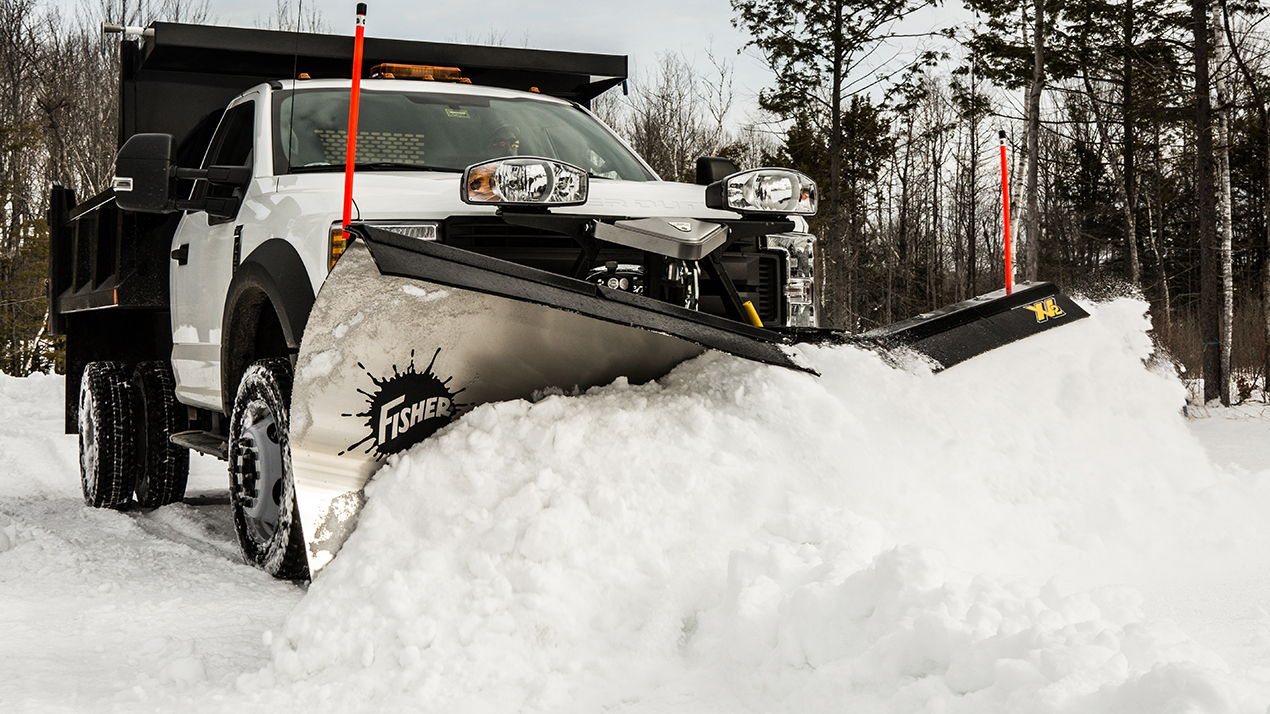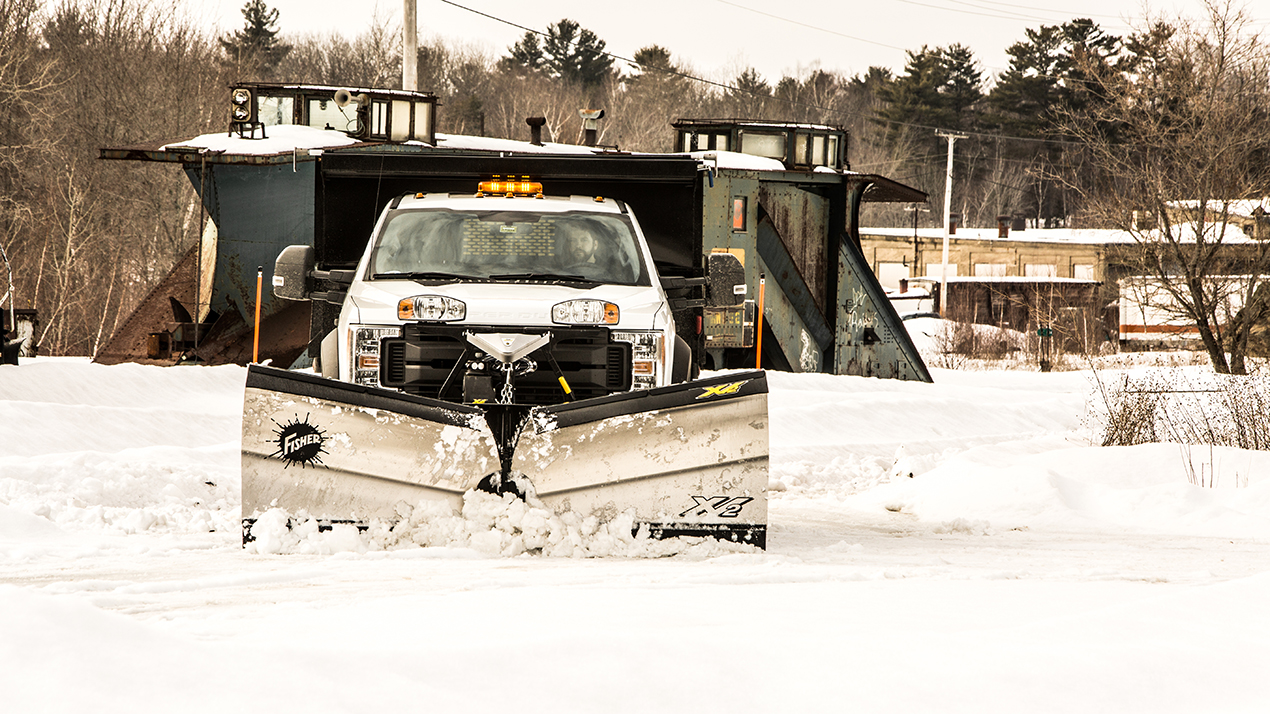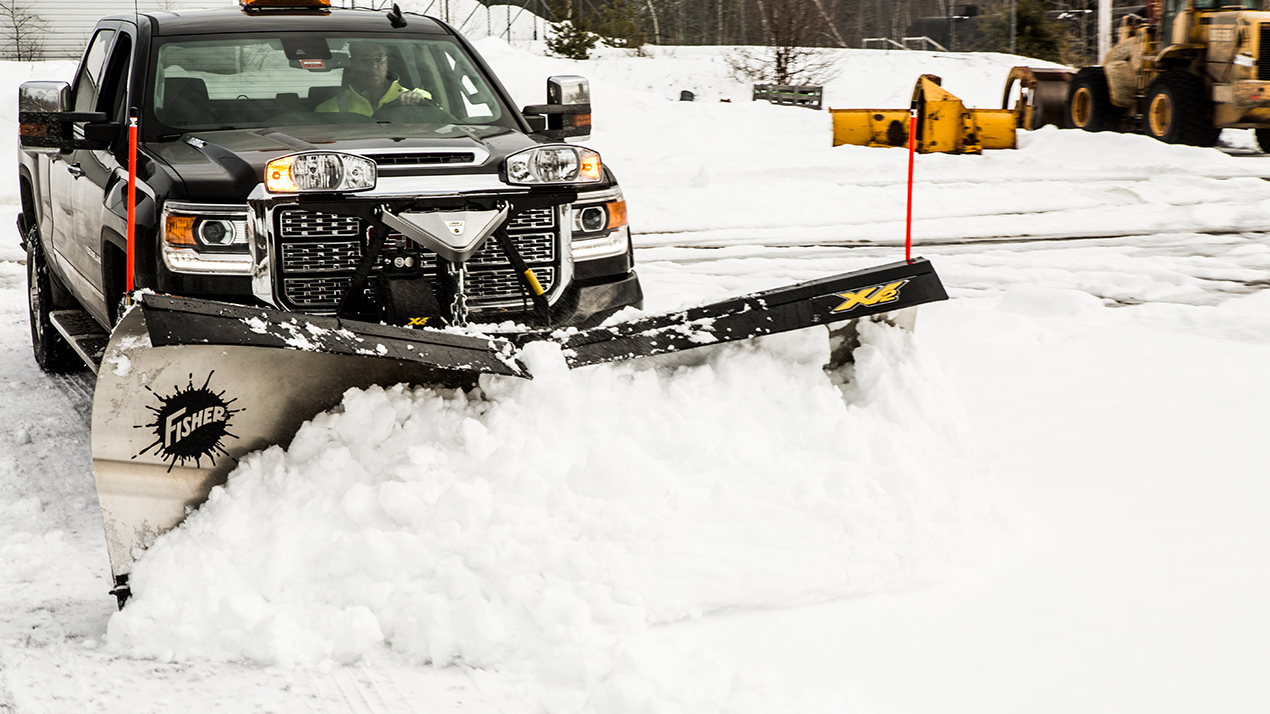 ×