Snow Blowers

Providing efficient and easy snow removal in a compact design. Explore the Single-Stage Snowblowers and Hitch City will be with you every step of the way!

Professional and commercial performance snow blowers that heavy snowfall from medium to large sized driveways will be a breeze!

Snow blowers Toronto
If your back is suffering from too much shoveling, it may be time to upgrade to a snow blower. Hitch City carries single- and two-stage snow blowers from top brands like Husqvarna and Simplicity at our locations in Mississauga and Scarborough. Contact us today for more information.
Single-stage vs. two-stage snow blowers
• Single-stage snow blowers. The more-affordable single-stage snow blower has an auger that scoops up the snow and discharges it through the chute in a single motion. They're compact and lightweight, making snow clearing a breeze on the average residential property. Many models have convenient features like electric start and remote chute rotation crank.

• Two-stage snow blowers. As the name implies, two-stage snow blowers throw snow twice. First, the auger scoops up the snow, and then a high-speed impeller throws it out through the chute. They're heavier and sturdier than their single-stage counterparts, ideal for clearing heavy snow from large spaces.

Looking for pro-level features like self-propel, which automatically drives the machine forward, so you don't have to push? The two-stage model is likely your best bet.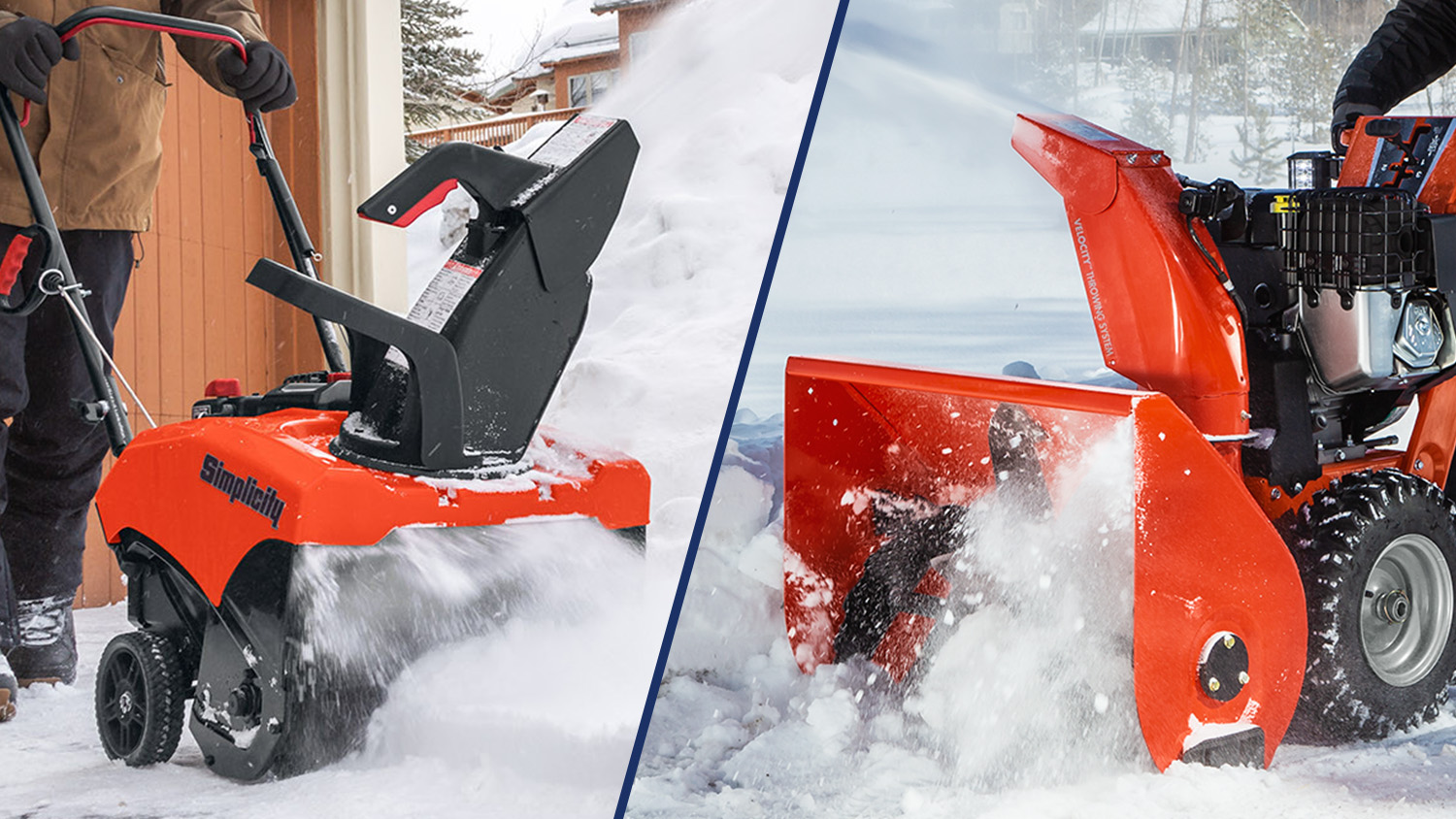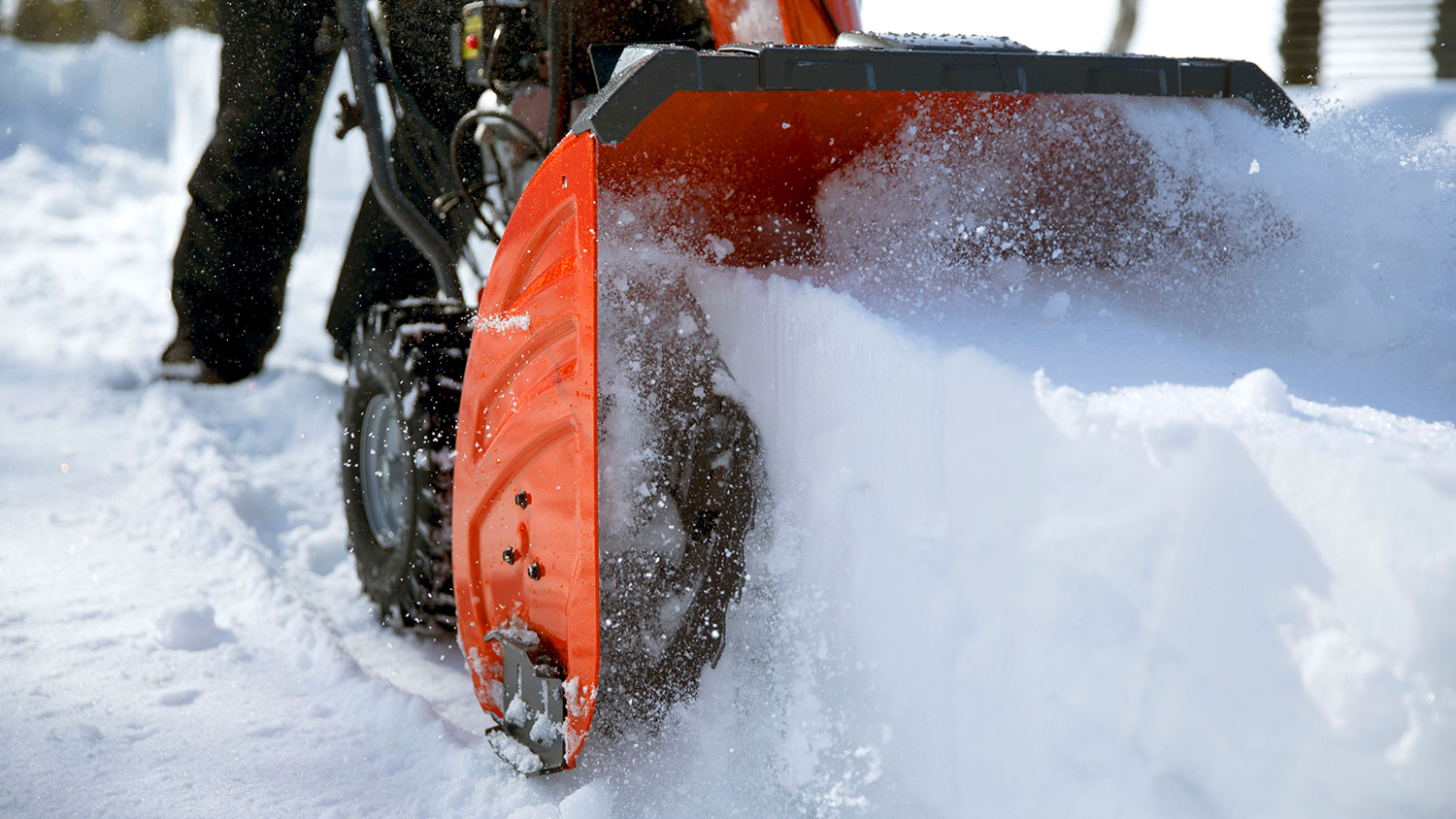 Questions to ask yourself when choosing a snow blower
1. Do you have a small or large area to clear?
Snow blowers have varying clearing widths. Some models can clear paths up to 69 centimetres wide, whereas others can only manage 45.

2. Do you have a paved or unpaved driveway?
If you have a gravel driveway, a two-stage snow blower is a wise choice. On most single-stage snow blowers, the auger touches the ground, picking up gravel and throwing it around.

3. Does your area get moderate or heavy snowfall?
Determine the volume of snow you get in a typical snowfall. Some small snow blowers can only handle 15 centimetres, while larger models can easily blast through over 60.
The knowledgeable staff at Hitch City can help you determine which snow blower model is right for you.
Snow blowers in Toronto

Ready to take the stress out of the winter season? Hitch City has compact, affordable single-stage and robust two-stage models with professional features. We have locations in Mississauga and Scarborough for your convenient access. Contact us today for a free quote.