Snowplows For Heavy GTA Winters

Clear away the snow like a pro. With a Straight Blade snowplow on your personal or light half-ton truck, push the boundaries of "light commercial work"

Get all the power, productivity and performance you need for commercial snowplowing. A V-Plow is versatile, with multiple position points from the center of the plow to get you through any tough job.

Keep productivity and profitability high with a winged snowplow. The wings automatically adjust to provide the most flexible and efficient plowing configuration for getting more jobs done faster.

Snowplows for Sale in Toronto
Do you need to clear snow from your residential property? Does your business have a large parking lot to clear? Are you thinking of starting a snow-clearing business? If you answered yes to any of these questions, Hitch City has the snow-moving equipment you need. We carry straight-blade, winged and V-plows, specifically for pickup trucks, tractors, utility vehicles (UTVs) and skid steers. Find models from top brands like Western, Fisher, Arctic and Sno-Way.

We proudly serve customers in Toronto and the GTA. Contact us today to request a quote.
Our Snowplows
When it comes to clearing snow, you don't want to cut corners. The right plow can make the difference between getting to your destination or getting stuck on the side of the road. Here's an overview of the snowplows we carry to help you choose the right one for your needs.

1. Straight blade: Straight-blade snowplows are affordable, easy to operate and allow you to clear snow like a pro. Straight blade plows are perfect for light commercial work like clearing driveways, small properties and open lots with few obstacles.

2. V-plow: V-plow snowplows combine power, productivity and performance. They're extremely versatile for all snow types and depths. The plow can easily be adjusted at multiple position points to tackle any job — from wide-open lots to tight areas with limited space.

3. Winged: Winged snowplows are perfect for snow clearing in highly populated areas where it's important to cover a lot of ground fast. The wings automatically adjust to provide the most flexible and efficient plowing configuration for any job. They also help minimize ridges when plowing around obstacles and narrow spaces.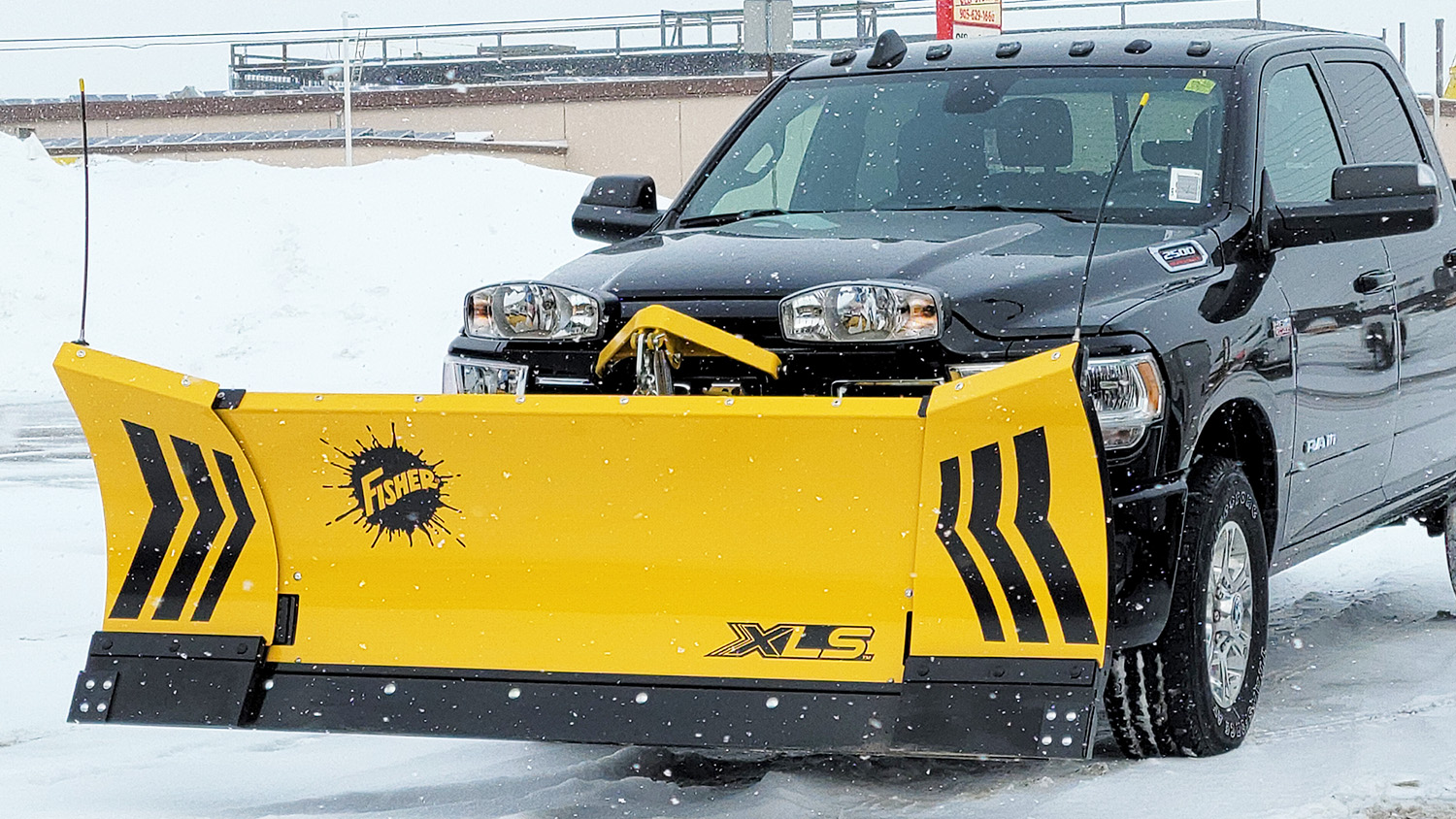 Snowplows for sale in Toronto

Whether you need to cut through wet snow, ice-covered ridges or fluffy snowdrifts, Hitch City has a snow plow suited for the job. We carry various winged, straight blade and V-plows for residential and commercial use. Our team can help you find the perfect model for your pickup truck, UTV, tractor or skid steer. We have locations in Mississauga and Scarborough. Contact us today to learn more about our products and services.