Pro Plus HD


MAKE SHORT WORK OUT OF ANY JOB
Make the most of the Class 4 to 6 trucks in your fleet with a plow that stands up to the demands of heavy-duty commercial and light municipal snow plowing. The WESTERN® PRO PLUS® HD snow plow lets you make short work of large parking lots and local streets. Forget business cards—distinguish yourself with the clean pavement you leave behind you when using our heaviest-duty plow.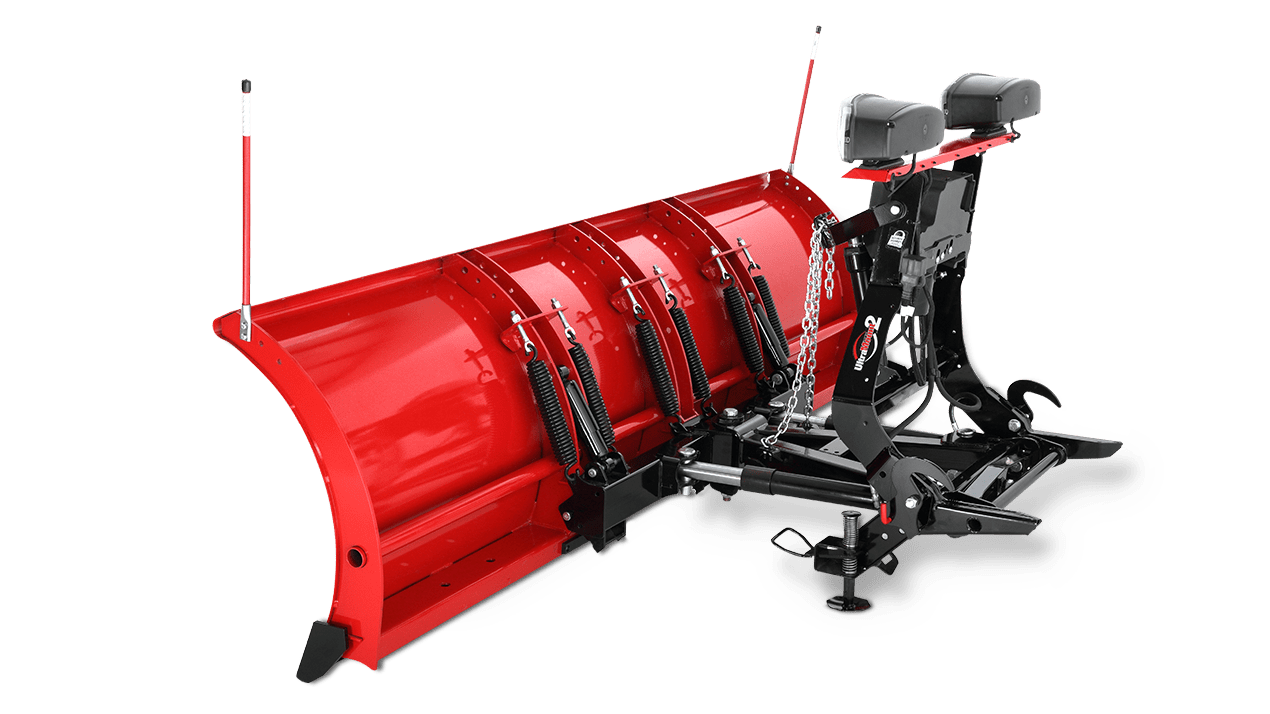 PLOW BLADE CONSTRUCTION


STRUCTURAL REINFORCEMENT

Built to withstand high demands, the 34" tall, 10' wide, 11-gauge, powder-coated steel moldboard is constructed to take on jobs like large parking lots and local streets. Equipped with a high-carbon steel cutting edge to reduce wear and extend the life of the blade, the PRO PLUS® HD snow plow ensures a clean scrape on every pass.
Eight vertical ribs provide structural reinforcement, ensuring proper alignment and reducing stress on the overall plow assembly.


RELIABLE HYDRAULICS


TRIP PROTECTION

We manufacture our own hydraulic components to ensure the highest standards of quality and reliability, so that you get a hydraulics system that's not only fast and responsive, but that's built to last season after season.

Fully enclosed components are protected from the elements.
Six heavy-duty coil springs protect your plow and truck by allowing the whole blade to trip when striking obstacles.

Dual shock absorbers reduce jarring and soften the blade return when tripping occurs, to extend the life of your truck and plow.
Contact a Hitch City near you to find out how to outfit your Western PRO PLUS® HD Snowplow

NIGHTHAWK™ HEADLAMPS


ULTRAMOUNT® 2 SNOWPLOW MOUNTING SYSTEM

Available in both LED and Dual-Halogen models, NIGHTHAWK headlamps are engineered and tested for maximum light output, performance and durability to keep you ahead of the storm.
The UltraMount® 2 system is designed for fast and easy installation and removal using a simple mechanical system.

It features a robust one-piece design and is 100% compatible with UltraMount® system mounts and electrical platforms.


CHAIN LIFT SYSTEM


FLEET FLEX ELECTRICAL SYSTEM

The mechanical chain lift system offers a variety of performance and reliability advantages over a hydraulic system.
The FLEET FLEX electrical system provides true fleet interchangeability. The same FLEET FLEX CabCommand hand-held or joystick control can operate any UltraMount® and UltraMount® 2 mounted plow on any truck at any time.


SECURITY GUARD™ ANTI-THEFT SYSTEM


CONTROL OPTIONS

The exclusive WESTERN® SECURITY GUARD™ snowplow anti-theft system is a safe and secure way to electronically lock your snow plow when it is detached from your truck as a deterrent from theft.
Choose between a CabCommand hand-held control with push buttons or a joystick control, based on operator preference.

For efficient, precise and intuitive blade control while plowing, both controls feature power "on" and "float" LED lights, backlighting for night operation, and plug-in connector for easy removal.


ISOLATION MODULE


ULTRAFINISH™ BAKED-ON POWDER COAT

This advanced snow plow light and electrical system features improved electrical pins in the harness for trouble-free connections.

An underhood module improves system life and complies with OEM requirements. No toggle switch needed to change from vehicle to plow lights.
The ULTRAFINISH™ baked on powder coat with epoxy primer is standard on all WESTERN® plows, providing outstanding protection against wear and rust.


PRE-PUNCHED BLADES FOR ACCESSORIES

The blade is pre-punched for easy installation of accessories, providing a custom fit.

The pre-punched holes also prevent damage to the powder coat that can sometimes occur when installing an accessory.
PRODUCT SPECIFICATIONS
---
---
WESTERN PRO PLUS® HD SNOWPLOW
Models
10'
Blade Width
10'
Blade Height
34"
Blade Gauge
11
Trip Springs
6
Shock Absorbers
2
Vertical Ribs
8
Lift Cylinder
1 ¾" x 8"
Angling Rams
2" x 12 ½"
Plowing Width (Full Angle)
8' 9"
Approx. Weight*
1,075 lb
Cutting Edge
½" x 6"
Mount Type
UltraMount® 2
*Does not include vehicle mount. Please contact a Hitch City associate for specific vehicle application details.
WESTERN PRO PLUS® HD SNOWPLOW GALLERY
---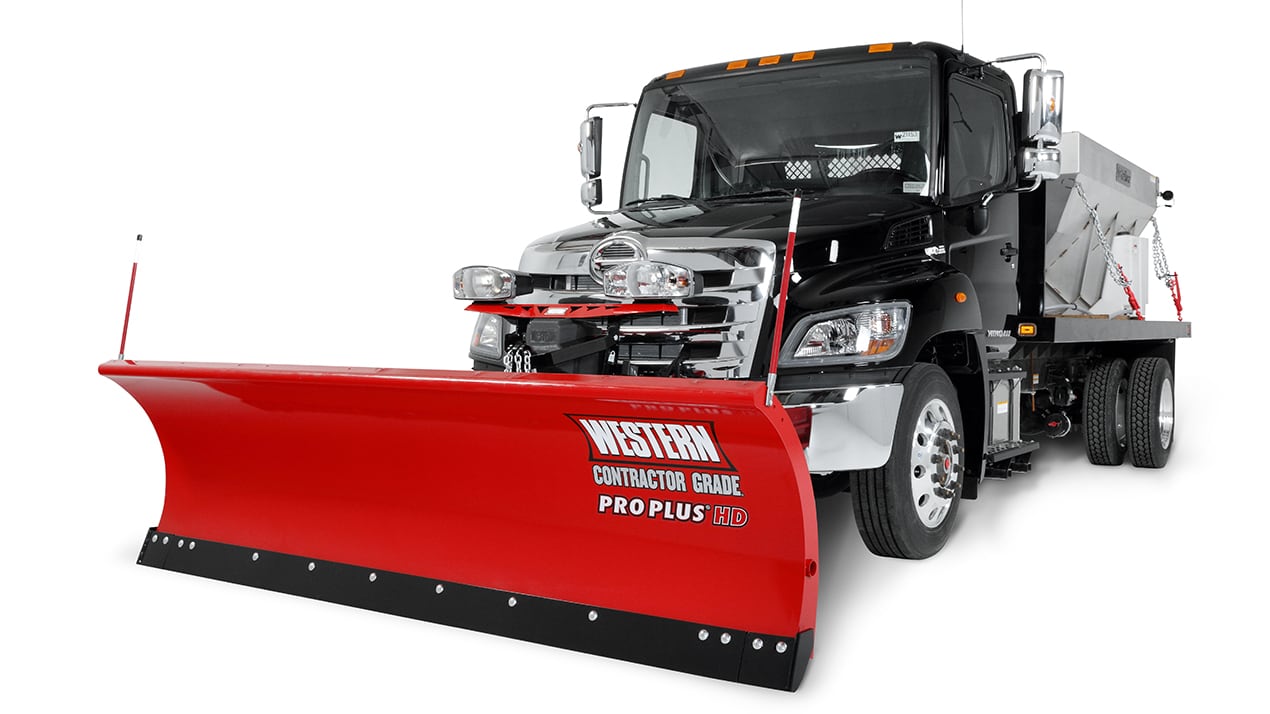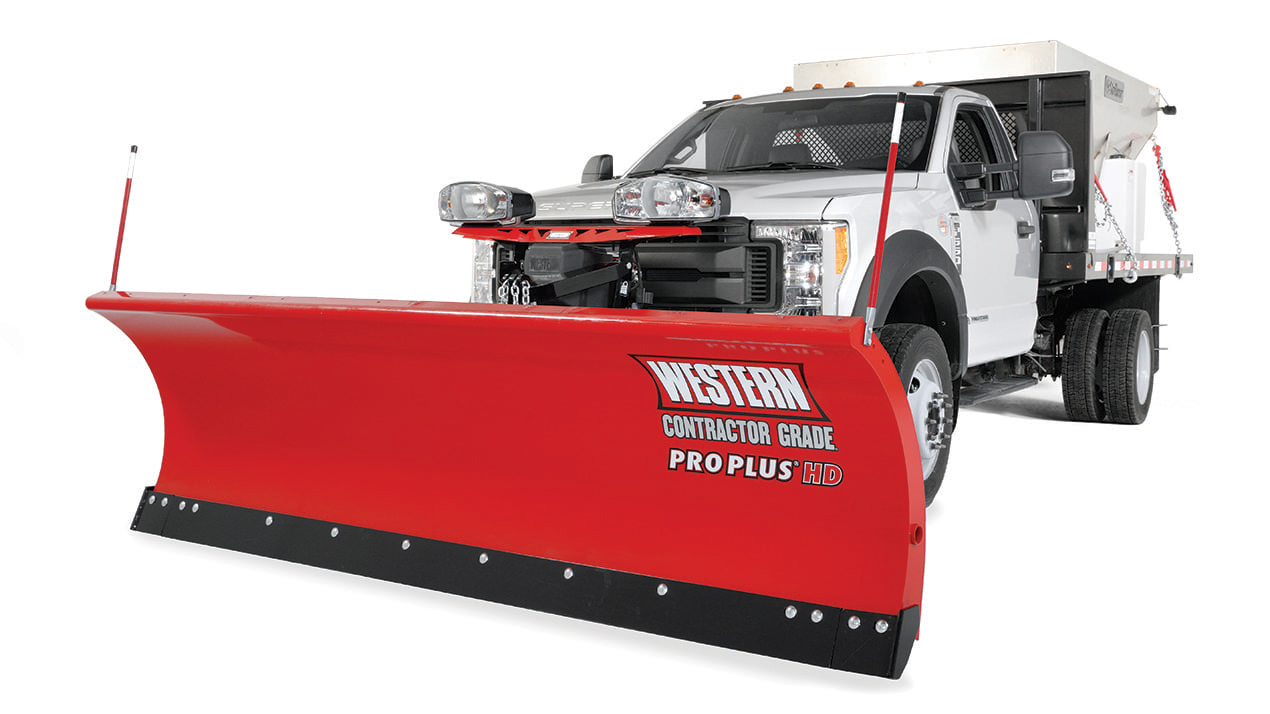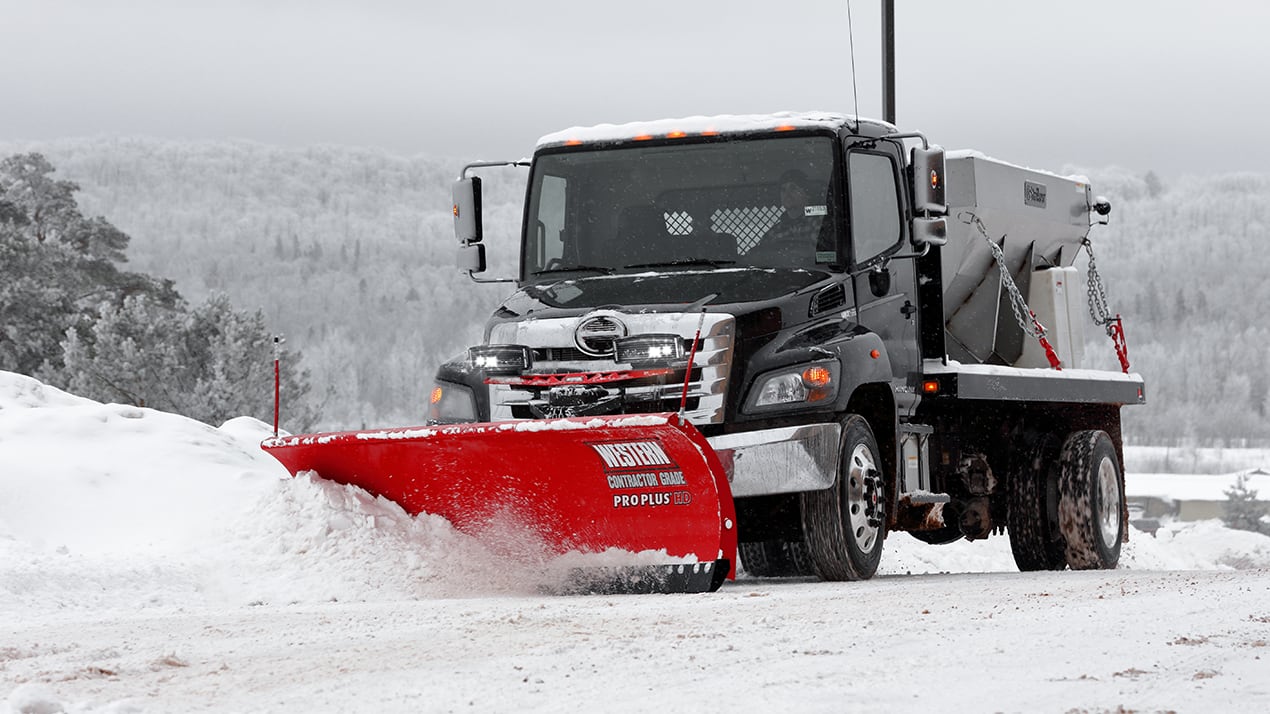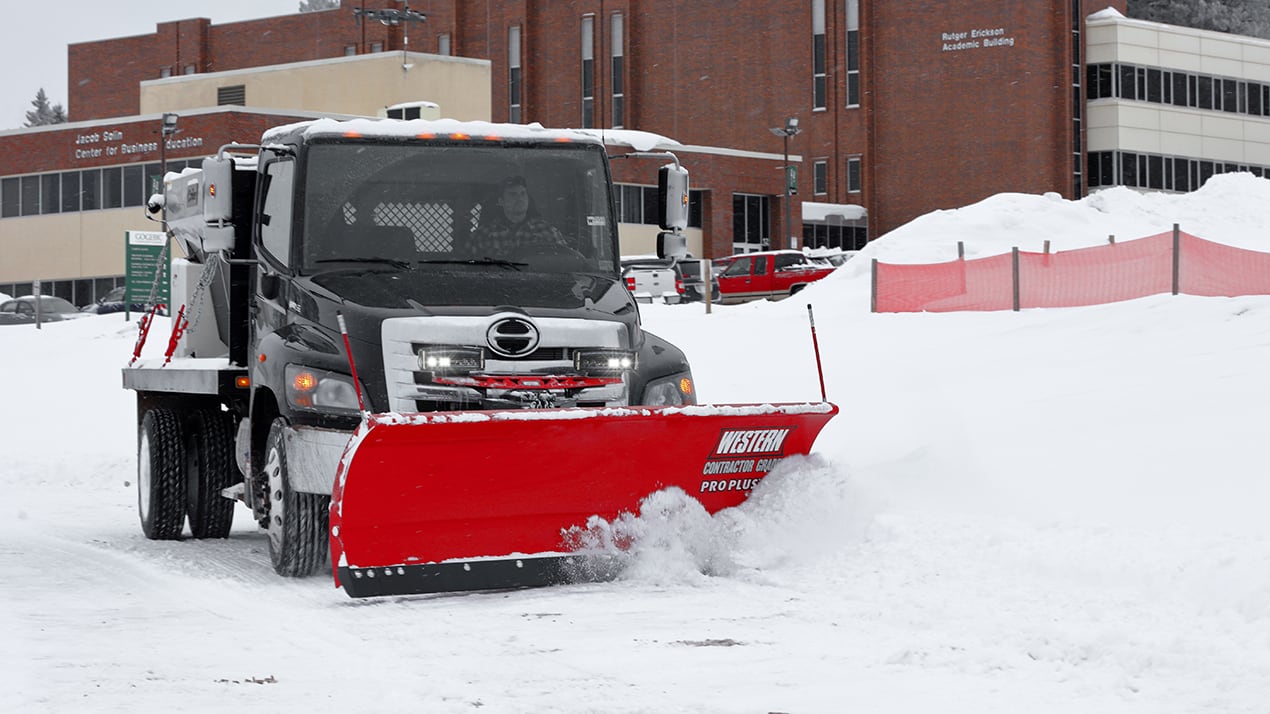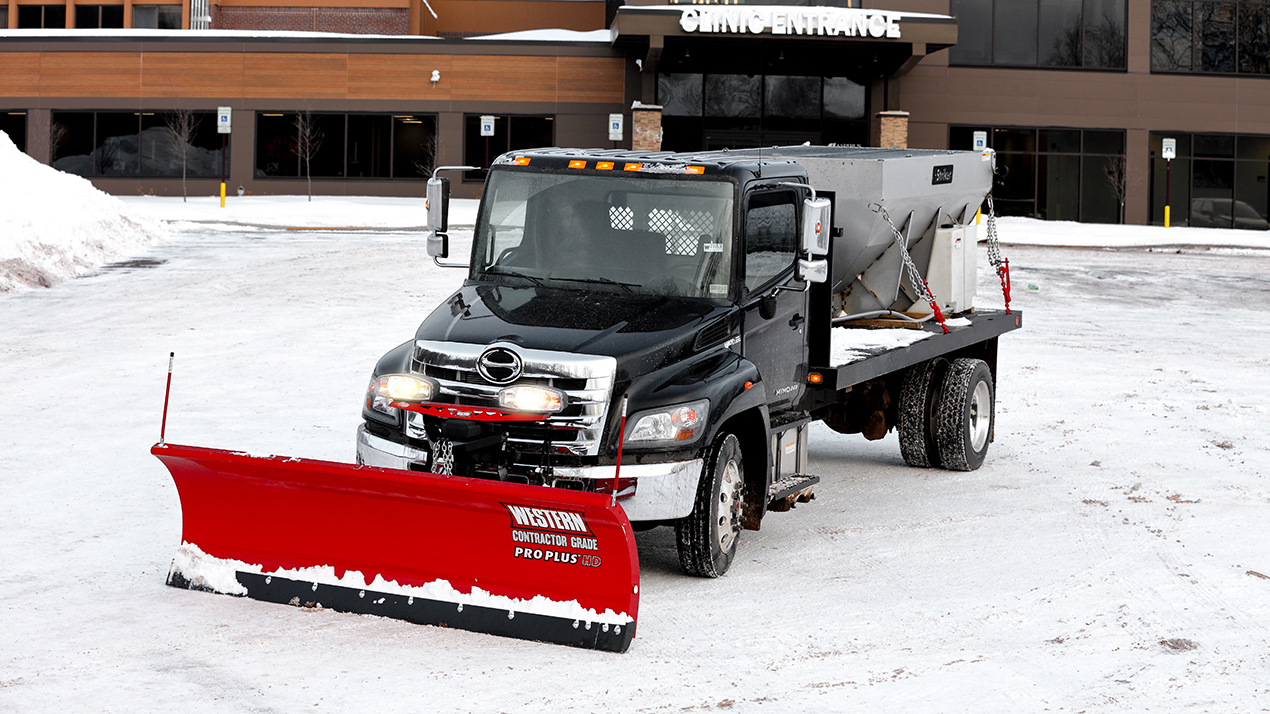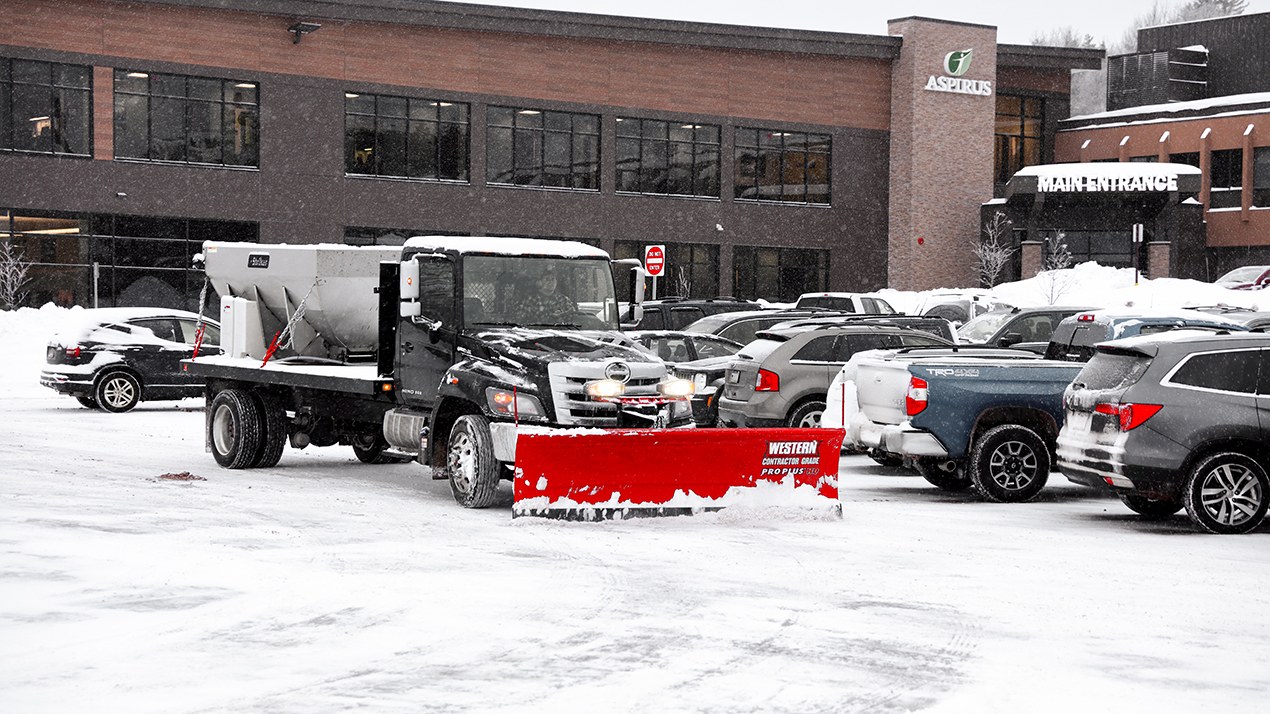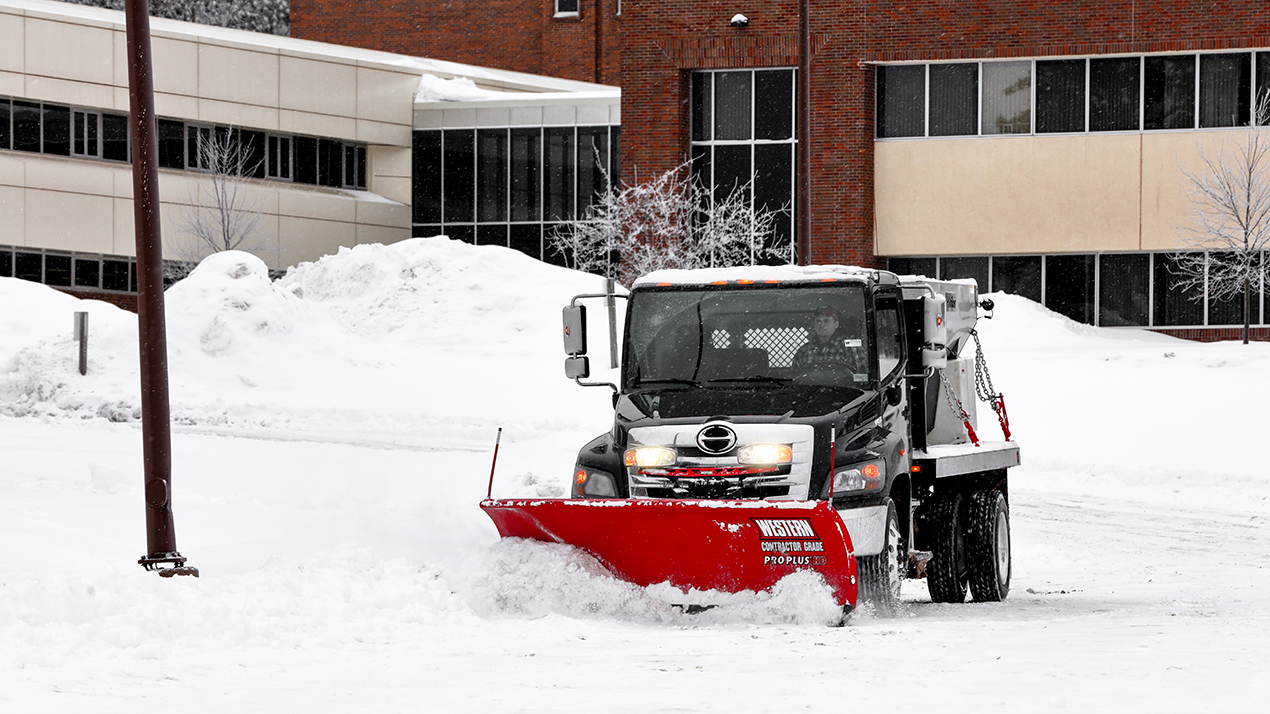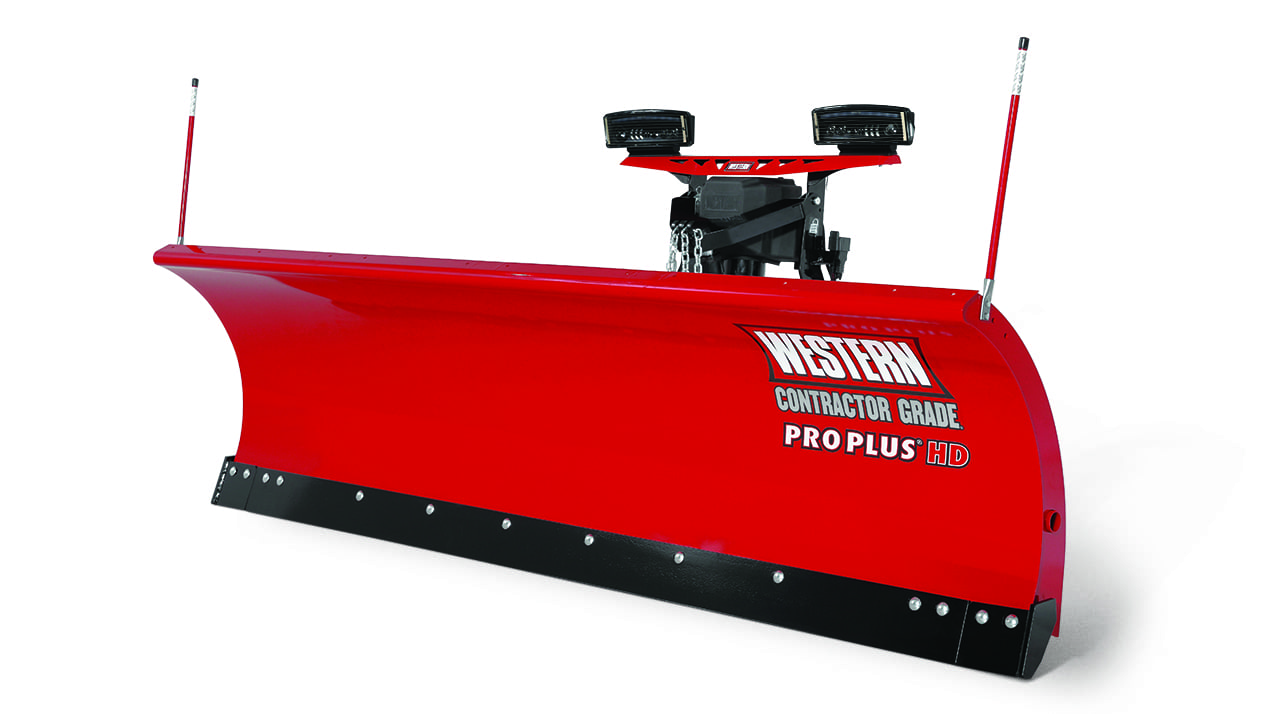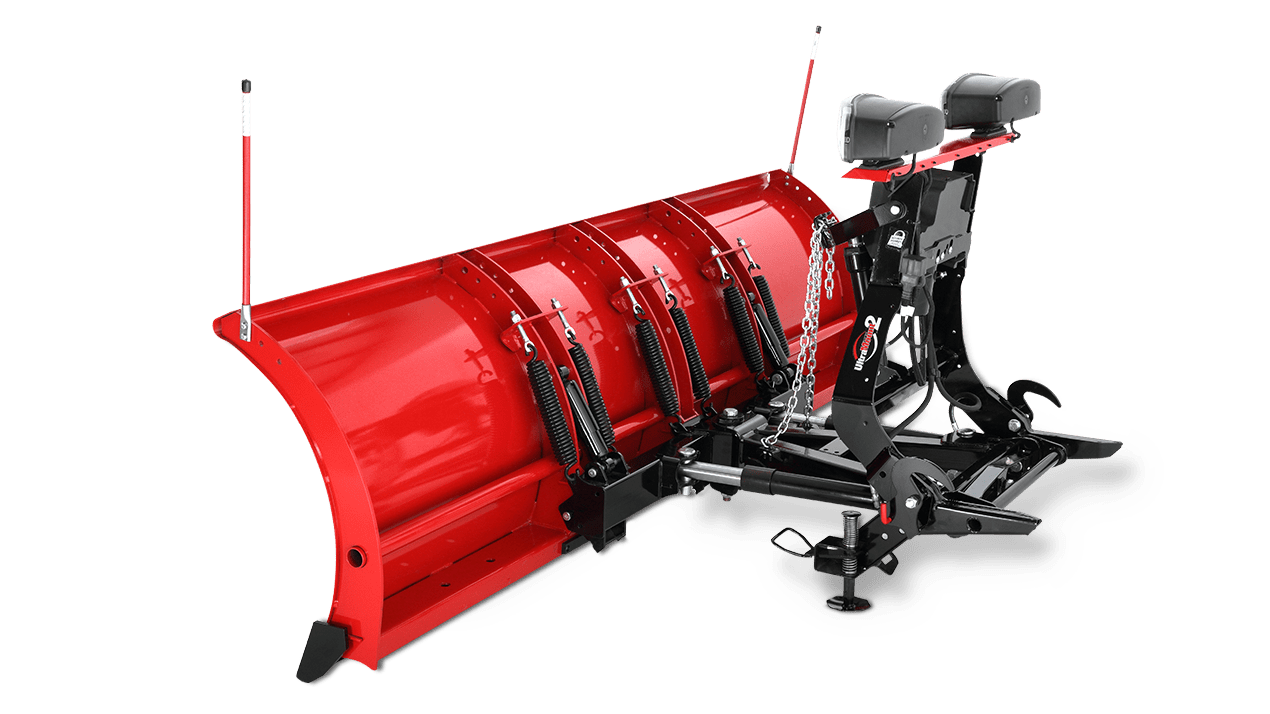 ×