Towing Your Car With Your RV 101
If you're planning an RV trip but would like the flexibility of using your car during your trip, you should consider getting towing equipment. We at Hitch City carry Blue Ox towing equipment that is reliable and easy to use. So you can make the best decision possible about what kind of towing equipment is right for you, we thought we'd let you know some details about the basic components that will be involved.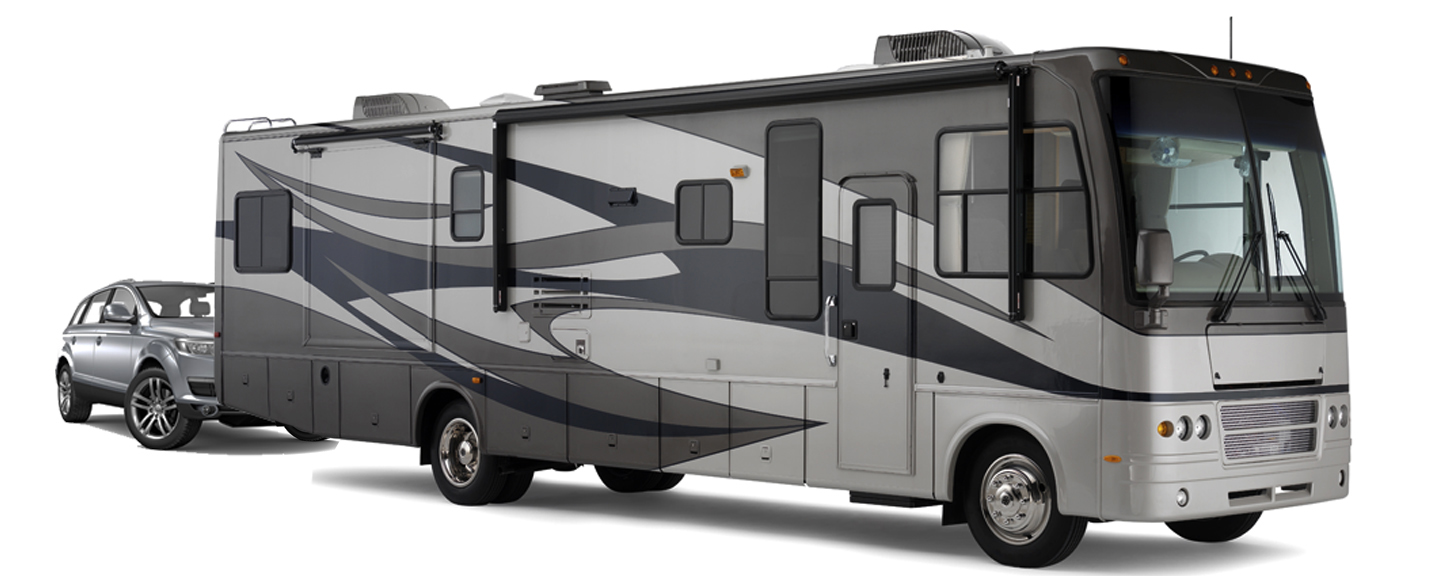 Baseplate
The baseplate is the part of the towing apparatus that is directly attached to the underside of your car and allows you to pull the car from its most secure point. Obviously, all cars are made slightly differently so you'll have to match your car to the right baseplate. Baseplates usually can be attached behind the front bumper of your car, hidden from view until you need it.
Luckily, while towing may seem complicated, it's actually quite simple. In its essence it only requires a baseplate and a tow bar, but there are also some additional parts that you should be aware of.
Accessories
The essential components to tow your vehicle behind your RV are: base plates, a tow bar, safety chains and electrical. Every province or state has different laws. Some require a breaking system. There are other accessories such as a tow bar cover and locks that could be purchased to safely secure the vehicle to the motorhome and prevent theft.
Tow bar
The tow bar is the part of your towing equipment that is attached to the baseplate and physically connects your RV to your car. It usually looks like a letter "Y" and is made up of three sections of steel, connected in the middle by a ball-in-socket joint to allow for smooth turning.

Tow bars are usually easy to store and set up. If you plan on towing a vehicle behind your RV a lot, you may want to invest in a model that can be folded up and stored on the back of your RV for easy access.
To drive safely, you should absolutely ask the professionals at Hitch City which accessories are right for your situation. To find out more about towing equipment and how to use it, contact our experts at Hitch City today. We service Toronto, Scarborough, Mississauga and Barrie!