TOP 5 ADVANTAGES OF A ZERO-TURN LAWN MOWER
With a turning radius of zero inches, the zero-turn lawn mower is appropriately named. Available in riding, stand-on and walk-behind models, zero-turn lawn mowers differ from traditional ones in that that their mowing deck is in front of the engine rather than below it. Here are five advantages to having a zero-turn lawn mower.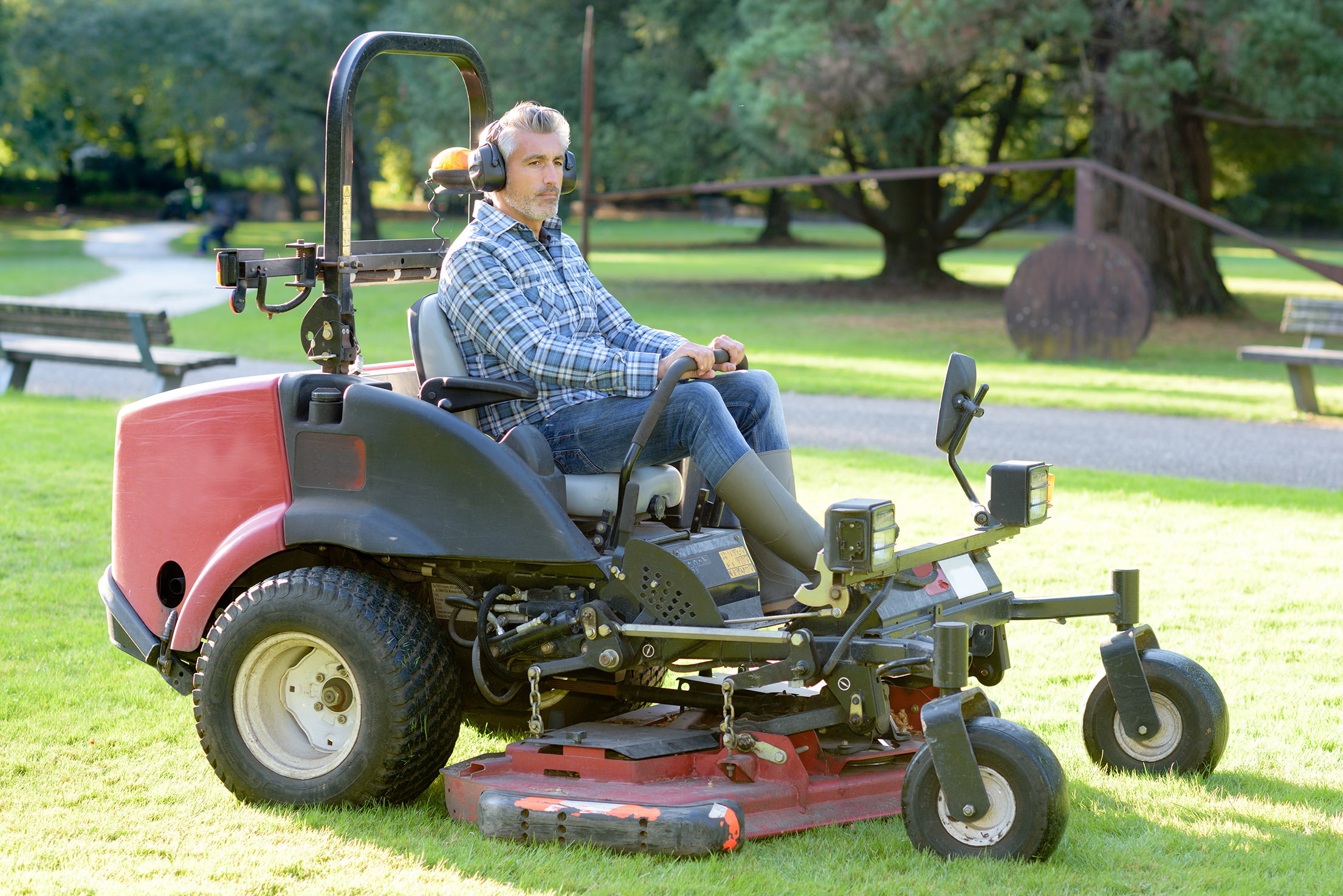 It turns on a dime
Having a turning radius of zero inches is extremely handy. For one, it allows you to get into tight spaces and near obstacles, leaving minimal work for your trimmer. In addition, it reduces your mowing time, as you don't miss any patches when changing direction.

It makes for quick work
A zero-turn lawn mower allows you to efficiently mow your lawn. In addition to its time-saving turning capabilities, this mower is known for being zippy. It's perfect for mowing large lawns, fields and other open spaces.

It gives you a nice looking lawn
The manoeuvrability of zero-turn lawn mowers allows you to get neat, perfect stripes on your lawn without difficulty. They also tend to have higher blade speeds compared to standard push and riding mowers. As a result, the grass is cut more uniformly and your lawn looks that much tidier.

It can do more than one thing
You can do much more than just mow your lawn with a zero-turn lawn mower. Most models accommodate a wide range of towable attachments, including collection systems, mulching kits, fertilizer spreaders and dethatchers. You simple need to install a towing hitch at the back of the machine.

It's comfortable to use
Mowing a lawn with a traditional lawn mower can be frustrating because its difficult to get into tight areas and close to fences. A zero-turn lawn mower, however, makes mowing your lawn more enjoyable. Thanks to its manoeuvrability, it's easy to handle and achieves a clean mow and beautiful lawn every time.

If you choose a riding zero-turn lawn mower, your comfort will be multiplied. Indeed, mowing the lawn will become a pleasant, non-strenuous activity.
Are you looking for a zero-turn lawn mower in the GTA?
At Hitch City, we offer a wide selection of top-of-the-line landscaping equipment, including brand-name zero-turn lawn mowers. Turn to our friendly and professional staff to find the right mower for your yard or commercial property. Contact us today or drop into our Mississauga, Barrie or Scarborough location.