Bike Racks in Toronto for Safe & Easy Transportation
Cycle on distant roads and explore the unknown with our rugged, dependable bike racks in Toronto and Scarborough from Hitch City. Featuring finely crafted products from Thule®, we carry a wide range of bike racks that can be mounted on your roof, hitch and trunk.

At Hitch City, we will offer a range of options suitable for the type of vehicle you drive, your personal preferences and your budget. We even have attachments that fit securely in truck beds, allowing for damage-free transportation

With offices conveniently located in Mississauga, Barrie and Scarborough, Hitch city is pleased to be your source for safe, easy to mount bike racks that allow you to get on the road – or off the road – quickly. Shop online today or contact us for more information.
Fully Tested Under Extreme Conditions to Ensure Performance
If you are looking for bike racks in Scarborough or Toronto that are up to the task of your outdoor adventure, Hitch City has you covered. Our products from Thule undergo extreme testing in the Thule Test Center™, a state-of-the-art facility that breeds innovation and cutting-edge design. Bike racks are tested beyond the recommend weight limits and on uneven, bumpy terrain. You can be confident your system is built to last!
As an authorized dealer for Thule®, a trusted industry leader, we offer the following:
• Quality crafted, innovative and stylish bike racks suitable for professional athletes and families
• Safe, easy to mount and easy to use products that are fully tested to ensure performance
• An impressive variety of products suitable for vehicles of all types
Find the Perfect Bike Rack in Toronto from Hitch City
As your leading supplier of bike racks in Toronto, Scarborough and throughout the GTA, Hitch City has the top products cyclists of all skill levels can count on. Your outdoor adventure starts with us!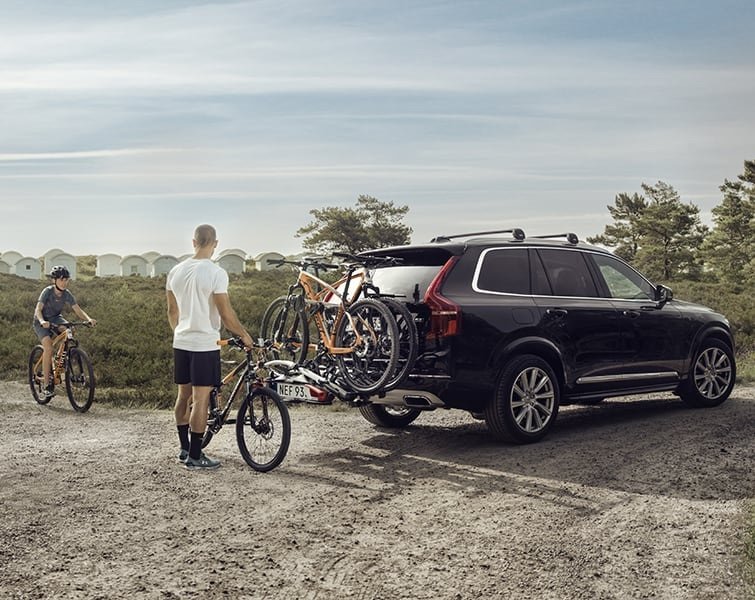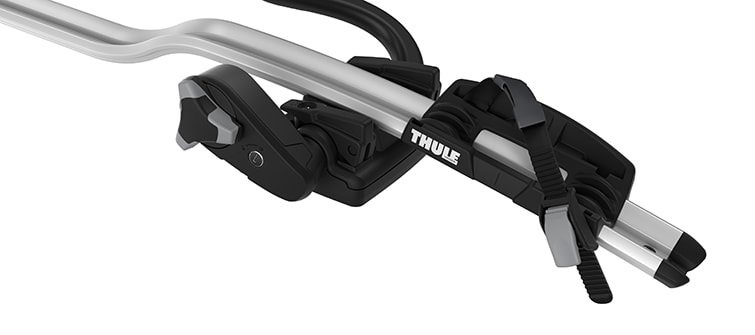 Safe, easy-to-use, and stylish car bike racks
The Thule bike rack for cars you buy is thoroughly tested to ensure your safety – and the safety of others on the road – as well as to protect your precious bike from any damage and scratches. They are also easy to mount, often without tools, as well as easy to use with even the rear-mounted bike rack for your car giving you access to the trunk. After all, you want to be quickly on the road and in the saddle so you can enjoy your passion.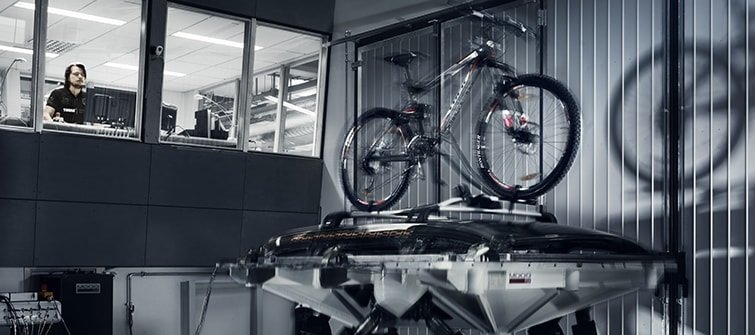 Tested in the lab – and in the field
Our car bike racks are tested extensively in the Thule Test Center™ – a state-of-the-art facility for testing car bike racks way further than anyone else. They are also tested in real-life by our Thule Crew athletes. As a result, our products are covered by a generous warranty period. So you can be confident that your bike rack for cars is up to the job – today and for many years to come.