HOP-P

HOMEOWNER POLY BLADE
Built for light pickup trucks, the Arctic HOP-P fits on QUIK*LINK mounts, and offers all the robust, dependable features Arctic is known for. The Homeowner Plow is perfect for homeowners that need to remove snow from a long driveway.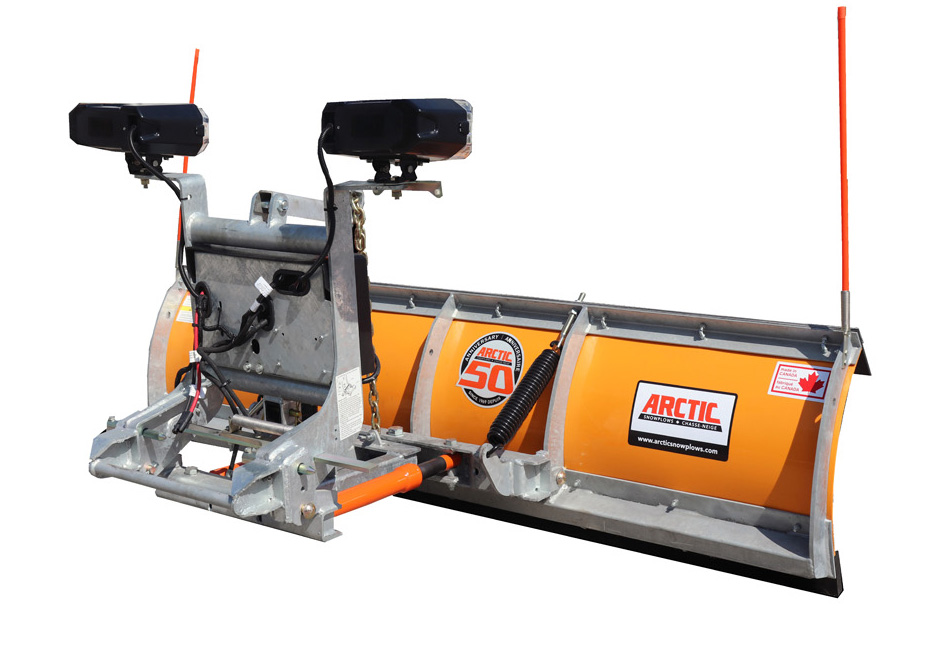 Contact a Hitch City near you to find out how to outfit your Arctic Homeowner Poly Blade Snowplow

5 Laser-Cut Steel Reinforcing Ribs



6" Curved Deflector



Full Size Tension Springs



Hot-Dipped Galvanized Steel Frame


Back our friction-less poly moldboard with the strength of steel
Rolls the snow nicely, keeps it down on the blade and away from the vehicle's windshield.
Supports the plow and are attached to a 1/4" thick boxed quadrant that fixes to a double leg 2" x 2" boxed tubing A-frame with 1" easy to remove greaseable and bushing king bolt
Provides added resistance to abrasion, water and rust, making our plows virtually maintenance free.


Quik*Link® IV Attachment



Three 3/4" Open Pins


Easily locks the blade, power angling and lift frame assembly to mounting kit assembly on vehicle using spring loaded handle.
Secure the blade to the quadrant and A-frame assembly, eliminating pin seizure, and easing pin replacement.
PRODUCT SPECIFICATIONS
---
If you have questions about which Arctic Homeowner Poly Blade Snowplow is best for you, please call or contact us and we will be happy to assist you.
---
ARCTIC HOMEOWNER POLY BLADE SNOWPLOW
Plow Model
HOP84-P
HOP90-P
Blade Length
84"
90"
Blade Height
23"
23"
Blade Skin
1/4" Poly
1/4" Poly
Trip Springs
2
2
Reinforced Ribs
5
5
Lift Cylinder
1 1/2" x 6"
1 1/2" x 6"
Angling Cylinder
1 1/2" x 10"
1 1/2" x 10"
Plowing width at full blade angle
75"
78"
Approximate weight*
408 lbs
428 lbs
Cutting Edge
1" x 4" Poly
1" x 4" Poly
Mounting type
Quik Link IV - Detachable
Quik Link IV - Detachable
*Approximate weight does not include vehicle mounting kit. Please contact a Hitch City associate for specific vehicle application details.
ARCTIC HOMEOWNER POLY BLADE SNOWPLOW GALLERY
---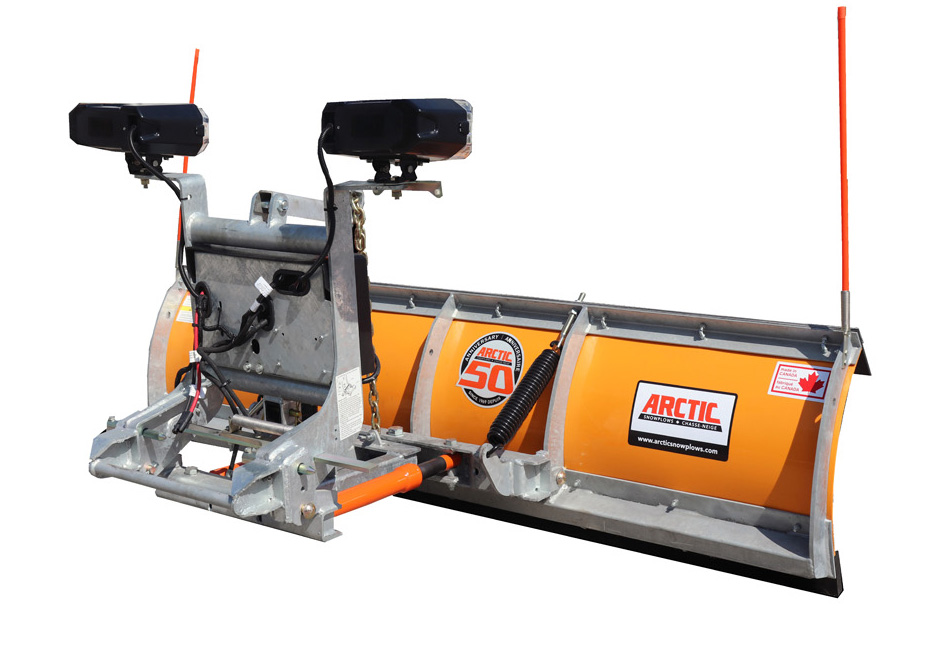 ×