1024

Select Series Dual-Stage Snow Blowers

1024
Select Series Dual-Stage Snow Blowers
BALANCE CONVENIENCE AND PERFORMANCE


Model# 1024
The Select Series Dual-Stage Snow Blowers have the features and power of larger snowthrowers with the maneuverability of a smaller machine, all at an affordable price.

Built to handle even the toughest winters, the medium-duty snowthrowers feature heavy-duty welded construction with a heavy-gauge steel frame, auger housing and chute. Combine these features with a powerful and reliable Briggs & Stratton® Engine and you've got one impressive machine.
---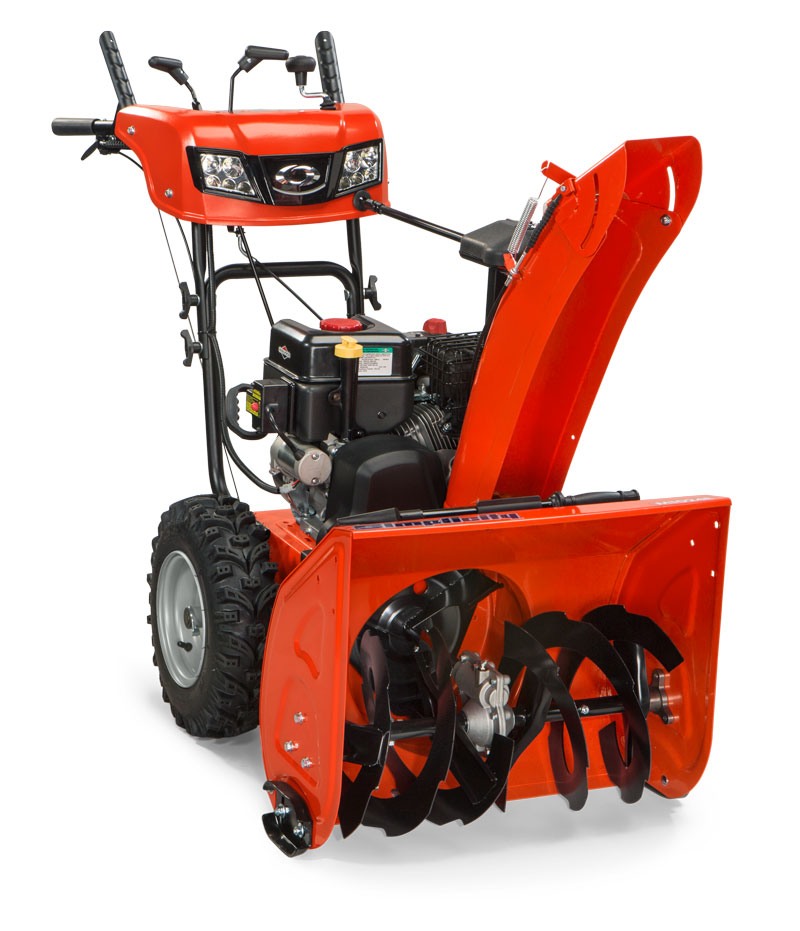 *Model shown in image may vary.

Turning Made Easy


Easy Control

Dual-trigger steering makes tight turns effortless. It allows you to stop the power to either wheel, easily turning the machine left or right.
Dash-mounted chute rotation and deflector controls make it easy to point snow exactly where you want it.


Free Hand™ Control


Powerful Snow Engines

Free Hand™ Control allows you to drive with one hand while changing speed or adjusting the deflector direction with the other hand.
Briggs & Stratton® Snow Series Engines are guaranteed to start on the coldest days down to -20° F.* These engines will deliver the power you need to move thick, heavy snow. Whether tackling a light dusting of snow or winter's worst storm, engines matter. *Conditions will apply. See the operator manual or visit briggsandstratton.com for complete details.


Steel Dash With LED Headlights


Heated Hand Grips

The heavy-duty steel dash panel includes convenient controls and LED headlights.
Heated hand grips with on/off switch keep your hands warmer on cold winter days.
SPECS
SIMPLICITY 1024

SELECT SERIES DUAL-STAGE SNOW BLOWERS

Model
1696811-02
1696819-02
Marketing Model
1024
1227
Clearing Width (in)
24
27
Throwing Distance (ft)**
40
40
Intake Height (in)
19.5
19.5
Auger Type
Notched Steel
Notched Steel
Auger Gear Case Material
Aluminum
Aluminum
Auger Diameter (in)
12
12
Number of Impeller Blades
3
3
Skid Shoes
Steel Reversible
Steel Reversible
Engine Brand
Briggs & Stratton
Briggs & Stratton
Engine Model
950 Snow Series™
1150 Snow Series™
Torque (ft-lbs, gross)*
9.5
11.5
Engine Displacement
208
250
Fuel Tank Capacity (qts)
3.2
3.2
Starter
Electric with Recoil Back-up
Electric with Recoil Back-up
Chute Material
Steel
Steel
Chute Rotation
200° Manual
200° Manual
Chute Deflector
Remote
Remote
Drive Type
Friction Disc Drive
Friction Disc Drive
Ground Speed-FWD (mph)
6
6
Ground Speed-REV (mph)
2
2
Tire Size/Thread (in)
Arctic Trac 16 x 4.8
Arctic Trac 16 x 4.8
Panel Type
Steel
Steel
Free Hand™ Control
Standard
Standard
Heated Hand Grips
Standard
Standard
Headlight
Dual LED
Dual LED
Storage Cover
Optional
Optional
Clear Out Tool
Standard
Standard
Drift Cutters
Optional
Optional
Snow Cab
Optional
Optional
Tire Chains
Optional
Optional
Consumer Warranty (Product) ***
3-Year
3-Year
Commercial Warranty (Product) ***
90-Days
90-Days
Warranty Commercial Product
90-Days
90-Days
*All power levels are stated gross torque per SAE J1940 as rated by Briggs & Stratton.
**Capacity and throwing distances can be affected greatly by conditions.
***See Operator's manual for complete warranty details
SIMPLICITY SELECT SERIES DUAL-STAGE SNOW BLOWERS 1024 GALLERY
---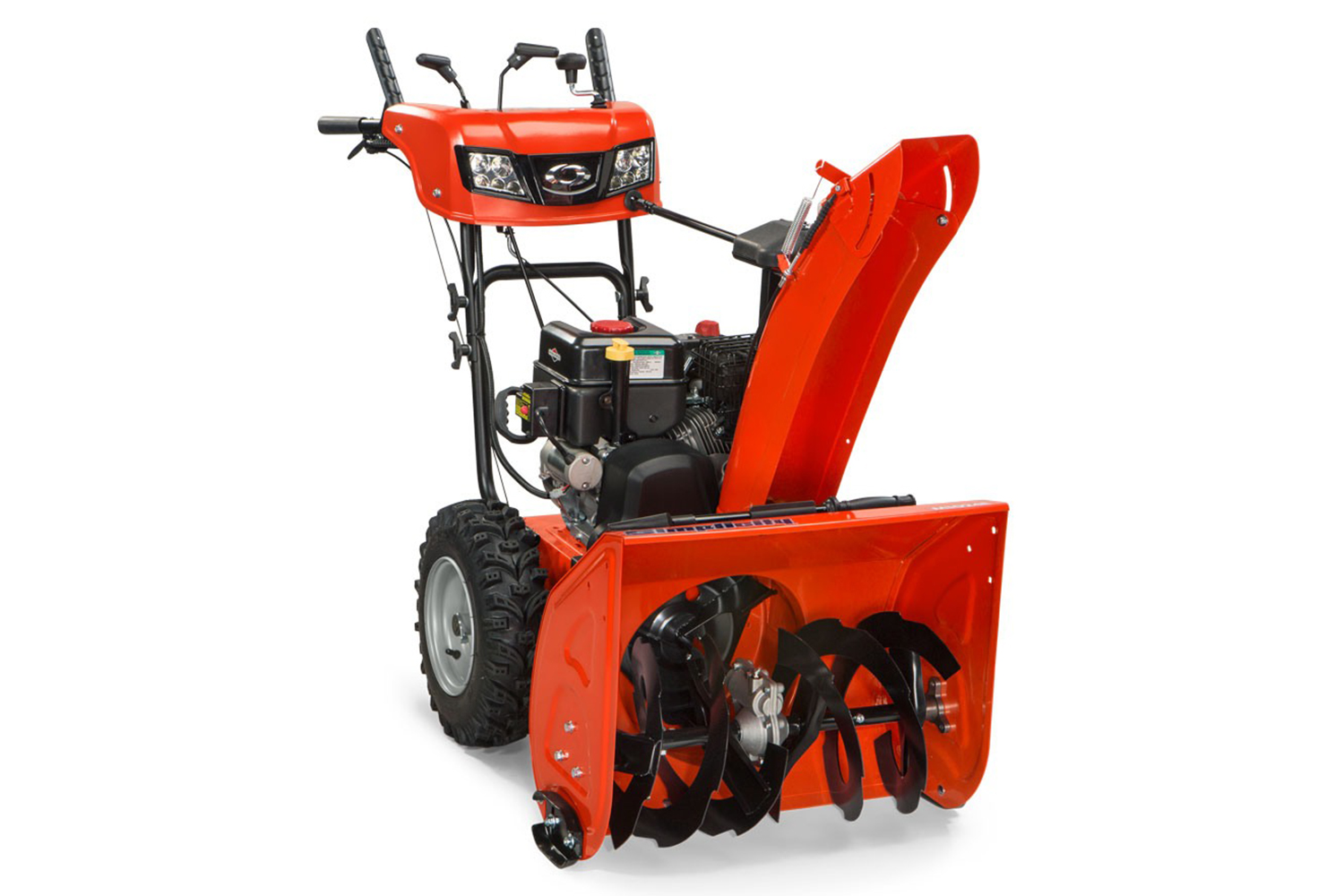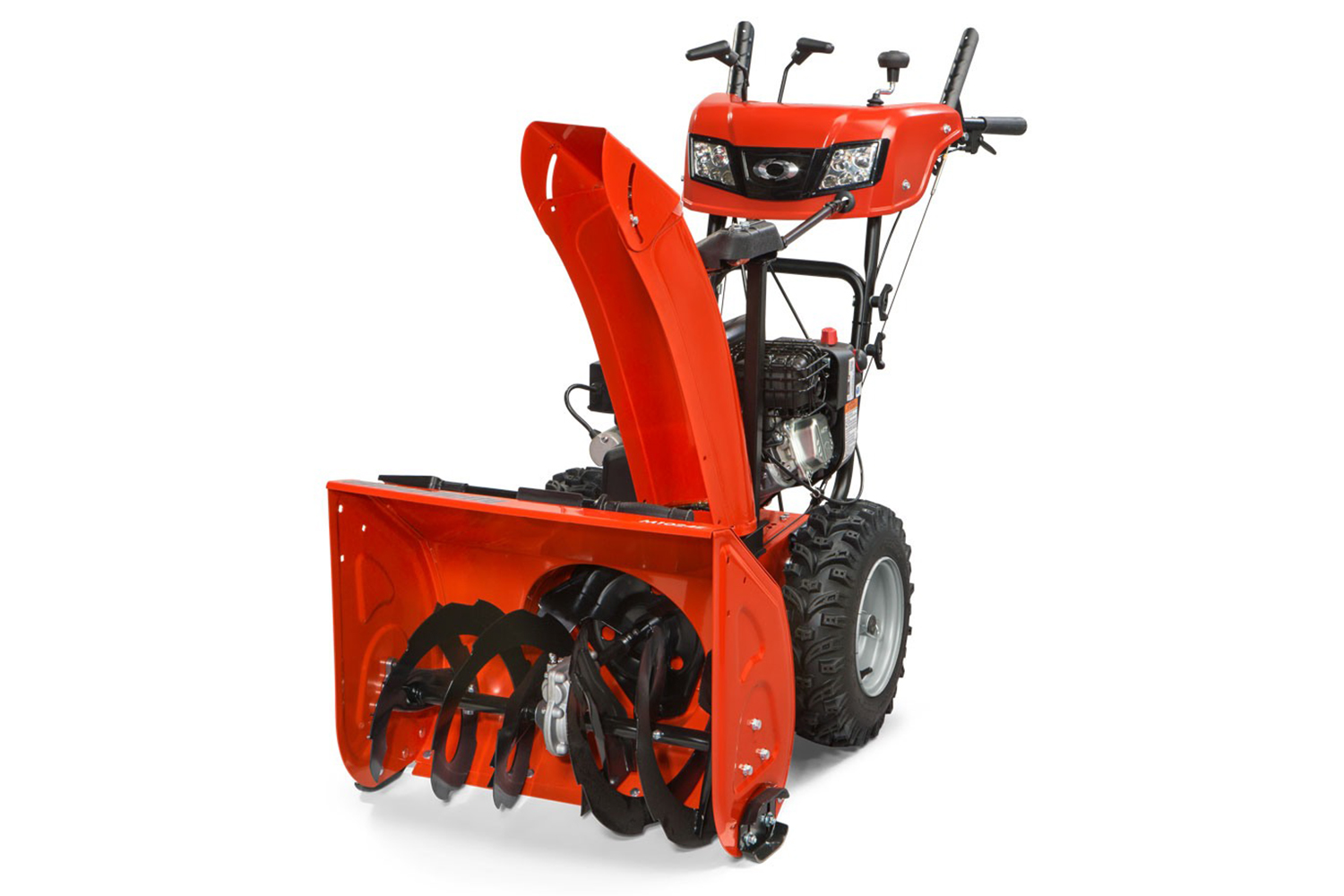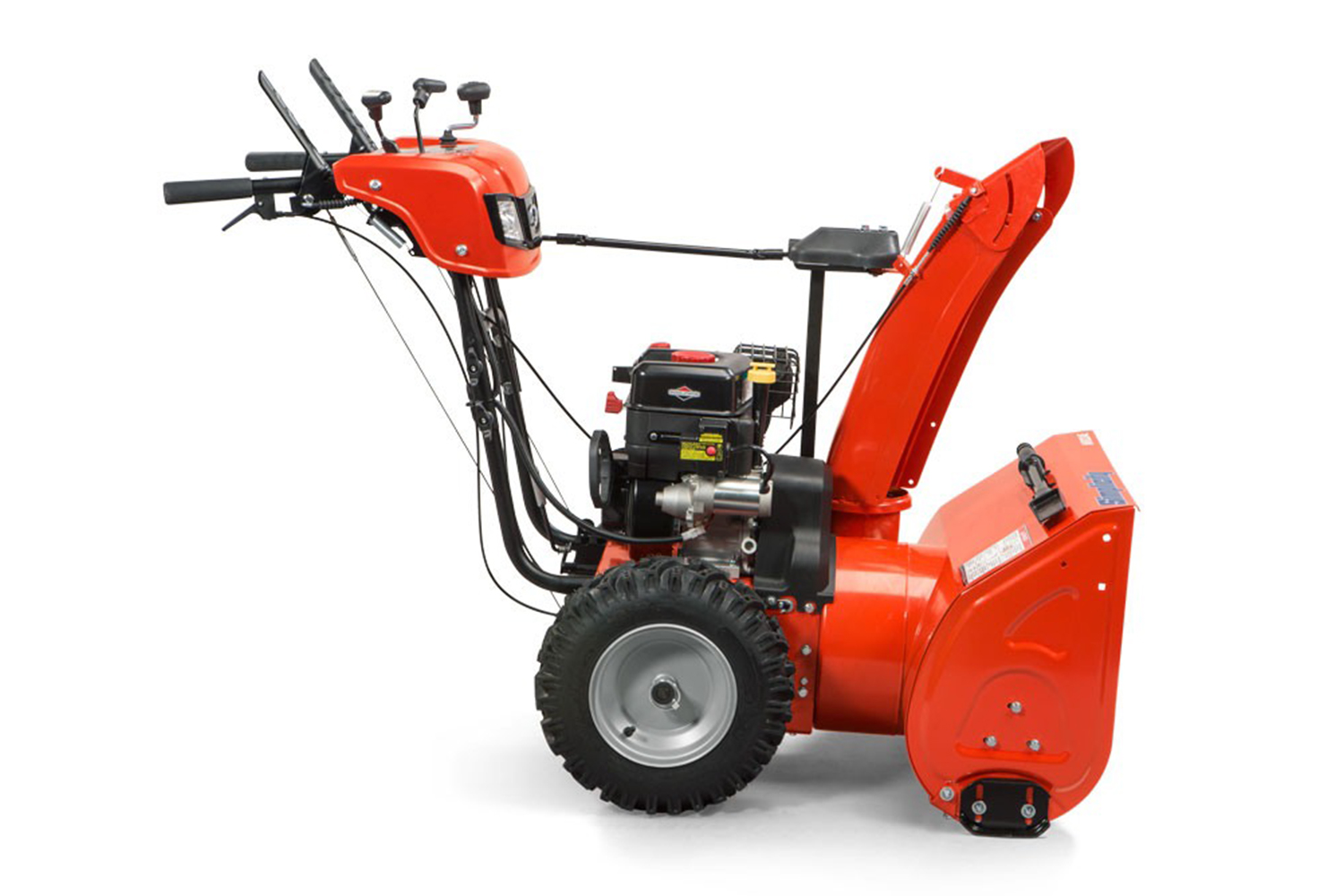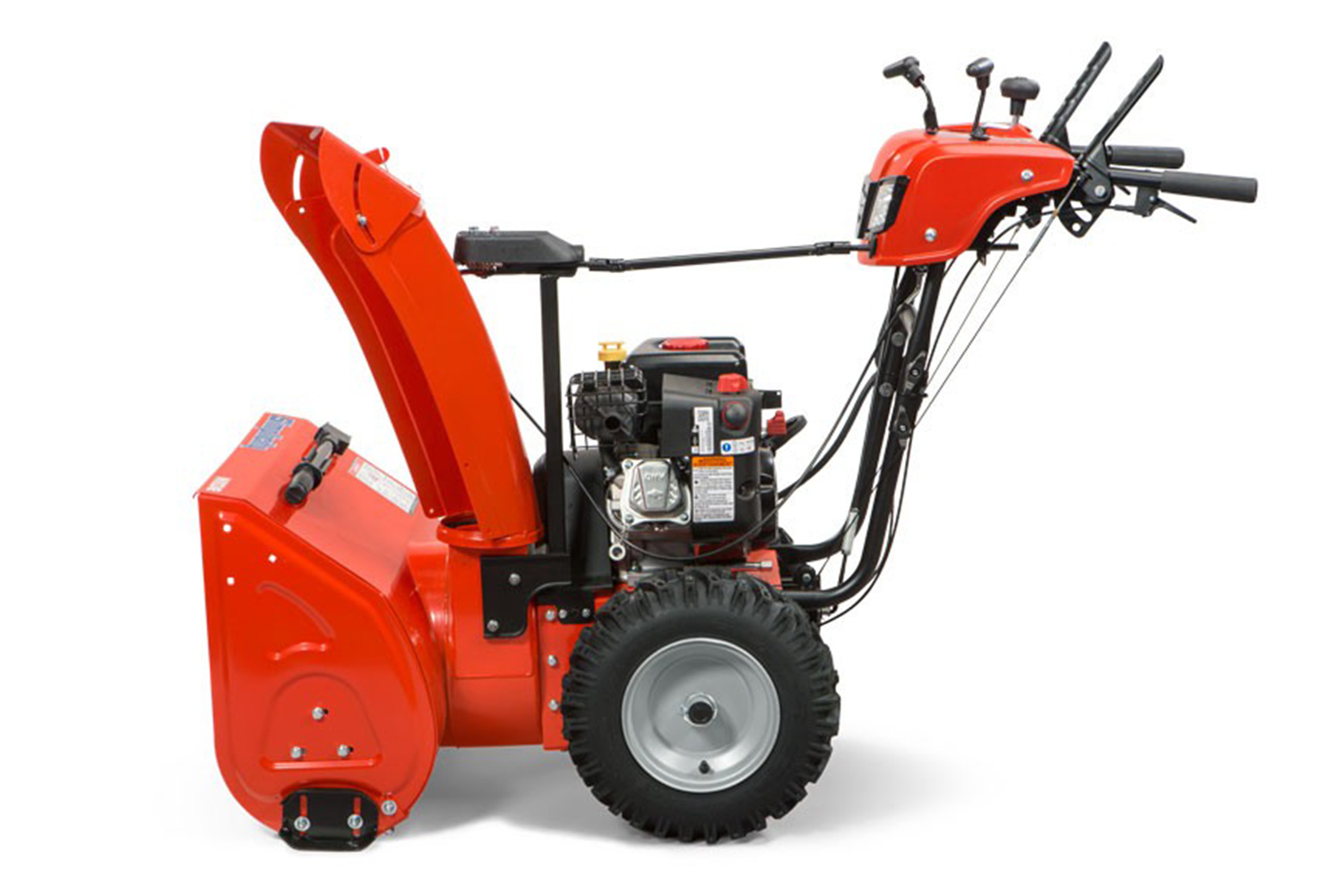 ×