Hitch Bike Racks in Toronto

Our hitch-mounted bike racks from Thule® and SportRack are suitable for 1 to 5 bikes and perfect for your family or group cycling adventures. All you need to know is the size and class of your vehicle's hitch receiver and the number of bikes you intend to carry.
We have platform racks for easy loading and unloading as well as tiltable, swing-away racks to give you easy access to your trunk.
Hitch City stocks the racks and all the accessories you may need, including frame adapters and locking systems.
Start shopping today or get in touch with us for more information.
Accessories ► for Hitch Bike Racks
Carry up to 5 bikes!
A hitch bike rack from Thule is a great choice if you and your friends or family want to head out on new adventures with your bikes. Finding the hitch bike rack that's perfect for you and your car couldn't be simpler. First, specify the size and class of your car's hitch receiver and then the number of bikes you want to carry. Then you can choose a platform for easier loading and unloading or a tiltable carrier that swings away to give you access to the trunk of the car.
When you buy a hitch bike rack from Thule, you can choose:
• Hitch bike racks for 1 to 5 bikes, including E-bikes
• Platform racks for easier loading and unloading
• Tiltable, "swing-away" bike racks for easy access to the trunk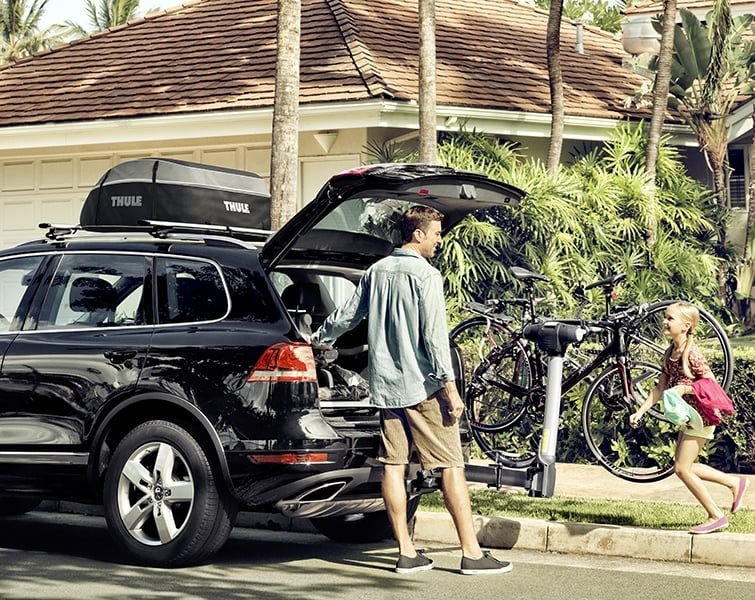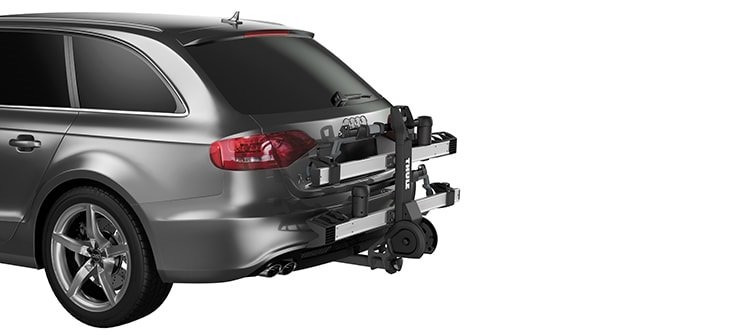 Safe, secure, and very easy transportation
What makes a perfect hitch bike rack? That's up to you. You can choose carriers for maximum strength, security, and ease of use as well as convenient, fully foldable two-bike hitch racks that suit E-bikes amongst others. Whatever you choose, you can be sure of the easiest bike rack to mount and unmount, giving you the speed and flexibility you need.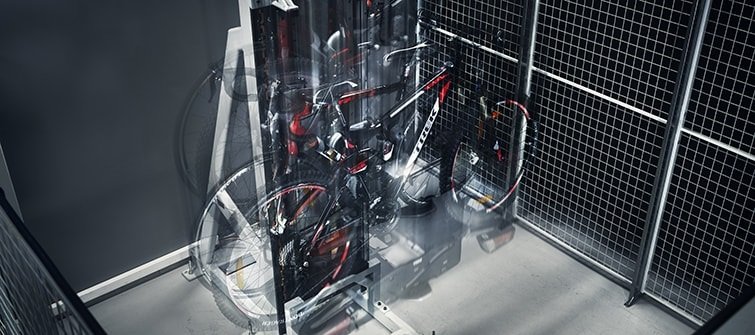 We've driven it around the world – twice!
You can be confident that a Thule hitch bike rack won't let you or your bikes down. At the Thule Test Center™, we load bike racks with twice the recommended maximum weight and then simulate them going twice around the world, complete with bumps! Only when a hitch rack survives that, is it good enough for you and your bikes.